The UAE's ambition to be a global leader in AI technology has been enhanced further with the announcement that the country is set to open the world's first AI-themed café. 
The AI café will be located in Dubai, which is fitting in many regards, as the Emirate is one of the most technologically-advanced places in the entire world.
The café will be situated in Dubai Festival City, and is expected to open later this month.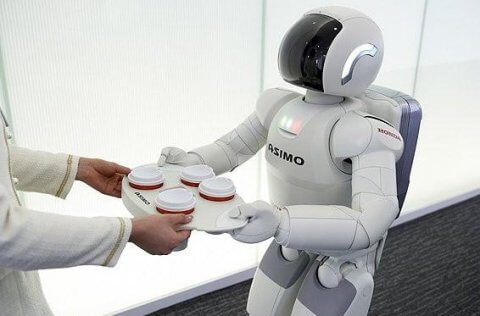 The unique café experience comes in line with His Highness Sheikh Mohammed Bin Rashid Al Maktoum, Vice President, Prime Minister and Ruler of Dubai's vision and aspirations to make the UAE the world's artificial intelligence hub through a well-defined plan of 'UAE Centennial 2071'.
The leadership in the UAE has adopted a very progressive approach to disruptive technologies like AI – and appointed H.E. Omar Al Olama as the Minister of State for Artificial Intelligence in October, 2017.  The appointment also made him the first minister in the world to hold a cabinet position that was focused entirely on AI technology.
The AI coffee shop is rather aptly called Robocafé and will be the first of its kind and the robots at the cafe can do it all – as they will be able to serve you food, take your orders and give you your drinks.
In addition to this, it has been further disclosed that the AI robots will follow fixed paths to deliver food and drink orders to customers while also performing light and musical customised shows.
The cafe will be initially equipped with three robots at the beginning in the hope that they can familiarise themselves with the public, who will not have had much exposure to the technological revolution in automation and artificial intelligence.
Yasmin El Enazi, the Customer Happiness Manager at the company behind the first Robocafe, told Gulf Today, "It is our pleasure to announce the opening of the first artificial intelligence themed café in Dubai and the world.
"The whole café will be fully autonomous. Customers can place their order through a tablet at the entrance, and leave it to the robot arms to serve your brew. In addition to serving coffee, they're touted to perform musical and light shows too."
El Enazi also revealed that the maximum number of people the robots can serve is 60, but said there is plans in the pipeline to expand the café in the forthcoming months.