We've now hit the height of summer in the UAE, and for many of us, that dreaded feeling of cabin fever has well and truly set in.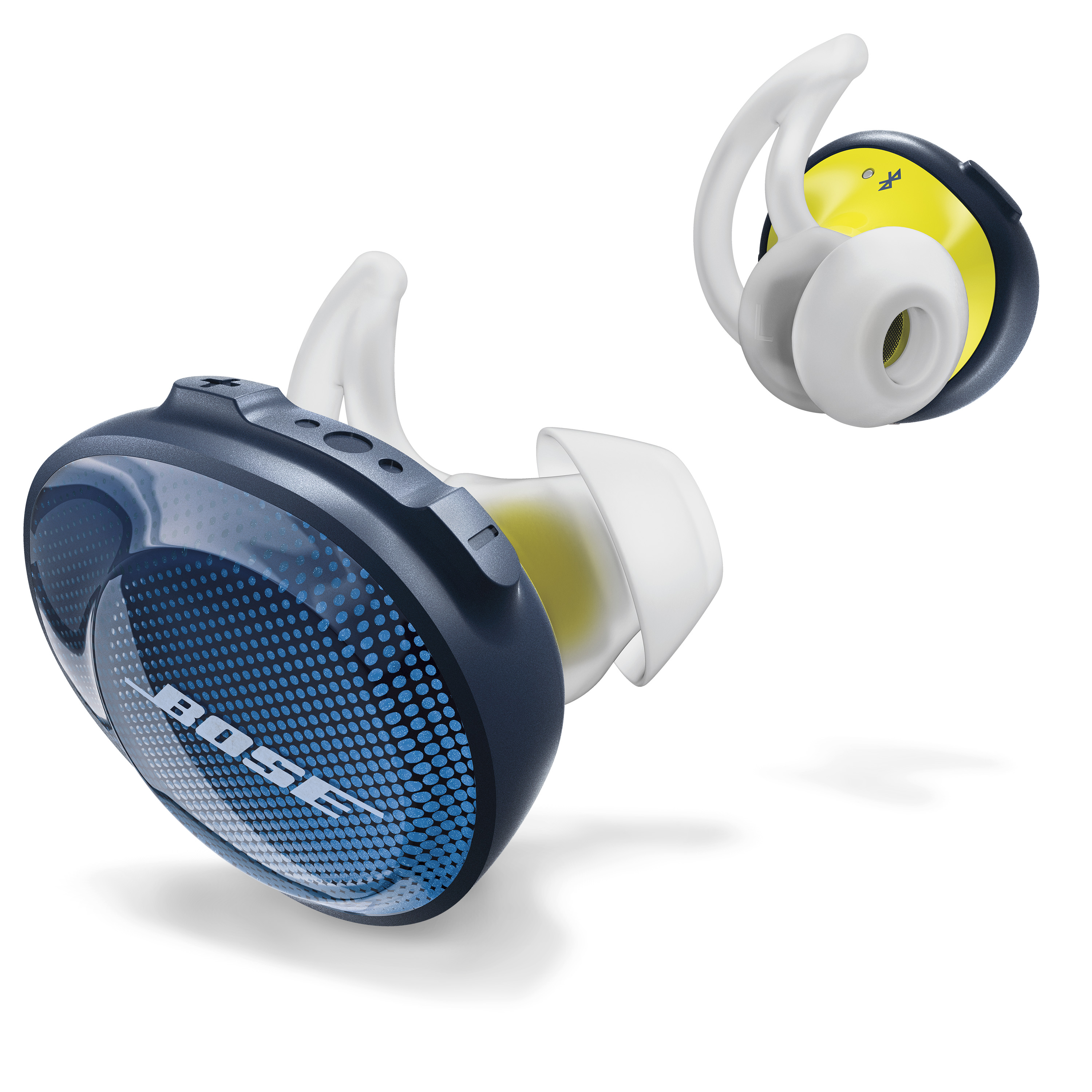 If you need a bit of motivation to get out and stay in shape during these warmer months, then Bose's SoundSport Free wireless earphones might not be a bad place to start.
While these earphones are perhaps not the subtlest of models, and could be forgiven for looking like a pair of retro, garish earrings from a distance, their benefits to a regular gym-goer cannot be denied.
Gone are the days of your earphones falling out on the treadmill, as the silicone in-ear structures are both comfortable and efficient at remaining firmly lodged in position during a workout. There are also spare pairs of these tips in each Bose SSF unit that vary in size (from small, medium and large.)
When it comes to the main event, there is no sign of Bose's famous sound quality being hindered by the fact there is no wire involved – and the brand's "first truly wireless earbuds" never sounded so good.
The Bluetooth-enabled buds create surround sound that brings audio to life – whether it's music or Netflix that you're tuning into on the treadmill. The devices' IPX-4 certification also claims to ensure the buds are both sweat and water resistant, which proves a fairly crucial benefit if you're working out in these scorching temperatures.
The buds can withstand up to five hours of "powerful, clear music," according to Bose, and come equipped with a portable charging case to provide two additional full charges. The case can provide particularly useful in protecting the earphones from day-to-day wear and tear, and if you're the forgetful type, the earphones are also enabled with "Find my buds," and can be located via the Bose app.
Despite experiencing some latency with left earbud, the continuity of sound remained positively crisp for the majority of use – even when not always being in particularly close range to the audio's source. The bud's integrated microphone also proves handy when on the go, with the sound quality remaining high during phone calls. The navigation buttons – which control call answering, volume and power – took some getting used to, but loosened up and seemed easier to press after a few wears.
If you're looking for superb quality sound combined with the freedom to move throughout the gym without the limitations of wires, then the Bose SoundSport Free earbuds are the earphones for you.