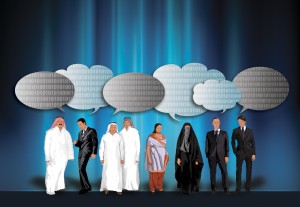 Nobody can seem to stop talking about virtualisation and all the supposedly wonderful benefits it gives enterprises. It has gradually made the transition from buzz word, to key trend, to what now is apparently a must have for an organisation to set itself up for future success. Ben Rossi goes beyond the benefits of virtualisation with regional vendors to also understand the challenges and whether it is as vital as companies are led to believe.
When asking vendors of a particular project or solution what it can do for an enterprise, it should never come as a surprise when they are in no way short of beneficial reasons why a company should deploy it. However, with virtualisation there seems to be a never ending bombardment of advantages that each vendor appears to articulate in a way that suggests this is one project they really do believe in.
Ultimately, however, a vendor can talk all it likes about the long-term benefits of virtualising IT infrastructure, but most business leaders require a simple answer to the universally vital question – where is the ROI? Most vendors will satisfy that enquiry with those words business leaders love to hear; it will reduce TCO.
"Globally, the reason why companies are virtualising is for lower TCO, in terms of reducing the amount of spend on maintenance and energy costs," says Pappu Rao, director of technology services at Gulf Business Machines, which has completed over 160 virtualisation projects in the region.
Samer Ismair, systems engineer at Brocade Communications MENA, adds: "Virtualisation and cloud computing are used to lower total cost without sacrificing performance, availability, security, and operational efficiencies in the data centre. Collapsing network layers also reduces complexity, which lowers overhead costs and reduces risk."
Growth
Santosh Lasrado, senior presales consultant at Emitac Enterprise Solutions, emphases the importance of virtualisation by explaining what not virtualising will do to a company, as well as what it will do.
"Some of the customers may want to achieve business continuity, some may be focusing on delivering IT services efficiently, some on how to make their environment more agile and some on saving costs by consolidating hardware or better utilisation of resources," he says.
"Irrespective of the objective, virtualisation brings a lot of benefits to the table, helping organisations ultimately increase profits and give a competitive advantage. Designing an infrastructure without utilising virtual machines, virtual PCs or remote desktops can slow down the growth of any business be it small, medium or large," he adds.
It is also the general consensus amongst vendors that virtualisation is a successful implementation across all enterprises and verticals, with none in particular benefiting more than others. "Organisations irrespective of their size are able to benefit from virtualisation technologies and solutions," says Atul Kamat, head of technology services delivery at eHosting Datafort.
Rao does observe, however, that companies with more business on the web often have a greater affinity for virtualisation. "They probably see greater benefits. Also, I think organisations that have a strategy aligned to their business objectives see more benefit," he adds.
Challenges
Despite all these benefits, vendors admit projects often don't run smoothly with some organisations.
"We see varying degrees of maturity from customers, in terms of skill levels and experience in virtualisations. Certain organisations are already ahead, but others are a bit late in catching up," says Rao.
"Challenges come with how aligned the organisation's virtualisation strategy is with their particular business strategy. There is a lot of hand holding that we have to do with these customers. Then from a project management point of view, when you are trying to convert to virtual servers, you need down time. People don't really plan down time in a very structured way," he adds.
Another challenge stems from the lack of understanding on the customer end of issues companies underestimate as critical to the project's ultimate success, the vendors say. Enterprises often expect the integration to virtualised servers to be quick, easy and care-free, but often fail to realise the importance of their own input for it to work.
"While it is easy with some customers to extract clear and right information about their setup, function and environment, some may not give you sufficient information. Unless we have complete information of the setup and environment, and perform a physical inspection, the integration will be difficult," Lasrado says.
To overcome these challenges, Ismair says co-ordination and joining forces are needed to achieve the goals. Kamat agrees that working with the customer's team is vital to making a virtualisation project successful, and provides insight into the relationship between vendor and customer throughout the implementation process.
"We have a dedicated professional technical team who utilise industry standard project management best practices.  The team adds value by combining their technology expertise along with services to design, plan and deploy sophisticated virtualisation solutions to meet the technical and business needs of our customers. We work closely with the system administrators and IT managers of the customers and get basic information like the number of servers they have, the OS they run, the age of the servers, functions they perform, their criticality and the kind of utilisation each server receives," he says.
"We then perform a physical inspection which not only gives us further details but also an idea of how the new servers should be deployed. Once we have collected the data, we then measure the server utilisation which will help us properly size the future virtualisation infrastructure. With this information, we advise and propose the solution to our customers based on the latest technology. We then migrate the existing servers to the new virtualisation environment through a phased roll-out," he adds.
Success
Besides misinterpretations of how simple many enterprises think a virtualisation project will be and challenges vendors subsequently come across, each vendor assures the overall success of implementations across the board, and that many often achieve beyond expectations.
"I am very bullish on the fact that all of the projects we have done have been successful. In terms of success, whatever objectives these organisations set forward to achieve, they achieve that and far beyond that. There are challenges in between in terms of not having detailed amount of planning, but overall these projects have by far achieved their objectives. When it comes to cost saving, better manageability and ease of administration, all objectives have always been met," Rao says.
Lasrado adds that while objectives often vary, what doesn't are the multiple benefits IT departments receive.
"Most of the customers deal with heterogeneous environments and their main objectives may vary. Centrally hosted desktops increase server utilisation and reduce physical desktop system requirements, while extending the usable life of existing desktop PCs. Faster support of systems, applications, and even desktops from a central location, reduces repair times, speeds up response time of new services and applications, and improves business continuity," he says.
"Also, central management, support and fast migration of failing server and desktop workloads reduce downtime due to system failure and data loss. Finally, centralised control ensures data security to meet corporate SLAs and compliance objectives," he adds.
However, whilst short-term cost-related advantages may be the aspects that get a project approved from management, vendors emphasise it is the future of virtualisation – and its place as a prerequisite of the cloud – that makes it an implementation enterprises not should but must be thinking about.
Future
Rao speaks of three distinct patterns that are emerging. The first being virtualisation emerging very strongly within small and medium sized enterprises that are looking at it as a tool more for business agility and business continuity. The second being the growth of desktop virtualisation.
"The third thing that we see is enterprises now looking at virtualisation as a national journey into private cloud computing. They are looking at setting up private clouds and are experimenting with private clouds. We are working with organisations that have private clouds and they are trying to put less critical workloads and staging environments on the private cloud. Virtualisation is a prerequisite of the cloud," he says.
He adds that GBM has observed the UAE as "pretty much in the forefront" in terms of adoptability of virtualisation. "There are no two ways about it, virtualisation and cloud computer will become a universal practise," he says. Ismair shares his enthusiasm, adding: "There is more opportunity with virtualisation and cloud now than there has ever been in the past. We are headed for very exciting times."
Lasrado agrees that it's "ultimate realisation" will be seen in the next couple of years, whilst Kamat believes it will "evolve globally", moving IT departments beyond "simple data centre consolidation thinking."
"Virtualisation and the cloud on maturity will soon be responsible for bringing about fundamental changes," Losrado says.
"Free online e-mail and social media sites and the popularity of business oriented services including CRM and ERP have helped push corporate IT into accepting the idea that generic online services and the platform-as-a-service offerings of cloud vendors could play legitimate and critical roles in IT infrastructures," Kamat concludes.