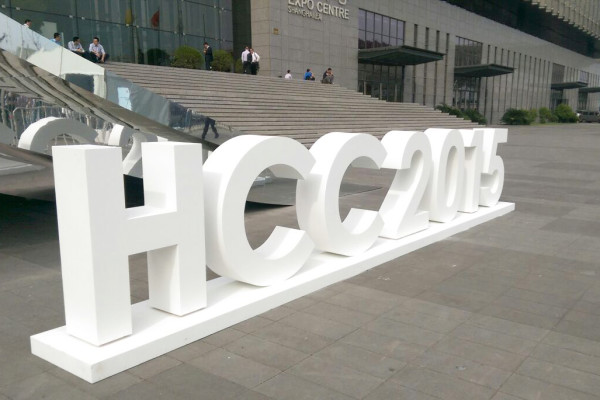 The 5th Huawei Cloud Congress was held in Shanghai this month on 18th and 19th with the theme "Make IT Simple, Make Business Agile". With over ten thousand participants in attendance – including one thousand global carriers and ICT partners – the Shanghai Expo Centre was abuzz with talk of the company's new products, milestones and projects. This year's congress focused on transforming business with cloud and setting new benchmarks. The event attracted attendees from over 80 countries, including industry experts, opinion leaders, and Huawei partners. Huawei entered the cloud computing market in 2010. Since then, it has invested heavily in technological R&D and product innovation to promote industry development and transformation.
At the keynote speech on the morning of September 18th, Eric Xu, Huawei's Rotating CEO set the tone for the event and for Huawei's cloud roadmap. "We will focus on IT infrastructure, software platforms, and enterprise cloud services when creating a cloud ecosystem," he said. "We will create a cloud ecosystem with business cooperation at its core and technical partnership and talent development as its foundation. This ecosystem will enable our partners to jointly expand the industry size and achieve mutual success."
William Xu, Chief Strategy Marketing Officer, helped to outline the future of the company's cloud ecosystem, "We will adhere to our 'Being Focused' and 'Being Integrated' strategies," he said. "Alongside our partners, we will create an open cloud ecosystem to achieve co-existence. In addition, we will make box products more agile and platforms more open." He went on to highlight a sentiment that was frequently echoed throughout the event. "We will not work on applications on the upper layers. Neither will we touch data on the lower layers." Later, during a media roundtable, Xu clarified, "Huawei does not own the data of its customers."
The talk of the event was, of course, Huawei's new FusionSphere 6.0 enterprise-class cloud operating system. Made with enterprises and operators in mind, FusionSphere 6.0 offers open source at the component, architecture, and ecosystem levels. With this level of open source capability, this latest offering aims to be flexible enough to adapt to each customer's unique needs. Currently, FusionSphere it is used by more than 1,000 customers in the government, public facility, finance, telecom, energy, transportation, and manufacturing sectors.
Joy Huang, VP of Huawei IT Product Line, said, "FusionSphere is designed to help enterprises overcome challenges encountered during different IT transformation stages, making enterprise business and workflows agile and efficient to deal with changes in the markets, lowering investments on IT assets and human resources."
Also at the congress was the announcement of Huawei's new data centre-oriented data service platform, OceanStor DJ. Through the unified management of storage resources, OceanStor DJ aims to automatically provide data services on a business-driven basis to boost data centres' operating efficiency.
Beyond new offerings, Huawei executive also addressed upcoming trends, most notably the company's role in the future of the Internet of Things. At a discussion that included both media and custumers, Kevin Ichhpurani, EVP, Head of Business Development and Strategic Ecosystem for SAP gave us insight into their partnership with Huawei. "We are starting to expand our relationship with Huawei, and co-innovating in the IoT space in particular," he explained.
Safder Nazir, Regional Vice President – Smart Cities and IoT, Huawei, provided regional insight on the company's role in the future of a more connected Middle East. "Businesses in the Middle East—including the ICT sector—have every reason to be optimistic about the future of IoT," he told CNME in an interview in Dubai prior to the event in Shanghai.
Huawei stands to provide much needed leadership and support to IoT globally and in the region. "As cellular networks are key to providing the IoT connectivity the higher bandwidth applications will require standardisation of 5G and the LPWA market will also require bodies such as GSMA and 3GPP to define industry standards along with contributions from technology leaders such as Huawei," explained Nazir. "As an example, in order to address the current and future demands of IoT usage, Huawei is innovating new technologies such as 5G with investments of over $600 million to enable mobile connectivity speeds beyond our imagination."
Huawei executives also noted that the educational and government sectors in the Middle East would be growth areas for the company in the coming year. "Huawei has certainly focused on growth in the education sector in the Middle East," said Redfox, Huawei's General Manager of Server Product Domain, "and we will continue to support these initiatives going forward."