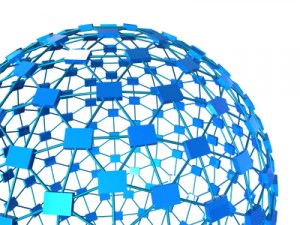 The roundtable, hosted by Yaroub Sakhnini, Regional Director, Middle East and North Africa, Emerging Markets, Brocade, and Samer Ismair, Network Consultant, Middle East and North Africa, Brocade, focused on the adoption of Software Defined Networking projects by enterprises in the Middle East. Though virtualisation is not a new concept, enterprises in the Middle East are only just turning their eyes towards it and SDN projects in general.
Reflecting on past initiatives, Ajay Rathi, Head of IT, Meraas Development, said, "A few years ago it was Cloud-as-a-Service but today SDN is the thing that everyone is talking about. SDN is a nascent stage globally and in the region. I don't think it is quite mature enough. Most companies haven't updated their infrastructure however, so it is an ideal time to look at SDN."
Neil Menezes, Vice President, Information Technology Operations, Jumeirah Group, agreed that as businesses were moving toward major infrastructure overhauls, SDN projects should be considered, "We are looking to refresh our backend technologies and although it seems like SDN is a buzzword recently, at the end of the day it is about the value and substance these kind of technologies offer," he said. "If it is properly implemented, I think there is a lot of potential."
Though the potential benefits of implementing SDN projects is certainly being widely discussed, the participants of the roundtable wanted more concrete examples of how SDN would positively affect their IT infrastructures.
V. Suresh, Head of MSD, Jumbo Group, asked if SDN could be leveraged to add advantage to mobility trends such as BYOD. "There are certain challenges," responded Ismair, "If you want to enable data centres to support BYOD and mobility you need to consider whether or not your network infrastructure can support it." Sakhnini expanded on this idea by adding, "If you want to introduce BYOD and virtualisation, that's the promise of SDN, you can enable services much faster and more easily."
Still, the group agreed that as they collectively look at their options when it comes to SDN, there are some lingering concerns. Ahmed Ebrahim Al Ahmad, Chief Information Officer, Nakheel, voiced some common concerns including the lack of IT staff trained in SDN best practices, "Having the right skills is an issue," he said. "How and who will operate SDN? This is making me nervous to go to SDN even though I believe it is dynamic, easy to deploy and no need of additional hardware."
The group agreed that skills need to be developed as the region collective turns to SDN. "SDN technology is really in its nascent stages in the region right now," said Sakhnini. "Think back on other, earlier technologies. The skill sets for those had to be developed as well." Delegates agreed that the first steps in adopting SDN will be for IT departments to focus on training and skill development.
The conversation then turned to Ethernet Fabric, and what can be accomplished with Brocade's Fabric technology. "Essentially Ethernet Fabric allows for multiple applications to sit on one server through virtualisation. What you need to see is the virtual machine itself. This is exactly what we have today – Ethernet Fabric solutions and Virtual Cluster Switching," explained Ismair.
Sakhnini went on to explain that every company addresses Ethernet Fabric in a different way. With Brocade, he explained, customers get the benefit of one to two switches which is not the case from all vendors. The whole idea, he said, is to achieve simplicity. "For example," said Sakhnini, "we can go to a 6th grade elementary school classroom and ask the children to build Ethernet Fabrics and they do. We've taken the complexity out of the equation."
The beauty of Ethernet Fabric, it would seem, lies in the simplicity that comes from full integration.  Ismair provided the example of scaling a data centre. "If you want to build up more network elements, for example building new virtual machines, you need to go the vendor," he said. "In the Ethernet fabric world, you don't need to do that, it's already integrated."
The bottom line, it was agreed, is that Ethernet fabric can simplify IT infrastructure. Whether or not the region is ready to adopt such technology is still debatable, but the region as a whole is, without question, moving in that direction.