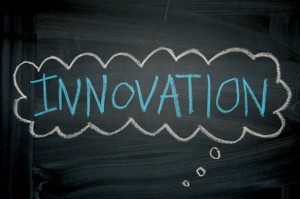 V. C. Gopalratnam believes 'chief innovation officer' is a better title for today's CIOs.
"The role is all about innovation. The heart of innovation comes from technology. Information is just one aspect of what a CIO does," says Gopalratnam, vice president IT and CIO globalisation for Cisco.
Innovation, he says, is not necessarily about inventions, but how to do things better. "You are providing that creativity to the company either through technology, new ideas, and new ways of doing work," he adds.
At the same time CEOs expect CIOs to help shape the future of the company through innovation. He says there is no reason why a CIO can not be called chief innovation officer.
Gopalratnam says the CIO role is more relevant than ever. "The interesting thing about the CIO is they are much close to the business now than they ever were," he says.
He says an emerging career path for CIOs today is as head of HR, and this should come as no surprise. "IT leaders deliver technology for employees. They are very familiar with what is on the minds of employees, which is why I have seen some CIOs move towards HR. You are dealing with technology that impacts productivity and the way employees work. I think it is a good move," he says.
Becoming chief operations officer is a natural progression for CIOs for this simple reason: "IT is the biggest part of operations."
He sees a lot of companies integrating the technology office with the strategy office. It is a question of what industry you are in, he says. In technology companies, the CTO is positioning the company externally from a technology perspective and the CIO is focused on driving technology program inside the company. In non-technology companies, he says, these two roles come together.
Today's CIOs face pressure from all directions, he says. Starting from the top, the CEOs expect the CIO to be the tech leader of the company and how to use technology to be sustainable and provide competitive advantage. CIOs have to deliver on programs to help the company grow. "Gone are the days when CIOs are an expense account in the ledger, you have to drive growth," he says.
Gopalratnam says it is critical to master three levers: productivity, globalisation and consumerisation of technology.
"IT as a service is where the world is headed. The minute you become a service provider, there will be pressures of SLAs, costs and delivering service in the most efficient way possible. You have to make that switch," he says.
There is freedom of choice today for clients within and outside the company. Today, clients within and outside the company have a choice of the most efficient, cheapest solution, best SLAs. "If you don't provide them that they are gone," he says.
CIOs should not view globalisation as a threat but an opportunity to get more things done, he adds.
Gopalratnam cites his own experience in India where he is based, and the Cisco head office in San Francisco. "We don't look at it as a 12-hour difference. We look at it as a 24-hour business day. How do you take that into a business advantage?" he says.
At the same time technology changes faster than ever before. A typical technology span is 12 to 15 months at best. If you do not make a mark within that time, you missed the boat, he says. "Be flexible to make changes on the fly as things move on," he adds.
In a world of flat budgets, CIOs have to be good at prioritisation. He says CIOs should also be adept at "sensitivity analysis".
"Every one of your key programmes should have these 'what if' scenarios with inputs from the business," he says.
Benchmarking is important. "Never work in isolation and in a cocoon," he says. You have to understand how services are delivered in other companies, and to benchmark your service. "Make sure it is best in class as possible, if not you can be replaced," he adds.
As the world moves to cloud services, having this information is important, he says.
Work life integration
He also says the notion of work has changed. "For the CIO, the most important responsibility is to understand the world has changed," he says. People can work anywhere, stay connected all the time. People want to be productive anywhere they want to be.
"Fifteen years ago we talked about work life balance. We gave up on it," he says. Today it is "work life integration", which covers areas like work, connection with the community and personal activities.
Find time for these, he says, as the paradigm shifts daily for the proportion of time you will spend on any of these areas. But, he adds, "Make sure you have enough time for yourself as a tech professional and invest time to constantly upgrade your skills."
So what are the critical skills CIOs need?
Communication skills are important. You have to convert technical speak into business language.
"It is not just presentation skills," he says. "It is both internal and external communications," he says.
These can include the way you send an email, the way you interact with customers and even your own team.
Take a stint outside your comfort zone, he says. This could be working overseas and even outside IT. Doing the latter is better because "it gives you a different perspective."
Gopalratnam has experienced this first hand. His background is in chemical engineering. He did engineering jobs, and also got involved in operations and supply chain.
He joined Cisco in 2008 after running the General Electric Capital Engineering Services as the business leader of the global analytics practice. Before that, he was head of GE's Global e-Engineering.
He was also involved in sales. "Not all of those areas were natural to me but I had to do it. If you do all that and you work outside your comfort zone, you will rise to the occasion," he says.
Become a global citizen and be aware of the way business is conducted in certain parts of the world, he advises. "Understand what are things that need to be customised in different parts of the world," he says.
"Different parts of the world operate differently," he says. Know what is possible, not possible, what is legal, what is not legal; what you can do and what you can't do with current constraints, he advises.
He suggests CIOs to do a 'GlobeSmart profiling' which assesses whether your business skills can "gel" with other people around the world. "This gives you exposure to potential [management] blind spots," he says.
He says it is important to invest in "cost accounting foundation" or acquiring "commercial skills".
Commercial skills mean understanding your service, what you are delivering to clients end to end, contracts and SLAs. "Knowledge of these will translate to new conversations with the business," he says.
He says CIOs should also be adept at "sensitivity analysis". This means, "Every one of your key programmes should have these 'what if' scenarios with inputs from the business."
Reverse mentoring
Gopalratnam advises CIOs to engage in what he calls reverse mentoring. "Have a coach or a mentor who is Gen Y," he says. "They are bringing a new way of working, a better, understanding of technology," says Gopalratnam, who adds that he has these types of meetings every week.
"There is no ego here. Just swallow it. They are much more tech savvy than we are," he says.
At the same time, the CIO can provide the young staff member professional insight that comes from experience.
His final advice? "Consider yourself a business professional first, not an IT professional."