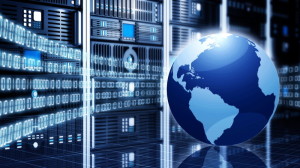 The research firm Gartner says data centres are reaching an unsustainable point with the average enterprise expected to see data growth of more than 800 percent in the next five years. This exponential growth in the production and storage of data is driving the next generation of data centres, which will allow businesses to manage new applications such as Big Data and analytics while using delivery models such as cloud and virtualised infrastructure.
This trend has led to the creation of converged storage, a new architecture that combines compute and storage in a single scale-out unit. Converged storage is designed primarily for virtualised environment with quick provisioning, which promises to reduce hardware and ease management.
What is driving the adoption of converged storage? "Organisations today are looking to make their IT infrastructure simple and easily manageable. Earlier, storage and computing would be separate entities but with the increase in data and the growing demand for resources in the virtual, physical and cloud-based environments, it has become necessary for companies to look at converged storage solutions, where the storage and computing hardware are integrated to optimise network and application performance, minimise physical space requirements and increase speed of delivery," says Ranjith Kaippada, Product Sales Manager, StorIT Distribution.
Husam Abdul Hamid, Manager, Channel Sales, Gulf, North Africa & Pakistan, NetApp, offers a different perspective,"The data centre infrastructure is critical to the evolution of IT from a cost centre to a business enabler, and the adoption of converged infrastructure is a critical component in making the transition. This transition helps IT become an active participant in the business, enabling profit centres by delivering the infrastructure and applications required rapidly and efficiently. When you eliminate the boundaries and simplify IT infrastructure by using converged solutions, you get a scalable, sustainable model that delivers productivity as well as savings."
Converged storage is more suited for virtualised and cloud environments, where it can significantly reduce the cost of flash-optimised application performance to generate faster business returns, and simplify application mobility from public to private clouds to deliver secure service levels. It also creates an agile pool of resources that can deploy quickly, accelerate results and transform an organisation's most valuable asset—data—into actionable competitive insight.
"Virtualised and cloud environments often require distributed, performance-scalable, inexpensive and massively pooled nodes. Converged scale-out storage appliance vendors offer an alternative approach to data centre infrastructure by using all-in-one server/storage applications. Converged storage vendors have put most of the emphasis of convergence on the processing and movement of data, while delegating compute resources as a given — supplied by the vendor or viewed as an inexpensive and interchangeable processor-feeding storage resource with file management," says Arun Chandrasekaran, Research Director, Gartner.
Though the majority of converged storage adoption has been among mid-market and enterprise markets, industry experts say SMEs are the sweet spot for systems such as this. "Converged systems are ideal for small and medium-size businesses that require easy-to-deploy solutions that consolidate application and data requirements, while providing greater value for their data centre budgets. It reduces the number of servers and storage capacity required for applications, simplifies overall infrastructure, optimises architecture and accelerates deployment times, letting SMEs streamline their servers and storage to build a cost-effective IT infrastructure," says Hamid.
Converged storage is not without its challenges. One of the biggest drawbacks of this technology is the fact that users will have to buy compute and storage at the same time. However, not all vendors agree. "The fact that "traditional" data centres are made up of silos of infrastructure and organizations cannot be ignored. Servers, storage, networking resources, and management systems are often delivered individually to each application or group with very few economies of scale; all these factors are considered when building a converged infrastructure," Hamid says.
Faycal Saile, GM, Red Hat Middle East, echoes a similar opinion: "Customer can buy industry standard servers and decide whether they want to use them as compute nodes, storage nodes, network switches or a combination of these. Software-defined storage solutions support a wide variety of deployment models (physical, virtualised, converged and cloud-based) and provide much more flexibility than classical solutions."
As converged storage gains steam, another key question is how does it differ from unified storage, which also seeks to blur the distinction between server and storage? "The main differentiator between converged and unified storage is the simplicity of scaling up and out.  In unified storage, scaling might require moving to a bigger box with higher computing power which means a downtime and more cost, whereas in converged storage scaling required adding additional unit to existing solution without the complexity or the downtime," says Abdullah Hashim, Senior VP, Digital Services, Etisalat.
Chandrasekaran offers another simple explanation: "Converged storage infrastructures typically have configurations that include computing and storage integration, virtualisation and resource management. Unified storage refers to a storage system that supports NAS and SAN access protocols, typically Network File System (NFS), CIFS, HTTP, FC, iSCSI and FCoE. Some vendors are adding object storage protocol support as well."
Buying more storage?
Are enterprises going to buy more storage in 2014 to deal with the surge in data? IDC says lean storage techniques will keep a lid on storage investments over the next few years, though the world's enterprises still are on track to buy 138 exabytes of storage system capacity in 2017.
Annual sales of storage capacity will grow by more than 30 percent every year between 2013 and 2017, according to IDC. But the growth will be slower than the steep pace recorded a few years ago because organisations have adopted ways of using storage more efficiently, including cloud storage services.
IDC adds that data deduplication, data compression, thin provisioning and storage virtualisaiton all will help enterprises limit their purchases of new storage capacity. Those techniques can reduce the amount of space consumed by a given bit of information or help companies allocate new storage as needed instead of overbuying.
Although most organisations are generally risk-averse to storage spending, Gartner sees more customers questioning the status quo of expensive storage area networks (SANs) as general-purpose storage for all workloads. Storage procurements are tied closely to use cases, such as server virtualisation, virtual desktop infrastructure, transaction processing, analytics, collaboration, backup and archiving, which enable vendors to innovate and differentiate for specific workloads and use cases.
"In particular, there are a few paradigm shifts in technology architectures that are impacting the storage industry. First is the shift from spinning disks to flash, which is putting many of the incumbents on the defensive as new vendors are able to architect more flash-optimised systems with a better fit for virtualisation-related workloads," says Chandrasekaran.
Second is the gradual shift from scale-up to scale-out systems, which enables IT to add capacity and performance at lower incremental costs with lower staff costs, as well as to expand systems over time versus making larger initial purchases, he adds. The rise of commodity components (such as general-purpose processors, standard servers and off-the-shelf disk and flash drives) versus custom-designed application-specific integrated circuits (ASICs) and specialised hardware has enabled new suppliers to come to market faster than they previously could have. In addition, the rise of public cloud storage and open-source frameworks are already altering storage buying centres.
"Customers are increasingly considering how to evolve their infrastructure to best support virtualisation and cloud computing, while building on the high availability, security, and application awareness that are fundamental features of the current data centre. Customers are particularly looking for infrastructure that increases IT flexibility and efficiency, while maximising the savings in power, cooling, and space utilisation," sums up Hamid.