At last week's 'Power to the Cloud' Conference, Schneider Electric discussed the importance of power consumption in driving Dubai's journey to becoming a Smart City. We caught up with Thierry Chamayou, Vice President, IT Business, Middle East and Africa, and Philippe Arsonneau, SVP Global Sales, IT Business, to hear the their thoughts on the 'data centre of the future'.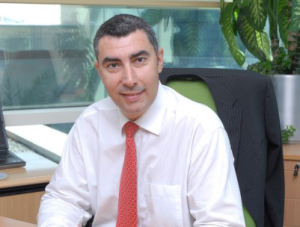 You've talked about how Schneider can build the data centre of the future. Can you tell us what that entails and how it can drive the next phase of Dubai's journey to becoming a Smart City?
One thing we'd like to make very clear is that the idea of Smart Cities is not a concept, it's a reality. We were viewed as fools when we first mentioned the idea of InRow cooling a number of years ago, not as pioneers. Our display at Power to the Cloud is designed to show end-users the ways that Smart technology can impact their business.
With Smart Cities we have to implement the technology we have today as quickly as possible. Our job as a trendsetter is to have tech implemented and have the right discussions with customers to ensure that we provide the right services. We need to make they are ready to buy into the new investment model and types of technologies. The impending reality of digitisation means that more energy will be consumed in the data centre, and we have the tools to tackle this problem. That is what the data centre of the future has to achieve.
Much has been made of Dubai's potential in terms of becoming a Smart City, but what about the prospects for the rest of the region?
The Middle East is clearly ahead of the pack in terms of new technology adoption. Smart City applications are all about service and what you can bring to citizens of a particular city, and this is a very important point. I don't believe there are any leaders in the Arab world who are not highly motivated to deliver the best possible services in this respect for their cities and countries. We see clearly the ambition that countries here have to go in the Smart City direction.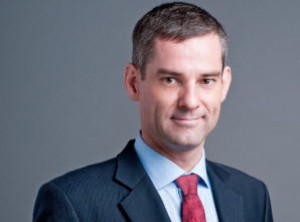 What impact will the Internet of Things have on the regional IT market?
The IoT brings matters back to a service level. Who would believe that 20 years ago, a medium voltage cell would be connected to the grid? That exists today, so the concept of digitisation – which capitalises on the IoT and real-time information – is a disruptive trend that you cannot stop, and is paving the way for the future.
With the amount of data being created, the sky is the limit. We will need access to more services, and companies are constantly pushing to create new services to capitalise on this market.
What data centre pain points can you address for CIOs?
The IoT will lead to an increased number of data centres. There currently are 6 billion smartphones worldwide and we are only at the beginning of Machine-to-Machine communication, so these trends will continue, and the key to supporting them will be the data centre. A prevalent trend is to have the data centre closer to the customer, so in future there won't be as many in the US, which is currently the biggest country for data centres. The next question is if they will be mega or medium-sized. The key issue in data centres will be efficiency, as well as availability. The function of a data centre is to be available all the time, and the question is 'can we connect on any site and get what we want, whenever we want?' Customers are unable to accept that they cannot connect. Roughly 60-80 percent of data centre opex spending goes on energy costs, and given that energy prices are due to rise ,we need to tackle this issue whilst maintaining availability. In future, a key cost will be that of staffing, and we are bringing in the software that can tackle this issue.
Our main job is to decrease energy consumption, operating costs and to improve availability. We have to ensure the data centre is working all the time without disruption, and the IoT is consuming more and more power. In future data centres will consume 50-100 megawatts of energy as a result of the IoT, which is something we have to consider.
How can you deal with new IT infrastructure challenges?
Today we are seeing a higher concentration of computing capacity on servers in a lower surface area, and a higher concentration of computing and storage. This means there are more servers in rack with higher computing capability, producing more heat, and more energy is consumed.
Customers are increasingly demanding to have their data centres geographically closer to them in order to reduce connection times.
In a hot climate like dubai, there is also the consideration of high density servers, and bringing additional power with cooling capabilities. The issue of hot and cool air containment is key, and we need answers to that. We've always anticipated virtualisation, and our Data Centre Infrastructure Management (DCIM) solution allows customers to put components into certain racks if they are being underused, which increases efficiency.
We can help customers to utilise their data centres to 100 percent capacity before they look to build new ones. For the customer it is about investing only when the business is there. If a customer is running one rack at 20 kilowatts but it is not being fully used, we can notify them of that and help them improve their efficiency.