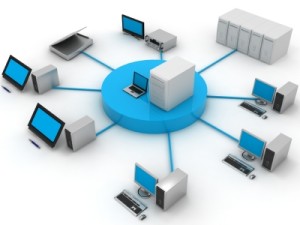 SDN offers significant opportunities and challenges for enterprise IT professionals. SDN has the potential to make networks more flexible, reduce the time to provision the network, improve quality of service, reduce operational costs and make networks more secure.
The challenge for IT professionals is to select the right SDN offering for the right technology use case at the right time. It helps to know what software-defined networking is, first of all, and then what it can do for you.
Then it's smart to know all the inner workings of an SDN controller, the differences between products offered by established vendors and start-ups, and whether open source and bare metal switching might be an option. Lastly, learn your own network – will it even support SDN or require a wholesale rip-and-replace – and then learn from your peers about their experiences.
Many organisations still do not know what SDN is, what it's comprised of, and how they might benefit from it. It's obvious, but familiarity is the first step to understanding how SDN can help or hinder your enterprise network.
Den Sullivan, Head of Enterprise & Architectures for Cisco Middle East, Africa, Russia, takes the veneer of technical wizardy off, and explains what it can do for you: "SDN tightly integrates emerging software approaches with the underlying physical infrastructure in order to centralise network management with real-time end-to-end solutions," he says.
"Thanks to network abstraction and automation that reduce network operations workload, SDN enables companies to grow their network to meet demands, and to pull back when necessary. IT departments can apply a change once, and it is distributed across all of the networks, scaling delivering, and driving new business models and growth."
SDN deployment is based on three factors: industry segment, complexity of the network, and culture of the organisation. SDN is especially effective for sectors like banking and telecommunications, which have several hundred locations and complex networks.
Where might SDN deployments be appropriate?
"Any enterprises who have deployed virtualisation on the server layers of their organisations, and who are looking to benefit from the geographic mobility of services between their data centres, are prime candidates for an SDN deployment," says Maan Al Shakarchi, Sales Director, Avaya Networking Solutions- Middle East, Africa, Turkey, and India.
Also, any organisations who have to deal with dynamic changes to their network are going to be looking at SDN architectures, because it will help them to cope with their speed of business. Service providers, infrastructure-heavy hosts like conference centres and airports, and multi-tenant business are some of Avaya's customers who need SDN the most—like companies who offer Infrastructure-as-a-Service (IaaS). Anyone who needs quick upgrades and improvements, and turnarounds on a dime, can do them faster and better with SDN, he adds.
Think about where to start
SDN still is targeted at the data centre where much of the automation and orchestration, capital and operational cost reduction benefits are obvious. "SDN is critical for organisations that have invested in server virtualisation and now want the flexibility of moving their Virtual Machines across data centres without impacting traffic. It is also key in reducing the time it takes to provision new services and deploy them across the enterprise," says Al Shakarchi.
Omar Alsaied, Middle East Carriers Sales Director, Ciena, says SDN enables the cloud and aids the large enterprise transition to IT-as-a-Service. "Today, large enterprises typically use cloud services for email, application hosting or non-critical storage backup to cloud data centres, which are accessed over low -speed IP networks that statistically multiplex data as the network permits. Over the next few years, enterprises will leverage the cloud for distributed database access of increasing amounts of data and for both platform and infrastructure services. As the use of the cloud becomes more prominent, IT will need a more flexible and intelligent network to capitalise on the potential that the cloud represents. A cloud-ready network must be able to dynamically respond when IT needs to move large amounts of data, without bottlenecks, security holes or data loss. SDN makes this happen."
Ultimately, SDN provides a new level of scalability and programmability which goes beyond the capabilities of today's data centre networks, according to Johnny Karam, Vice President, Citrix MEA. "Not surprisingly, the broader networking industry has embarked on a new paradigm of SDN to design in programmability and flexibility into the core network," he adds.
Consider the security implications
Centralising all control of the SDN may make life easier for the network operator; but it may also offer a single point of catastrophic failure or attack for a hacker or malicious content. How would a controller deal with outages that require re-routing of traffic? If a hacker gains control of your controller, could that intruder bring your network to its knees?
Alsaied says SDN actually paves the way for more flexible security architecture, lowering overall costs. Traditional approaches to network security are predicated upon providing physical protection for a static perimeter. SDN offers the potential to reshape the network security landscape by providing a more granular, and service-oriented means of managing increasing threats brought on by mobility and BYOD, and the rapid expansion of cloud and virtualisation services.
SDN vs. NFV
Today, two of the most interesting and most used networking acronyms – and underlying concepts and technologies – have to be SDN and NFV (for Network Function Virtualisation).
Though many IT pros are inclined to stand these two concepts up against each other, as in SDN vs. NFV, these two revolutionary networking developments don't represent an either-or proposition. In fact, it instead looks very much like the two can come as a pair, as in, "both SDN and NFV are likely to find a place in modern enterprise networks and carrier infrastructures."
The guiding principle behind SDN remains the separation of network control logic from the physical routers and switches that forward traffic from individual network nodes, based on a real-time view of the network as a whole.
NFV, on the other hand, comes from service providers interested in facilitating deployment of new network services by virtualising networking devices and appliances, not through ongoing proliferation of physical devices to fill specialised roles such as routing, switching, content filter, spam filter, load balancer, WAN acceleration and optimisation and unified threat management, and so forth.
"SDN and NFV are complimentary, while NFV enables the virtualisation of telecom services delivery and processing functions—alongside existing XaaS (Anything-as-a-Service)—SDN enhances the efficiency and new service creation promised by NFV," says Alsaied.
SDN is both embryonic and rapidly evolving. Hence, in order to create and update an SDN plan, IT organisations need to continually educate themselves as to what is happening in the broad SDN ecosystem. This certainly includes analysing what is being said in the industry about the relevant SDN use cases and the techniques to justify deployment. It also includes reviewing product announcements, the announcement of enabling technologies that are either new or have evolved, the results of plugfests that are intended to test the interoperability of SDN solutions, and the work of organisations such as the Open Daylight consortium.
As part of your SDN plan, you need to identify a set of vendors whose SDN solutions you will evaluate. As part of the process of evaluating SDN tools, you need to identify whether you will acquire a complete SDN solution from a single vendor or if you will buy components from varying vendors.
It is reasonable to think that acquiring a complete SDN solution from a single vendor will obviate interoperability issues. But you should still request details of the testing that was performed by the vendor, as well as the results of any third-party testing that was performed.
"SDN is still in an embryonic stage, and CIOs must have ROI discussions to decide which time is best for transitioning to SDN. Companies that are early adopters or innovators can adopt SDN to future-proof their IT and move to a Fast IT model. Companies must also educate employees, and ensure their IT departments have people with the right skill sets," sums up Sullivan.