Recognising the need to reduce its reliance on paper-based processes, Kingdom of Saudi Arabia's Wafa Insurance opted to deploy an enterprise content management solution to streamline its operations.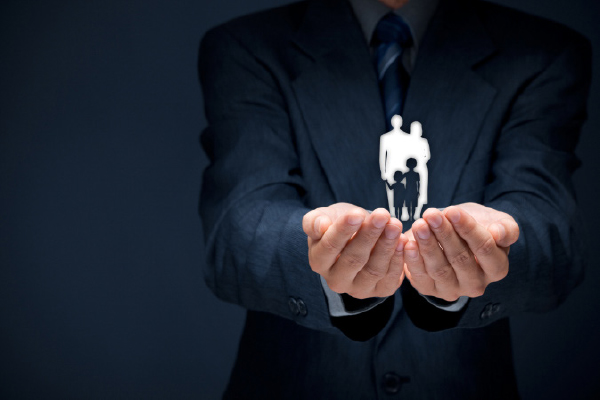 Thousands of pages a day! How do you fix that? Any agency generating thousands of pages of insurance documents daily is going to face a few challenges if it wants to grow, the greatest being paperwork. That's the unavoidable truth Saudi Arabia's Wafa Insurance agency faced in 2012 when it decided it needed to revamp operations to ensure its expansion plans achieve their full potential. Delivering a variety of insurance services across the Kingdom of Saudi Arabia, including vehicle, property liability and marine cargo insurance among others, the company deals with over 3,500 policies and more than 300 insurance claims daily.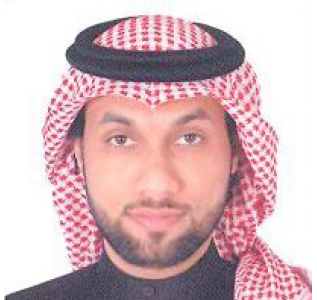 Wafa Insurance was founded in Saudi Arabia in 2008 and began its operations under the name Saudi Indian Company for Cooperative Insurance. In 2012, as the company expanded and fresh strategies in mind, its board of directors decided to rebrand the company to Wafa Insurance. Delivering a variety of insurance services across the Kingdom of Saudi Arabia, the company deals with a lot of paper-based processes.
Since Wafa creates and manages huge amounts of paperwork, its reliance on paper-based processes left them facing a variety of operational constraints and excessive costs. "We issue around 1,400 vehicle and over 2,000 medical insurances per day," says Riyadh Al-Dakheel, IT Director, Wafa Insurance. "Aside from the insurance policies and claims that we have to issue and process, we also need to deal with various documents from regulatory government bodies. The volume of paperwork we have to deal with on a daily basis is massive, and we decided it was time to change our approach in handling all these documents."
Due to the rising volume of the business, the company decided to switch its legacy systems to newer systems that they deemed to be more effective at the time. In addition, they adopted systems that would accommodate documentations using Arabic.
Al-Dakheel says that a lot of organisations in Saudi Arabia, whether in the public or private sector, are implementing digital and electronic digital services. "IT plays a very important role in our operations," he says. "The government of Saudi Arabia is also pushing forward various initiatives that will see the integration of systems and processes of organisations that are involved in national services. As an insurance provider, we come under this umbrella."
Among the company's many products is medical insurance, which, according to Al-Dakheel, ties in with whole residence registration process implemented by the Kingdom's government. "A person who's applying for work or residence visa here needs to apply for medical insurance first," he explains. "Once the application has been made, processed and finalised, we need to submit the insurance details and documents to the Saudi Health Council, and then to the Ministry of Interior."
High costs were among the primary drivers for the company's decision to opt for a new system. "We were spending around SAR 2.5 million a year for a solution that only provided filing and scanning capabilities. It was too costly, and with the increasing volume of documents we had to deal with, we saw that using this system was no longer viable," says Al-Dakheel.
In 2015, Al-Dakheel, together with his IT team, evaluated a number of vendors, initiating a rigorous proof of concept (POC) process. After two weeks of testing Laserfiche's enterprise content management solution, they concluded that the firm met all of their requirements. "We were able to easily integrate their solution into our systems," Al Dakheel says. "Moreover, opting for Laserfiche, we only had to initially invest SAR 213,000 ($135,000). We were able to save a lot more money compared to our prior investment of around SAR 2.3 million a year."
According to Al-Dakheel, having decided to opt for Laserfiche, the whole implementation process only took around two weeks. "The POC they did help us to fully understand the system, and get a good grasp of how the solution works," he says. "At the same time, we found that the systems integrator and team Laserfiche were very hands-on in assisting us with all our needs. There's also a range of fantastic material available online with regards to everything a customer needs to know about the solution. They are always within reach whenever you need any kind of assistance."
Today, Al-Dakheel says that the company is enjoying the benefits of agile processes brought by the Laserfiche solution. "It has enabled us to reduce the paper products we have to deal with, as we can scan and digitally archive all our documents," he says. "Its document management features and workflow were concise and easy to use. Recently, we've also availed the Laserfiche version 8, which features a special tool that lets users reduce the sizes of scanned documents. This feature enables us to maximise our storage as well.
"The data management workflows we have implemented allowed us to maximise our time, increase productivity in the workplace and have enabled us to save around SAR 2.5 million per year," he adds.
After the solution was fully implemented, Al-Dakheel and the other members of senior management, noticed the increase in productivity within their workplace. "Various functions of the company have remarked how efficient and easy the new system is – especially the claims department. They had to deal with a whole process of filing claims reports, reviews, audits, payments and approvals. Hearing that they were able to reduce their workload through the Laserfiche solution is a testament to us making the right choice."
Al-Dakheel adds that they are very satisfied with the Laserfiche solution, and the service that the company provides. "Currently, everything is going smoothly with the changes, and we are looking at working more with Laserfiche in future projects."