Reseller ME examines the opportunities for channel partners when deploying Software-as-a-Service (SaaS) applications and how they can profit in this space.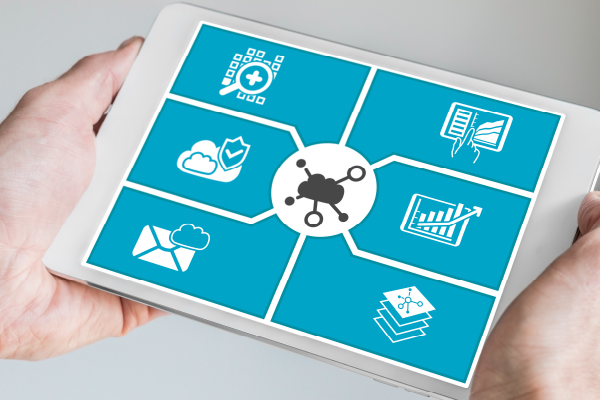 Regional enterprises today are increasingly incorporating cloud-based solutions into their business architecture for efficient and smooth functioning of day-to-day operations. The concept of being able to purchase software and service when required, on a subscription model has caught the fancy of many businesses. Software-as-a-Service (SaaS), also sometimes know as 'on-demand software' constitutes the biggest pie of the cloud services market in MENA. According to Gartner, this segment is expected to grow 25 percent in 2015 to $205.7 million. The research firm predicts the total public cloud services spending in the MENA region to rise to $1.5 billion in 2018, with SaaS accounting for 28.3 percent of the market.
According to David Postel, Partner and Alliances Leader, Middle East and Africa, Red Hat, the main reasons for uptake of SaaS in this region are ease of use, lower cost of entry with a pay-as-you-go model, lower learning curves since usually the software is accessible via familiar web browsers, ease of integration and scalability, customisation and anywhere/anytime accessibility as the software is hosted in the cloud.
"Initially when SaaS started it was used to enhance office productivity and increase collaboration with Office 365, Google docs, Salesforce.com," explains Postel. "But now SaaS has extended to new areas such as human capital management, product management and ERP.
"Another trend we are seeing is that SaaS apps are beginning to specialise in specific industries. With consumers demanding more apps that are relevant to specific needs, industries such as healthcare, manufacturing, and retail are developing more apps in their specific fields, which makes it easier to customise later. Another trend is also data-as-a-service," he adds.
Organisations in the Middle East are beginning to realise that they can derive greater benefits from a full-fledged SaaS implementation as per reports from IDC. Most of the growth within the region are being led by key markets such as UAE and Saudi Arabia, which are expected to grow at 57.3 percent and 47.2 percent respectively.
Amanulla Khan, Managing Director, MEA, Linksys, says, "SaaS is the preferred cloud service for Middle East organisations, and according to various estimates more than 51 percent are planning to deploy SaaS, and in the next two years, that number will increase to 55 percent of companies.
"60 percent of Middle East organisations are allocating up to 15 percent of their budget for deploying SaaS solutions and in the next two years, 25 percent of those organisations will allocate up to 55 percent of their budget to deploy such solutions."
The numbers alone paint a positive outlook for the SaaS market within the region. But how can channel partners make the most of these opportunities and be profitable in this space?
In today's business environment, channel partners do a host of services from securing BYOD, delivering OPEX-based end-to-end cloud services, building omnichannel solutions to driving digital transformation in education, healthcare, hospitality and other major verticals.
"The industry is changing quickly and organisations more often require not only IT support, but also, channel partners who understand what drives their businesses and give solid recommendations based on specific outcomes," says Fadi Mubarak, Channel Leader, Avaya AMEA. "Keeping this in mind, there are numerous opportunities present if partners choose the right software, the right industry and bundle their complementing services to maximise the benefits for the customers. Partners can enhance their relevance through value-based selling where they not only understand the IT requirements of customers but their business outcomes."
"With SaaS, channel partners have the opportunity to be strategic advisors, business-transformation enablers and integrators of many sophisticated components," says Postel.
Additionally, there are three main areas, which the channel partners can take advantage of. The first being providing SaaS to service providers.
"This would make sense for companies such as GBM and Alpha Data that are building their own public cloud offerings where they could provide services to telecom operators such as Etisalat and du."
Partners can offer SaaS support services to enterprises in areas such as governance, managed services, consulting, automation and mobility, from an end-user perspective.
"For example if an enterprise uses Office 365 and their employees want to use productivity tools 'on-the-go' on their mobiles, then that would require some integration support, which could be provided by the channel. The third area is for channel partners to create their own SaaS applications," he adds.
Khan believes 'innovation' is one of the main strategies for partners to stand out from competition and enhance their capabilities. "SaaS providers in the Middle East need to introduce new products onto the regional market through innovation," he says. "Cloud computing solutions will help service providers to access innovation because it can deliver significant rewards to the regional organisations and enterprises. Time-to-market is also another major strategy to win your share of the market. As a service provider, you must quickly establish SaaS as a 'go to' solution for companies that want to stand out from competition. In addition, building differentiated SaaS will increase market share."
Along with having differentiated offerings, the right business model is also equally important to gain a better market share. The SaaS industry includes a number of elements such as appropriate resources, right financial overheads, efficient delivery methodologies and right enablement plan for their sales and post-sales resources.
"Vendor training is key to this enhancement where through training and sharpening of skills, channel partners continue to stay relevant to their customers. Additionally, certifications build trust and assurance, which is crucial to customers," adds Mubarak.
Although, there are quite a few challenges within the SaaS segment such as fierce competition, customers' security concerns about where the data resides and commoditisation to name a few, partners can overcome it through value-based business models and enhancing their skillset with evolving market trends.
Postel highlights that there will be a broader range of cloud applications as well as industry specific applications. "Today, there are barely any local data centres hosting cloud services, so if an enterprise wants a cloud application service, their data will be hosted abroad," he says.  "For many organisations this is unacceptable, and for government organisations, it's illegal. If Middle East businesses are going to take the cloud seriously, this issue needs to be addressed."
The prospects in SaaS applications will only continue to get brighter for channel partners, provided they understand customers' requirements extensively and focus on selling value-oriented services.