Regional organisations need to have robust cybersecurity solutions in place to be prepared to face threats that are increasingly growing according to recent reports. Reseller ME investigates how channel partners can maximise opportunities present here.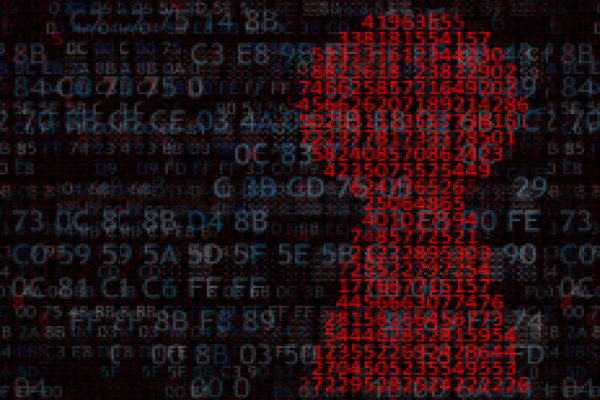 The online threat landscape has evolved over the years and the traditional methods of securing your data and networks no longer suffice the increasingly sophisticated attack mannerisms devised by the adversaries.
Trends such as Internet of Things (IoT), mobility, cloud computing and other collaborative technologies are exposing newer areas of cyber risk, which would have been hard to fathom a couple of years ago.
Rabih Dabboussi, General Manager, UAE, Cisco, says, "Simple attacks that caused containable damage have given way to organised cybercrime operations that are sophisticated, well-funded, and capable of significant economic and reputational damage to public and private sector victims. Furthermore, new classes of devices and new infrastructure architectures offer attackers opportunities to exploit unanticipated weaknesses and inadequately defended assets."
Also, BYOD trends further mean employees tend to access enterprise resources via multiple mediums, adding its own complexity and cybersecurity concerns.
Channel partners have a significant role to play here in educating customers and enabling them to stay ahead with the right tools and solutions.
According to Savitha Bhaskar, COO, Condo Protego, Middle East channel partners can guide their customers' cybersecurity in two different ways.
"One by being data-focused, which is the inside-out approach, while the other is an outside-in approach that understands cyber threats and their origins. Channel partners who start with an understanding of the data first, are agile in developing cybersecurity strategies," she says. "Alarmingly, the Middle East faces a major gap for cybersecurity partners, as many are technology generalists that cannot keep up with the rapidly changing threat landscape.
"To differentiate themselves, Middle East channel partners need to upskill their staff with vendor and industry certifications, and in turn guide clients' cybersecurity strategy in a wider digitisation strategy."
Another revenue stream for enterprise-focused partners is to offer customised security solutions.
Agreeing, Nandini Sapru, Sales Director, emt Distribution, adds, "This includes consulting agreements, penetration testing and security trainings and managed custom security services for their customers. Other opportunities lie in the SMB space where bundling of products and offering affordable solutions in the SIEM, DLP and MDM space can be of good benefit. Security training and general awareness programmes such as CEH will have good prospects."
Maya Zakhour, Channel Director, Middle East, Fortinet, says, "Partners should build up their credentials by completing vendor trainings, so they receive certifications."
Through vendor training, partners can gain insights into the solutions and learn about the current trends in the security space.
"This immediately makes them more credible within the market. Then it's a case of looking for opportunities, and working with vendors, when required, to convert them into long-term business.
"We believe that the goal for any partner should be to go from approaching customers to being sought out by customers."
It is really up to the partners to educate end-users on the importance of implementing a holistic security strategy, which offers multiple layers of protection.
"This protection," says Sébastien Pavie, Regional Sales Director, MEA, Gemalto, "should include aspects such as encryption, access controls, encryption key management, network security, MDM as well as strong authentication technologies."
Combatting cyber threats can be more challenging for partners than the usual issues they face, simply because of the high dynamism in this space. They need to be constantly on their toes, stay updated on the latest developments and solutions.
According to Nicolai Solling, Director of Technology Services, Help AG, with resellers focusing more on products rather than on solutions, the market trend continues to adjust to that. "Because of this, a number of resellers are seen as being only as good as the vendors they partner with. However, with the challenges of security driving new models such as zero-trust architecture, emphasis on user behaviour and policy development and compliance with regulatory frameworks, the need for value beyond solutions delivery is what is now going to really differentiate the traditional resellers from the true experts."
Rohit Aggarwal, CEO and Founder, Koenig Solutions, says, "Resellers across the Middle East region are currently faced with key challenges like working with and against hardware and software vendor partners and staffing needs to help address the requirement placed by technology resellers."
He also adds that partners should enhance their interactions among its customers, suppliers, stakeholders and employees to create a niche for themselves in the cybersecurity space.
"Improving management decisions as algorithms crunch Big Data from social technologies or the Internet of Things (IoT). Partners are also urged to enable new business or newer operating models, which includes peer-to-peer product innovation or customer service."
Maged Eid, Regional Director, Nexthink, adds, "By adopting award winning IT analytics solutions for security, partners can differentiate their offerings and create better niches for themselves."
Also, to be able to succeed in this space, focus is a crucial element. Identifying which are the key areas where a partner's strengths lies is just as important as delivering custom solutions to customers.
Aji Joseph, GM, Radarservices, says, "It is important to have the right technology partnership in place to support such activities."
Therefore, understanding where a reseller can bring in the most value is key. Partners should work towards being a customer's trusted advisor, which can only happen if they work on enhancing their capabilities.
Harish Chib, VP MEA, Sophos, adds, "They have to emerge as a trustworthy partner who can strengthen organisations in bringing a security transformation."
As technologies such as IoT, mobility, analytics and digital transformation continue to be significant trends over the next few years, the type of attacks and breaches are only expected to increase.
Dabboussi from Cisco adds, "The number of connected devices alone is expected to grow to 50 billion sensors, objects, and other connected 'things' by the year 2020. With this, the attack vectors will increase along with the amount of data, creating a daunting challenge for companies and those responsible for defending the infrastructure.
"We will see an increased demand for network security products, technology and services over the next 12-18 months."
Pavie says, "Given the frequency and magnitude data breaches in the MENA region during 2015, in 2016 we will continue to see companies investing further in encryption and crypto management services combined with user access control and strong authentication, which are significantly becoming more and more the foundation of any organisation's security strategies.
"The growing sophistication of these cyber threats has prompted businesses, government agencies and critical infrastructure operators to transform their strategies and implement policies around cybersecurity in order to mitigate the threat impacts and lower down the expenses," he adds.
Channel partners need to be on top of their game in order to maximise opportunities in this space and to gain the trust from customers. They need to identify their core strengths and build niches so that they are relevant in the evolving threat landscape. Those who delve into the opportunities early on, will stand to benefit the most.