Following the announcement of the Smart Dubai 2021 strategy and the Dubai Pulse platform – which will host all the emirate's data – James Dartnell caught up with Dubai Police's general director of smart services, Khalid Nasser Alrazooqi, to hear his thoughts on the changes and how Dubai's citizens will be kept safer with futuristic technology.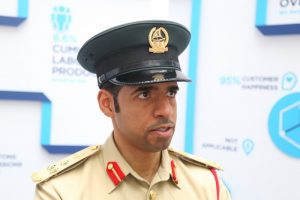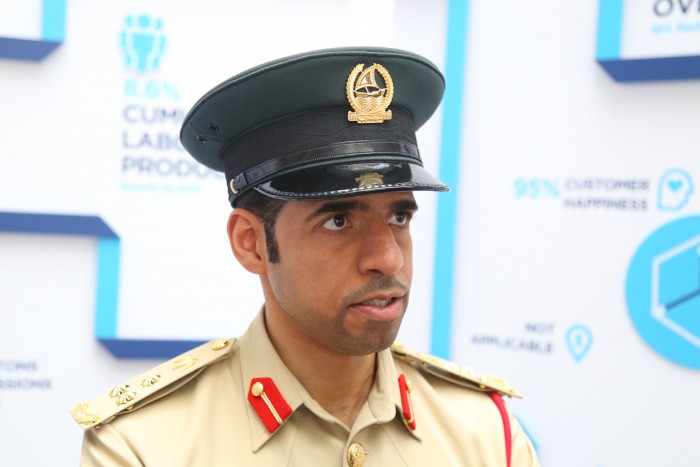 What kind of potential do you think there is for Dubai Pulse and Dubai Police to collaborate?
We are sharing a lot of data across the government, and one of the key types of information that we will share is accident location data in Dubai. This allows us to look at the effects of driving on different routes, and how we can provide alternative routes as a solution. The other aspect that people can now use easily is the Dubai Police application, which provides more than 125 services, which means they don't need to visit a physical police station anymore. This is a key initiative that we have worked on. The next step is to provide the smart intelligence system. As a customer, we should know what you require before you ask us. This is the next challenge that we are working on.
We also need to look to provide what we call the 'artificial police station' where people can visit police stations and access services without the need to interact with human beings.
How do you think your anticipated use of robots will be impacted by Dubai Pulse, and what progress is being made on their introduction?
As you know, we're working across different channels, and one of the channels we're working on is to provide robot police in the city. You're going to find robocops soon in the city, providing a different kind of service to the public. Dubai is growing a lot, and we have more than 200 nationalities, so we have to find an alternative way of how we can deal with customers. Instead of hiring new officers, we can provide robots that can deliver this kind of service.
What other types of crime need to be tackled in the city, and how can Dubai Pulse play a part in providing insight?
People are a part of us, so it's important that they can report any crime or accident, or any information that could provide additional security to Dubai. The Police Eye component of our app allows you to take any picture, voice or video, and this information can be used with Dubai Pulse to provide new services.
Where have you seen the biggest development in terms of your own technology?
We are looking to provide services across all channels: on kiosk machines, over the Internet, intranet and even in dealing with banks and artificial intelligence. The next step is Blockchain, and we can exchange data among the government and ease the process of transferring this information in a secure way.
What are your thoughts on the policy of sharing data between public and private sector organisations?
I'm a board member of the Open Data team, and we're working very hard to launch this law. We're determining things such as where you can put all kinds of categories of data, ensuring the data is secure and which data should be available to government and the private sector. This will help the process of exchanging information, not just among the government, but even as an investor; if you want to set up a company or shop we can provide all kinds of information that can help you.
What are your thoughts on the use of predictive analytics within Dubai Police?
We've actually started working with this kind of tool, that can predict the crime and the location. But unfortunately, it still doesn't give us high enough accuracy rates. In the US, they've also started using similar tools but they're still not mature enough.