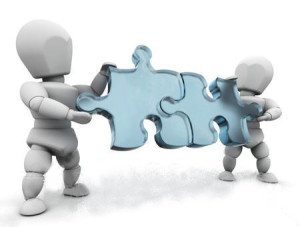 Traditionally, the driver for Enterprise Application Integration projects has been the necessity to get applications and systems within the enterprise to synchronise data and information with each other efficiently. A prime concern of this is standardisation of the platform and the quality of service it renders. With the role of integration platforms expanding, it has become an integral part of the enterprise architecture. The emergence of initiatives in social media, mobile, analytics and cloud – all of which involve distributed data sources—means that key concerns now revolve around the extensibility and interoperability of the integration platform.
"EAI is all about getting disparate islands of systems to work together using middleware for connectivity and data integration purposes," says Megha Kumar, Research Manager, Software, IDC MEA. "There is a lot of work around understanding the business process and metrics across each department. EAI projects require extremely specialised skills, and in a market that is heavily challenged around skills, this is difficult. Information accountability and standardisation are also needed, as is a centralised person who understands the overall business, who is able to streamline it."
EAI projects offer promise on several levels, namely the ability to make real time decisions based on market shifts, and tackle reputation management issues and supply chain disruptions – all from a single interface. This agility also allows for swift prediction and reporting of exceptional cases. In addition, application and support teams could be merged, which could reduce operational expenses. Business processes could be smoothed, by combining the information and functionality of several applications into a single interface.
Faisal Husain, Founder and CEO, Synechron, sees the benefit of having free-flowing information across internal and external systems. "Enterprise applications enable the flow of information between separate software programs within a company, as well as from outside the company's own computer systems," he says. "This can consolidate data collection efforts, eliminating the redundancies of having each application collect and store data for its own purposes."
The adoption of an ESB (Enterprise Service Bus) approach could allow for better standardisation and security, and could bring a more scalable system. This in turn could lead to a more service-oriented architecture, which allows for improved scalability and interoperability of systems with less of a risk of compromising on performance.
However, Glen Ogden, Regional Sales Director, Middle East, A10 Networks, is conscious of accountability issues that could arise if problems occur, "If I have a problem with one part of an application that affects the other application, will the other vendor support me or will I be bounced back and forth between vendors with not one person taking responsibility?" he says. "What new hardware components will I require to deliver this? Will an Application Delivery Controller (ADC) be required? Unfortunately, there are so many questions a CIO needs to ask, it can be a daunting prospect."
Mobile and Software-as-a-Service applications can present challenges around integration, as it is a given that data needs to run seamlessly between a cloud and on-premise system, and security must be maintained. In addition, scalability requirements will have an impact, so the challenge is to integrate through a flexible and secure integration model. It may be beneficial for SIs to standardise on tools, rather than fitting tools around standards.
Ogden is mindful of challenging processes that come with SaaS application integration, "It may be necessary for the internal team to skill themselves up on the API framework or work with a Software Development Kit that accompanies the SAAS," he says. "With personal computer or laptop testing this can be scripted making the process quick and easy to repeat many times; however with handsets, this can be a painstaking process with engineers forced to go through all permutations of an application on multiple handsets until they are comfortable of the end user experience."
Husain is wary of the specifications that SaaS brings with it "You still need to connect the software to your other existing applications," he says. "As a result when businesses share data with a SaaS provider, they're interacting with the application and not a data warehouse. With the implementation of Saas and mobile, your internal standards will have to be standardised according to what the external software provides."
As with any project, an EAI one requires prior planning in terms of security issues. Security challenges multiply when two applications are merged or integrated, and often cause long term problems. Critical sources including customer, product and financial data can all be accessed during the integration, and so SIs face a challenge in identifying the level of access that target applications need from master source systems, and the subset of information that is applicable for each system or application to be able to read or modify.
Debashis Chatterjee, President, Technology Solutions, Cognizant, values the importance of regular security monitoring and centralised actions, "With many businesses taking to the cloud on their own, centralising security policies for such initiatives and ensuring implementation by the system integrator/SaaS provider becomes very important," he says. "In classic B2B transactions such as EDI and managed file transfer, enterprises need to be constantly monitored to ensure that communications with trading partners are conducted securely and are not subject to breaches. An increased use of mobile, cloud solutions and API-based integration to SAAS platforms poses new challenges for managing and securing these services, while still meeting delivery SLAs, performance, scalability, and so on. Complex and wide-ranging services that include cloud or SaaS platforms and external partner services require securing and efficiently managing such critical services and often, addressing compliance and risk requirements as well. In this context, CIOs need to ensure that applications are available on cloud and that all transactions are conducted securely. Enterprises should not be exposed to attacks such as DOS (denial of service), which could pull down the business."
Individual applications may be subject to security issues – however the key problem is what new security issues are being introduced when they are brought together. These are called emergent properties because in isolation they don't exist, only when the two combine do they present themselves. Unfortunately, these issues can be difficult to see and may only become noticeable over time or when a security breach occurs.
With any integration comes the hurdle of justifying investment at board level, which can leave CIOs hamstrung. CIOs and Systems Integrators should be keen to mention that an EAI can eliminate the cost of application development, and that OPEX can be reduced in the long term, and can improve user experience, which in itself will lead to greater demand and higher revenues.
Chatterjee is all too aware of the role of EAI projects play in terms of business-IT alignment, "While traditionally these investments were thought to be a cost centre, CIOs are today linking the cost of investment to revenue increases, decrease in lead time on various business processes, elimination of waste and lost revenues," he says.
Husain realises the importance of cloud in terms of EAI, "Cloud computing solutions are being adopted at an accelerating rate, meaning that your organisation will be forced to cope with ever-increasing integration complexity," he says. "One needs to work with more applications than ever before, and many of these solutions will be delivered as the SaaS model."
Streamlining a business and pursuing a service-oriented architecture could be beneficial, especially in terms of cost. Investments in SOA or ESB can facilitate some data migrations which can be consumed by other applications.