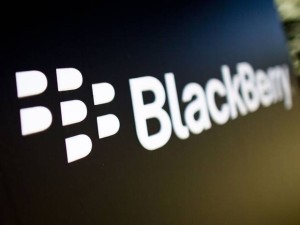 BlackBerry's latest financial results, which were announced mid-December, show that the company has a lot to do before it gets back to any level of solid footing.
Revenue in the September to November quarter was $1.2 billion, down 56 percent on the same quarter of 2012. The company recorded a net loss of $4.4 billion against a net profit of $9 million in the year-earlier quarter.
The figures represent a turbulent year for the company, which once ruled the mobile messaging market. The company's new BlackBerry 10 operating system received a cool response from consumer and enterprise users, who are increasingly turning to smartphones based on Apple's iOS and Google's Android operating system. 
Later in the year, BlackBerry's board said it was talking with several companies regarding an acquisition of the company. Those talks ended in November when the board said it had decided to take a $1 billion loan from a consortium of companies led by Canada's Fairfax Financial Holdings and delist its stock.
Chen, former CEO of Sybase, was named to head the company at the same time.
 Cautious optimism
Despite the doom and gloom, however, BlackBerry hopes to begin 2014 on a positive note.
"Going forward, we have a reasonable plan to invest, a clean balance sheet and we're strong in cash. We're no longer worrying about whether we are going to be around," Chen said after the earnings call.
His words echo a blog post that he wrote shortly after his appointment, when he said that BlackBerry has "significant financial strength for the long haul", and that the vendor would leverage its BlackBerry Enterprise Service 10 mobility management platform, as well as a new device strategy focused on enterprise users.
"We are also leveraging our tremendous assets, including BlackBerry Messenger, our network and QNX," the BlackBerry kernel behind the BlackBerry 10 OS used in the Z10 and other devices, he said.
In mid-November, BlackBerry also released the latest BlackBerry 10.2.1 operating system to developers to help them make Android apps as "compatible as possible" with BlackBerry devices. Blackberry hoped that developers would repackage their Android apps to submit to BlackBerry World for sales.
The new 10.2.1 release will be available to the public sometime in 2014, a spokeswoman told Computerworld in December.
A major criticism of the BlackBerry OS has been a shortage of apps that will run on BlackBerry devices, especially when compared to Android apps, which number more than 1 billion in the Google Play store. By comparison, BlackBerry World has more than 130,000 apps, a BlackBerry spokeswoman said last month, about the same amount reported by BlackBerry in late September.
Some IT managers believe Android support is critical to BlackBerry's future success. "BlackBerry should make a bigger push to accept Android apps, since right now you have to essentially side-load them and compatibility issues abound," said Andrew Shattuck, a senior technical support analyst at Rocky Mountain Human Services in Denver.
Blackberry "has to plan to compete in a two-sided market," comprised of Android and iOS, Shattuck said. "It's their only direction." As smartphones get faster processors, Shattuck said HTML 5 and Java Script developers will surely build more cross-platform apps that can work with BlackBerry and other operating systems.
BlackBerry, in the latter part of 2013, fell to fourth place in smartphone shipments, trailing behind third-place Windows Phone, each with less than 5 percent of the market, according to IDC and other analysts. Android dominates smartphone shipments globally, with Apple's iOS in second.
Rocky Mountain recently decided to deploy 300 Z10s to its work force by the end of January, and will support them with the BES 10 management platform. Shattuck said a major incentive to sticking with BlackBerry, despite recommendations to seek alternatives, is that BES 10 will also manage iOS and Android devices. Atop of BES 10, Rocky Mountain will use Citrix Receiver software to allow Z10 users to access sensitive patient records directly on their smartphones, with the data kept securely behind the corporate firewall.
Rocky Mountain serves 7,500 people with brain injuries and other cognitive impairments and is required to be HIPAA-compliant, meaning users and IT managers must take a number of security steps, including frequent password refreshes. Shattuck said the BlackBerry Balance feature on the Z10 will allow workers to keep all their work-related data partitioned from personal data.
Because of the BES 10 support for Android and iOS, Shattuck said there's further inducement to stay with BlackBerry. "If BlackBerry were to go under or have financial difficulties and we couldn't use their handsets, we could still use the phone infrastructure to access other phone models," he said.
"That being said, people have really had negative predictions about BlackBerry for a long time, but when it comes to a corporate phone, there's more to it than getting the latest and greatest device. We're interested in a bug-free phone. Our organization has been long committed to BlackBerry," Shattuck said.
Despite a Gartner recommendation made to enterprises in September to consider alternatives to BlackBerry within six months, some analysts have been more moderate.
"We see little risk of BlackBerry simply closing its doors and leaving customers in the lurch," said Jack Gold, an analyst at J. Gold Associates, in a report issued last month. "We evaluate the overall risk of working with BlackBerry as low, and companies should feel comfortable in doing so."
 The Foxconn deal
Meanwhile, BlackBerry is turning to Foxconn, the world's largest contract manufacturer of electronics, to jointly develop and produce some models of handset, the two companies said the day of BlackBerry's latest earnings call.
Working jointly with Foxconn, which also manufactures devices for Apple and Samsung, the partnership will begin with joint development of a handset for the Indonesian market, said Chen. Indonesia is one of BlackBerry's most important markets.
The phone will be produced at a new factory that Foxconn is building in Indonesia and is expected to be available in the country in March or April 2014, said Chen.
"I've already held one in my hand that runs our BB10 software," he explained, referring to the company's latest operating system, BlackBerry 10.
But going forward, Chen said he wants to shift more design and development work to Foxconn, especially for handsets aimed at developing markets.
"We're taking advantage of their efficiencies, their parts, their ability with logistics," he said. "Over time, I'd love them to design more handsets for us and I'd just do some really cool, high-end devices."