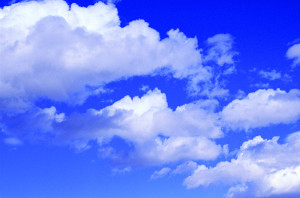 Cloud and Big Data are two topics that have been shrouded in confusion over the past 12 months. Quite apart from the never-ending hyperbole surrounding the two mega-trends, their reputations have taken something of a battering over the past year.
Cloud's credentials as a genuine enterprise enabler were sullied in the wake of the Edward Snowden revelations that the United States National Security Agency had access to huge amounts of data stored online. Meanwhile, enterprises have grown weary of Big Data before it has even caught on, simply down to confused marketing messages from various vendors.
However, at its 'Innovation for a Better World' event at the Hospital Club in London, United Kingdom, last month, SAP sought to cut through the confusion surrounding both trends. Made up of a short series of roundtables, the event featured end-user speakers from companies that had gleaned real business value out of SAP's next-generation solutions that leverage cloud and Big Data. Certainly, the vendor managed to make more of a case for these two trends than most have been able to in recent years, but perhaps, SAP opined, this was because many people were thinking about cloud and Big Data in the wrong way.
 Coming to terms with cloud
As an example, many are championing cloud as a revolution―a way for IT to be out with the old and in with the new. But SAP's opinion of cloud in London was that cloud-enabled technologies should in no way replace existing infrastructures and systems. Instead, the vendor focused on the idea that cloud should be used to augment and improve business processes, rather than replace old ones.
"Certainly, cloud delivers cost advantages but the benefit comes with innovation and agilty. It's a fast-paced business world with constant change, so companies need to predict the future and adjust their businesses very quickly in response to the market. They also need the agility to allow line managers to change and adapt their processes as they need to," said Tim Minahan, Chief Marketing Officer, SAP Cloud.
Indeed, one of the biggest arguments for cloud revolves around cost―or the ability to turn CAPEX into OPEX. And while Minahan conceded that some companies could reduce their total cost of ownership by adopting cloud-based technologies, he argued that more value could be gleaned by combining cloud applications with existing infrastructures.
"We encourage customers not to look to the cloud just to adopt a new delivery model or pricing model, but really to adopt it as a platform for innovation," he said.
"Ultimately, the cloud not only becomes a way to enable new business processes but sometimes allows you to create entirely new business models. Companies like Netflix or iTunes have business models that would have been impossible without the cloud."
Later on, Minahan explained to CNME that there were plenty of other use cases for combining cloud-based technologies with existing infrastructures. For example, PepsiCo―a huge SAP shop end-to-end―recently adopted SuccessFactors, a cloud-based SAP application that enabled PepsiCo to much better manage talent through its core HR system. What's more, before the implementation, local PepsiCo offices around the world used different systems, but with the cloud-based talent management system, everything could be standardised across the company.
The business case for cloud computing seems well-founded, then, but security remains one of the biggest talking points when it comes to cloud. Minahan agreed that security is a major issue when dealing with cloud, explaining that it was up to vendors to ensure the safety―and privacy―of their customers' data. However, he was quick to point out that, given the investment SAP puts into cloud security, the vendor could probably offer greater security than many business might be able to provide themselves.
"As a cloud provider, you really need to truly provide superior security. In fact, a lot of customers, particularly as your talk about your SMBs, realise and recognise that they can't, on their own, provide the same level of security that a cloud provider can. They don't have the scale, they don't have the investment or the complete focus on that―even when it comes to large and mid-sized businesses. Their focus is on the business, not on the infrastructure," he said.
Beating the Big Data blues
With cloud being a relatively proven technology, it was always going to be easy for any vendor to make a compelling case for its new, cloud-based solutions. Making a compelling case for a Big Data-based technology, however, is much more difficult, simply because Big Data has been termed, in recent months, as one of the most over-hyped technological trends of the past few years.
Despite this, SAP was at pains to explain that, with its HANA platform, real-world applications for Big Data were being put to use by its customers.
"Big Data means substantially more than just the volume, the velocity or the variety of data; it's really what services you can put on top of that," explained Irfan Khan, Senior Vice President and General Manager, SAP Big Data.
"SAP's real intrinsic value to Big Data is that we have a substantial footprint in terms of the applications. Many of them are traditional business apps like ERP, but with the new generation of business apps that are being created, we are looking to infuse the concept of Big Data directly inside of those applications."
Thanks to a growing list of enterprise applications that leverage the HANA platform, Khan said that more SAP customers than ever were now able to use Big Data to glean customer loyalty and business value. Perhaps the most impressive use case, however, came from Dr Tim Conrad, Professor, Proteome-based Cancer Diagnostics, Freie University Berlin, who explained that he had been able to accelerate the rate of his research into disease thanks to the HANA platform.
"HANA changed the game for us," he said. "Without this new technology, we were spending the same amount of time processing information, but it was much less data. If you wanted to do what we do now, it would take us three hours compared to five minutes."