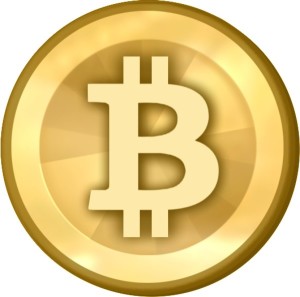 Bitcoin: What is it, really? A digital currency? An investment? An Xbox game? For many people, it's not clear, but that hasn't stopped venture capitalists from going gaga over it.
Since earlier this year, start-ups dealing in the technology known as Bitcoin have grabbed millions of dollars from some very prominent Silicon Valley VC firms. The amount totals at least some $50 million, all for a technology that could be gone, or pushed deep underground, if financial regulators decided to ban it.
Half of that $50 million went to Coinbase in December, in a major funding round led by Andreessen Horowitz. Coinbase acts as a Bitcoin bank of sorts, providing a suite of services including an exchange for buying and selling bitcoins, a payment processor, and a so-called wallet service for storing bitcoins.
Other start-ups attracting investor interest since May include BitPay, another payment processor that lets online merchants accept payment in bitcoins; Circle, which offers its own payment acceptance tools and an exchange; itBit, yet another marketplace for trading bitcoins; and BTC China, which has been described as the country's largest exchange but was recently forced to stop accepting deposits after banking regulators took action.
During one particularly manic period in late November, Bitcoin was trading on some exchanges for well over $1,000 – now it's down to about $625, according to CoinDesk, which measures its per-minute value based on various criteria.
Some bankers and regulators appear to be on the technology's side as well. In an early December report, Merrill Lynch said the technology could become "a major means of payment for e-commerce and may emerge as a serious competitor to traditional money transfer providers." And in Washington DC, federal officials in November offered cautionary support for the technology, partly for its potential to promote more efficient global commerce.
But BTC China's recent setback sent Bitcoin's value plunging, as other governments around the world have offered varying levels of support for it. In recent weeks, authorities in New Zealand, Denmark and the European Union have all issued warnings against the technology and have questioned its viability. Consumers are not protected through regulation when using virtual currencies as a means of payment and may be at risk of losing their money, the European Banking Authority said in a statement.
Given these concerns and the volatility, it could become harder for start-ups to raise money, and the investments are riskier, too, one expert said.
Earlier in the year, the feeling among some investors was that they had hit something big, "but hype alone isn't good enough anymore," said Mark Williams, a finance professor at Boston University who has been tracking Bitcoin. "The honeymoon is over."
In the venture capital world, timing is everything. Had China blocked BTC China's deposits two months earlier, "VC funding would have been more difficult to land," Williams said.
Increased regulation, oversight and restrictions are also fundamentally at odds with one of Bitcoin's primary purposes – to be a currency free of any central authority. And if the red tape makes it harder to get hold of Bitcoins, that could reduce the profit opportunities for startups. Consumers will be less likely to buy something with BitPay, for example, if they don't have any Bitcoins to buy it with.
Therefore, start-ups may now face more pressure to demonstrate to VC firms that their investments will pay off.