Reseller ME speaks to experts to identify the opportunities for value-added resellers in the Mobile Device Management (MDM) market and how they can help in easing the complexities that organisations face.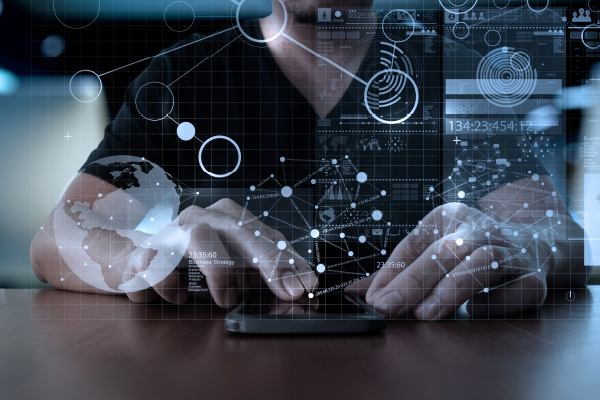 As mobile devices become ubiquitous, the way we work and play have transformed greatly. Most organisations now have to cater to their workforce, most of them millennials, restructuring the workplace. This means firms have to deploy robust Mobile Device Management (MDM) solutions to secure, monitor, integrate and manage the mobile devices in the workplace. MDM comes into play when enterprises are tasked with separating an employee's personal and work information from a single device without compromising it.
According to the GCC Mobile Markets research, smartphone penetration in the region is at 126 percent as compared to 71 percent in selected developed economies.
Khalid Khan, Mid-Market Director, Asia, Middle East and Africa, Avaya, says, "Regional organisations are increasingly moving towards mobility solutions, with the recognition that countries here have among the highest mobile penetration rates in the world. Increasingly, employees are using their mobile devices for business, compelling organisations to implement Bring-Your-Own-Device (BYOD) policies, to ensure ease and security of work.
He says, "We are also seeing here in the region that companies are increasingly using social media applications for business and require them to work seamlessly with existing solutions."
More employees are working away from their home offices and having this freedom is key when it comes to hiring, developing and retaining talent. Enterprise mobility is not a new concept in itself. However, the BYOD trend has driven organisations to pay more attention to enterprise mobility, explains Mathivanan V, Director, Product Management, ManageEngine.
"Many enterprises still struggle with leveraging enterprise mobility in the right way. Enterprise mobility solutions are not just about device security or management—they're more about enabling businesses to integrate and deliver new and innovative business solutions and services quickly. Regional organisations have slowly realised this and are starting to take steps in the right direction," he adds.
Serjios El-Hage, CEO, EMW ME, says the company is seeing government and semi-government organisations along with firms in the banking sector moving towards adopting BYOD and MDM solutions to enhance workplace productivity and leverage existing IT infrastructure investments.
He says, "We also see a huge potential within retail and education verticals but perhaps factors such as budget and implementation timelines are restricting them from adopting this technology."
The opportunity for the channel partners within the MDM space is around the value aspect. Resellers need to do the groundwork in understanding the solution thoroughly and being in a position to advise customers on how this technology can add to their overall business objectives.
Khan says, "Today, channel partners are asked to secure BYOD, build omnichannel solutions, and drive digital transformation of industries – be that education, healthcare or hospitality. Resellers who understand what drives their customers' business and give solid recommendations based on specific outcomes and, hence, acquiring better technical skills in this area would be key to unlocking value for the customer."
Resellers could also look at offering OPEX-based cloud services, designed to help organisations achieve their mobility objectives more cost-effectively. They can also take advantage of the increasing demand of cloud services and bundle multiple services to give the customer a comprehensive value offering.
"Localised apps further enhance value, with quick access to mobility solutions, and customised creative ways to engage with customers and colleagues in newer and easier ways," says Khan. "The channel needs to recognise this as a directional trend, and build the ability to source or create innovative apps that can help companies in their digital transformation. The experience and reputation that the channel partner has built will enhance their trustworthiness, and will lead to additional opportunity to plug-and-play business apps among a progressive customer base."
EMW is the mobility partner for AirWatch, an enterprise mobility management solutions provider; and what differentiates them according to El-Hage is that the company provides "exceptional local support, professional and consultancy services."
He says, "Any MDM deployment requires a good project management team to deploy the system successfully and train the employees so that they can use all the functions available. We ensure that our clients and their requirements are well taken care of."
Mathivanan says the mobility management market is comparatively new, which means that not many enterprises have realised the importance of a mobile management solution.
"This is a great opportunity for resellers," he says. "Currently, there's a lot of heterogeneity in the market with regards to mobile device platforms (Android, iOS and Windows). Each platform keeps adding new features, and this is another opportunity for resellers to help customers utilise these updates."
Also, as most enterprises lack expertise in this area, Mathivanan points out that resellers have a huge opportunity in additional services such as providing on-site deployment, training, all-around support, regional language support, and even solutions for bundling software suites.
"The reseller ecosystem is changing and realising the value of specialisation and advanced skills, training and certification. With a fast-changing environment, and with new disruptive trends in the industry, the reseller community cannot have enough training and support," says Khan.
El-Hage adds, "Once the organisation has decided to go ahead with adopting MDM solution, it is all about how precisely the systems integrator understands their existing IT infrastructure and deploys the solution. Post implementation, there is always a very good scope of business from additional licensing as more number of employees wish to enroll, support, support renewals, professional services and many more."
The mobile device market is constantly evolving, with new features added on regularly.
"Resellers should consider investing more in educating their staff with regards to MDM technology and products related to mobility management," Mathivanan adds. "Improving customer awareness for mobility management should be a priority for resellers, and can be easily done through events such as seminars and conferences."
Channel partners should ensure that they are grooming themselves to be the customer's trusted advisor. They should always keep themselves updated on the latest market developments and have in-depth knowledge of the solutions they are offering to end-users, in order to stay differentiated in the MDM space.