Evolving and expanding a network to meet ever-changing demands from consumers and business users is a challenge. Network optimisation services help customers to get the most out of their network investment, with the focus on network performance and end-user experience.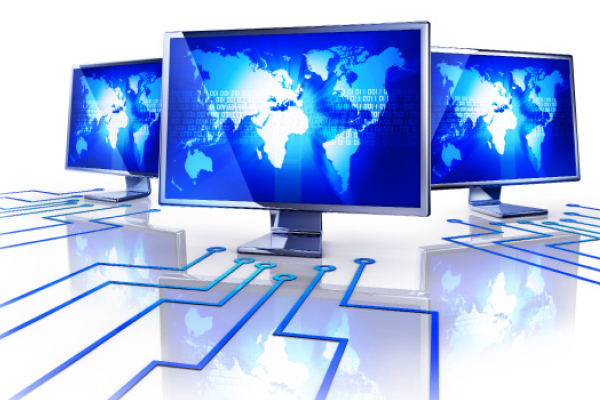 Although the benefits of effective network optimisation are applicable to a number of other IT processes and technologies, its significance is not diminished. Fast access to enterprise applications and data often mirrors the speed of employee productivity, with a fast network catalysing task completion. Reduced downtime plays an important part in this, with less interruptions being crucial, and ensuring morale is less likely to be impacted. All this plays a part in insuring bottom line is not affected.
Taj ElKhayat, Regional Vice President, Middle East and Africa, Riverbed Technology, views modern technology as a driver in the increased need for network optimisation. "In the last 2-3 years, Middle East organisations have been spending more on bandwidth and this is mainly due to the exponential growth in the volume of data and the fundamental change in traffic patterns," he says. "For both personal and professional reasons, the amount of video content being transmitted across corporate networks is on the rise. All of this has contributed to a greater need for bandwidth which has in turn called for larger bandwidth-related investments. And as increased bandwidth comes at a premium, it raises operational expenses by a significant margin. Optimising the network instead offers a far more practical and long-term solution to bandwidth needs."
Although a number of relatively new technologies have helped organisations make huge progress in reducing their CAPEX and increasing operational efficiency and employee productivity, they often cause underlying drawbacks in terms of network performance. While cloud allows companies to opt for a 'pay-as-you-go' model, and virtualisation can reduce expenditure on physical servers, underlying problems of complexity, low bandwidth and the rigidity of owned infrastructure can result. Add in the increased use of mobile devices within the workplace, and the demands on the enterprise network have significantly increased. Evolving and expanding a network to meet ever-changing demands from consumers and business users is a challenge.
Sridhar Iyengar, Vice President, Product Managemet, ManageEngine, feels that network performance has a powerful impact on a business' internal and external relations. "Today's businesses run on critical applications that consume a lot of network bandwidth," he says. "Increasing volumes of data strain the already over-stressed network within an organisation. Ignoring this can lead to non-availability or poor performance of business-critical applications and bad user experience, which will in turn lead to loss of revenue and customers. This makes it a business imperative and CIO focus area." He also believes that adding capacity to a network is advantageous, but only to an extent. "Improving IT and network infrastructure via additional capacity can only help to a point, beyond which one has to look at optimising the existing IT & network infrastructure," he says.
The variation in physical deployment location as well individual usage creates difficulties, according to Yarob Sakhnini, Regional Director, MEMA, Brocade. "Each application may be deployed across different sites and servers with different internal and external users and each one may have different technical demands, complexities and levels of priority," he says. "However, all are subject to having the right connectivity within the organisation's IT ecosystem."
Sakhnini is also mindful of the need to ensure that applications do not operate in isolation, and are powered by high network quality. "No application is an island," he says. "To provide the services, processes or information they are designed to deliver, the network must provide the bandwidth and availability needed." He believes that innate difficulties render the process to be needlessly complicated and time-consuming. "Unfortunately, providing this level of support can become an arduous task. The inherent complexity of legacy networks, combined with the complexity of the enterprises' IT ecosystem often makes it a manual, resource intensive and error-prone process."
With increased strains on modern networks, many organisations could consider the easiest option to be cutting down on traffic that comes from certain sources. ElKhayat is particularly conscious of the way in which organisations handle the traffic that is generated from employees' personal use. "One of the main challenges is that sluggish network performance is not only technology related but also a consequence of employees leveraging the network for non-work related functions," he says. ElKhayat feels that a tough stance could serve to alienate employees in this regard. "While outright blocking of websites can be carried out with ease, few businesses adopt such a hardline approach. For reasons that could be anything from the employees' need to access social media and bandwidth hungry platforms for business purposes, to simply enhancing employee satisfaction, organisations are better off controlling rather than blocking access."
He also thinks the creation of traffic hierarchy could be the key to solving this issue. "Network monitoring and management tools enable organisations to exert granular control which can help them make their policies more 'employee friendly' while still ensuring that employee behaviour has little or no impact on traffic that is essential to the business," ElKhayat says. "This could mean prioritising certain traffic and restricting the amount of bandwidth dedicated to certain websites and applications."
Sakhnini agrees that certain applications need to be prioritised when it comes to optimising a network. "With more applications being developed and deployed all the time, the management of frequent updates, upgrades and security patches can become a never-ending challenge," he says. "The IT department's ability to keep priority software platforms – such as ERP, CRM, finance and accounting – available and responsive, directly impacts the enterprise."
ElKhayat believes that insights into the network are the key to its optimisation. "Leveraging the right visibility tools is necessary to give organisations the clarity they need in identifying bottlenecks," he says. "These tools must focus on the intersection of applications, servers, networks, and storage, to deliver a single, unified view of performance through hybrid enterprise environments. Network monitoring tools will identify the volume and timing of data across the WAN and, if application-aware, may identify the nature of the traffic. However, these tools themselves will not reduce the volume of traffic, but allow for 'intelligent prioritisation of the traffic' and, in some cases, allow certain traffic to be blocked. Organisations should ideally have solutions for both network monitoring as well as a WAN optimisation."