For any enterprise, reducing operational IT expenditures while increasing security and software capabilities is a top priority. With advantages such as cost-savings and ease of use, open source solutions continue to pick up steam across multiple organisations around the world.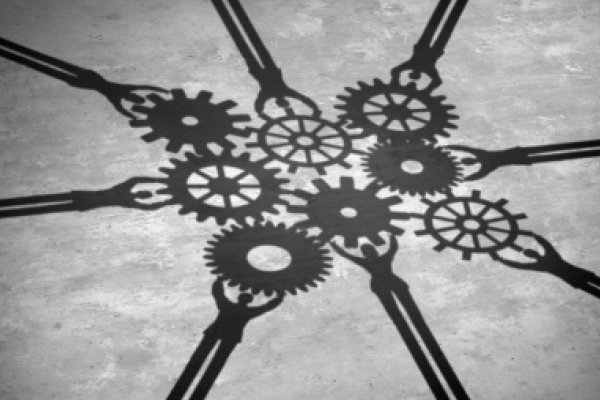 According to research by Black Duck Software, more than 78 percent of global companies are using open source solutions. Tech giants like Google, Facebook and Microsoft have been adopting a more open source-oriented approach, which has been evident in their latest software releases.
Open source solutions can be modified to fit the specific needs of various companies, a characteristic that is often not possible with proprietary software.
"In the open source world, there is 'collaborative innovation' where ideas and inventions are shared," says Lee Miles, General Manager, Middle East, Africa and Turkey, Red Hat. "Technologies built this way offer transparency, accountability, and participation from citizens, and are particularly appealing to various organisations. Open source software has really driven a major element which the business community is benefiting from – the democratisation of software. This means that anybody can contribute to an open source project. Also, as proprietary software vendors tend to have a limited resource pool with a set number of developers, many years of experience have shown that the open source model can deliver superior technology faster, and end products that suit users better."
According to Massimo Capoccia, SVP, Product Management and Development, Infor, functionalities of proprietary software do not need to differ from OSS per se. "However, the big difference is that OSS software is backed up by a big community of developers who can innovate much faster. The innovation, openness, and the fact that it is unbound to any commercial agenda allows OSS engineers to develop at a quicker pace than engineers inside an enterprise."
As the popularity of open source technologies grows, so have the misconceptions around it. Fallacies surrounding OSS range from security concerns to quality and availability issues.
"First, enterprises assume they can simply move to open source without changing their own internal operating model," explains Deepak Narain, Senior Manager, Systems Engineering MENA, VMware. "As an IT vendor, we constantly run into customers who're trying to replace their commercial software with open source, without thinking about its possible implications for their organisation and internal processes.  If you treat open source as you treat vendor supported software, you're not only leaving yourself open to a number of unknowns, but you're also missing out on the whole OSS value proposition. It is imperative that organisations get senior executives' buy-in to champion changes to their internal governance, audit and operating processes to deal with this new horse in their stable."
Narain further notes that organisations need to research and build up a body of processes to deal with the same issues in the OSS world.
The quality and security of software are often deemed as the biggest issues regarding open source. Since the technology allows users to modify the source code of open source software, it tends to create a notion that it is unsafe to use. However, Miles emphasises that over time that view of OSS has changed. "There was a time when people would worry about security or the effectiveness of open source software," he explains. "That question never comes up anymore. By providing customers with the source code, open source companies actually provide them with two key advantages that proprietary vendors cannot. By having access to the source code, you are able to verify all of the claims, be it around security or any other feature. With proprietary software, there is no way to verify these claims."
Miles further clarifies that with open source software, users can also have the ability to adapt technology to suit their businesses. "This aspect has helped the National Security Agency of the United States' Department of Defence to decide to use Linux as the platform for their security environment," he says. "They saw the ability to effectively define their own architecture, and then work with other market forces to develop this component as critical. Also, in true open source style, they decided to provide this security infrastructure to the world as part of the operating system, and element we now know as security enhanced (or SE) Linux."
Although the technology is now more widely accepted, cases of security dilemmas and even legal disputes tend to arise from time to time. That is why it may be ideal for enterprises adopting open source solutions to create an OSS board to stipulate licensing rules. "Developers should validate the licensed methodology with legal before starting developing, and any development should include a validation phase of the code at the end of the project," emphasises Capoccia. "In addition, the OSS board should publish approved licences and rules on how to incorporate the OSS software in their codes."
More and more large companies are utilising both OSS and proprietary software to tap into open source's diverse, creative, cooperative community of developers and users.
"For an organisation to be more successful, they must be 'open to open', but they shouldn't be 'closed to closed'," says Narian. "Of course, the most important thing is knowing what fits your organisation's needs and choosing the platform that best enables business agility.  When faced with multiple options on both open and closed solutions, businesses need to look at their own competitive landscape, their business priorities and their own strengths and weaknesses before deciding."
According to Narian, an organisation may seek a competitive edge via a highly differentiated solution on a customised OSS platform.  But it first needs to evaluate whether they have the capabilities in-house to do this. If they have to ramp up an internal team or go outside to an OSS partner, it may cause them both time and money. "Even more importantly, they need to evaluate whether they are comfortable with the operational risks of running a bespoke solution. If the market follows a set of robust standards, the OSS is mature enough and has a vibrant community or vendor support, this may well be an ideal scenario. However, this is a question that needs to be asked and answered as part of the governance model, not as an afterthought or post-mortem."
Capoccia complements this statement, explaining that there is always a mix of OSS and proprietary software in a commercial solution. "Ideally, functionalities that have been commoditised are covered by the OSS part and the value-add, IP and functionality sit in the proprietary piece," he says. "For example, for a service that calculates complex pricing for e-commerce, database drivers, user interfaces libraries or a PDF converter could be the OSS while the algorithms that calculate the pricing would be proprietary to the software."
Meanwhile, Miles highlights that having both OSS and propriety solutions is not entirely expected of an organisation and may vary on their preferences. "It really comes down to customer choice," he opines. "But when deciding the mix between proprietary and open source solutions, companies need to consider balancing the cost of delivering what they want against the speed with which they have to deliver it. I believe there will always be a place for both OSS and proprietary software. There is some good quality software but what we've seen is that customers who have standardised on Enterprise Linux will want to utilise that with their other environments."
Undoubtedly, open source is prevalent and transformational. Beyond the benefits it can bring to enterprises, it can also foster good collaboration between different organisations utilising this technology.
"Because adopting OSS accelerates the development of commercial software, enterprises can deliver it faster to the market," says Capoccia. "This can potentially make enterprises that use OSS faster and more competitive in contrast to enterprises that build entirely proprietary software. Sometimes OSS initiatives can bring commercial enterprises together, even when they are competitors, as they also share the same challenges. They join forces to develop a certain solution and then offer it to the developer community as an OSS component."
Miles agrees with this, saying OSS can even spark greater collaboration and bring some of the world's largest companies together. "If you look at some technology companies today that is making a difference in the world like Google, Facebook and Microsoft, they are becoming much larger contributors to open source communities and working together in a collaborative model," he says. "Open source, is, in fact driving change and fostering partnerships."
Open source is continuously picking up steam and shows no signs of slowing down. It is being utilised by organisations everywhere be it private or public to enhance their respective digital experience offerings.
"From the customer's point of view, in recent years, the general trend has been to do more with less," says Miles. "This means that while IT budgets see little or no increase, enterprises still turn to their IT departments to help streamline processes and increase productivity. At a time when IT budgets aren't growing sufficiently to keep up with growing IT demands, such cost savings are essential."
Capoccia agrees, saying OSS will continue to grow and overtake proprietary software. "Believe it or not, there is still a lot of (legacy) proprietary software in commercial enterprises," he says. "Developers would like to adopt more OSS but are blocked by traditional managers who do not trust OSS and want to build everything. A new generation of software manager is forthcoming, taking for granted the adoption and empowering developers to use OSS in their daily job. With the right adoption rules, OSS will continue to grow and kick out proprietary dormant software. The growth is happening everywhere including in the Middle East region too."