Osama AlHaj-Issa, Regional Channel Sales Director, Middle East and Turkey, Aruba, a Hewlett Packard Enterprise company, on the integration and channel benefits of the new partner programme.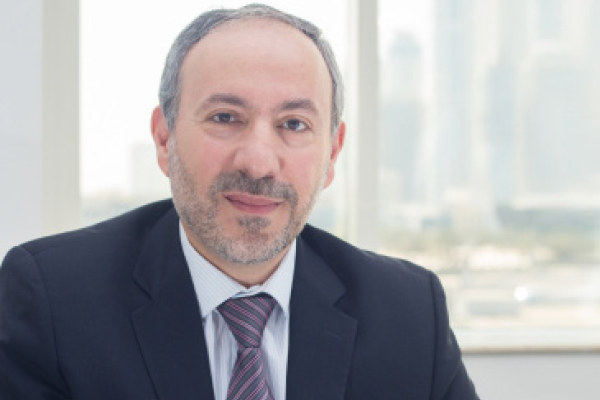 Over a year ago, HP acquired Aruba Networks in a $3 billion merger deal, fortifying the firm's networking and mobility business. In the last 12 months, the combined company has been busy looking into integrating processes, people and programmes.
This month the new HPE Aruba Partner Ready for Networking programme goes live, where it has retained the best aspects of its legacy offerings – Aruba PartnerEdge and HPE Partner Ready programmes.
Osama AlHaj-Issa, Regional Channel Sales Director, Middle East and Turkey, Aruba, a Hewlett Packard Enterprise company, says, "A year ago we promised to have the integrated programme ready for our partners by FY 17, which begins in November for us. True to our word, we have presented the best possible offering for our partners."
The strategy was simple; he says – to bring the best of both worlds.
"It was also quite a tedious task as we had to combine systems, processes, people and tools. Partners came from different backgrounds with varied levels of training and certifications. Keeping in line with the strategy, we brought together the best of both programmes."
The main pillars of the new programme were around profitability and simplicity.
"We wanted to make it easy for partners to understand and work with the company. The fact that we are gaining some of the strongest partners in the market and their loyalty to work with us is personally rewarding.
"Partners too are assured of our commitment to them and growing the business. Growth is the biggest reward for channel partners from HPE Aruba."
This is important says AlHaj-Issa, especially in a business environment where companies are either shrinking or not growing their channel base.
Besides that, partners can take advantage of the different benefits such as discounts and rewards related to each level, certification, deal registration, competency and service.
Partners came from both Aruba Networks and HPE Networking background with significant investments made in the past such as certifying their workforce, achieving their levels and the revenue required. When the programmes were integrated, one of the key aspects the company ensured was maintaining tier integrity. Each partner was given a notification by the company that by end of August, if they achieved any level on either of the two programmes, they could retain it for another four years.
Partners who sign up with the company start out in the Business Partner stage and then have opportunities to grow into Silver, Gold and Platinum levels.
"Today any partner from either side who has achieved Silver or Gold or Platinum levels will continue into FY 17 in the same tier. This also comes with rewards that are applicable to each level."
Each partner will have a year until the end of August 2017, to accomplish the requirements of the new programme and sustain the levels they have attained into FY 2018. Partners can upgrade to the next level by achieving the requirements on the revenue and certification aspects.
In the past, if one had to achieve the Platinum level, then it was mandatory for the partner to be in the Gold level across different business units such as servers, storage, services and networking. With the new combined programme, networking is now treated separately.
"This means partners can attain the Platinum level by achieving the requirements for networking only. One of the requirements is based around revenue and this differs as per market size and potential.
"The second requirement is around certifications. Any partner at the Platinum or Gold levels need to achieve two basic certifications – wireless LAN and switching," he adds.
Apart from wireless LAN and switching, which constitutes the mobility foundation, there are certain other competencies that partners need to have such as being proficient in new technologies.
At the Platinum level, partners also need to achieve ClearPass certification, a solution within the company's security portfolio; and mobility engagement certification.
AlHaj-Issa says, "Customers have welcomed these new technologies and they have been massively deployed in the recent times. These are innovative technologies, which are adding value to the infrastructure."
Competencies and services are also part of the Partner Ready for Networking programme.
"Services is a sub programme within the overall one. This is for partners who want to sell their own products and services. They can buy the services and have the opportunity to rebrand it as their own and add value on top of it such as offering faster response time and resident engineers."
However, partners also need to meet certain requirements here so that they can offer the right level of services.
"Services is recurring and therefore a good business. This is controlled by the partner, as to how much value they can add and the pricing structure that can be offered," he explains.
The company's core focus along with enterprise is also on the SMB segment.
"The new programme also impacts our SMB partners. The channel value is more on SMB than on the non-SMB customers. Majority of our time goes in SMB because of the nature of the segment – it is more detailed, complex and requires more attention and investments."
The company is investing more in terms of resources, marketing funds and carrying out enablement sessions with its value-added distributors so that they are equipped to cater to the SMB market.
"SMB is a central focus for us and is a strategic go-to-market approach that we emphasise on heavily," he adds.
According to AlHaj-Issa, SMB partners can be one of the two types –  a Business Partner or a reseller who doesn't have any contracts with the vendor.
"And we have ways to work with both. Business Partners are the ones who usually don't invest heavily and need support from our value-added distributors.
"We also have continuous and specific offers for non-Business Partners, which they can buy at attractive prices."
The company has special programmes for SMB partners within Partner Ready for Networking programme.
As we are entering into the new year, what can the market expect from HPE Aruba in FY 2017?
"It will be a full-speed year for the company," says AlHaj-Issa. "I believe we will grow faster, gain more market share and meet our strategic objective globally – to be the number one in both wireless LAN and switching along with adjacent markets. We will continue driving our strategy, which is around mobility and mobility-first."
On the channel front, the company hopes to have a sustainable SMB engine in the coming year.
"We like to see the channel fully deploying the Partner Ready for Networking programme. We only want to see partners upgrading levels and not losing one.
"We also need to have a SMB engine that keeps selling and growing without having direct engagement from us. We need these SMB channels to be self-sufficient with the help of our value-added distributors. We are doing the right investments in achieving this," he adds.