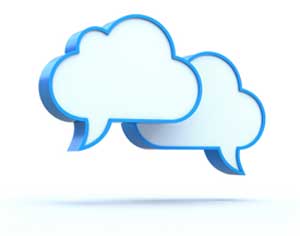 It is undeniable that cloud computing is taking hold in the region. Though every enterprise might not yet be connected, it is only a matter of time before businesses jump in or get left out. Of course, one cannot leap into the cloud, the move takes premeditated planning and often, external support. We ask regional experts, as everyone moves onward and upward, how will traditional systems integration and IT consulting be affected?
According to Gartner, worldwide spending on cloud services will grow 17.7 percent through 2016, with the MENA region expected to grow even more rapidly at an estimated 20.2 percent. The accelerated growth of cloud computing in the Middle East may be attributed to a late adoption on the part of businesses and enterprises in the region. Trends such as workforce mobility and Bring Your Own Device are pushing the move into the cloud further and faster as well.
Whatever the cause, it is clear that businesses in the Middle East are ready to move storage, data and other infrastructure in to public, private or hybrid cloud solutions. "The cloud systems allow for lower total cost of ownership, greater flexibility, increased accessibility and faster deployment of applications and help user focus on their core business instead of being impeded by IT obstacles—among other benefits," says Mathew Boice, Vice President EMEA, Ellucian.
This rapid growth in cloud adoption will undoubtedly change the role of Systems Integration specialists in the region. Companies that are looking to adopt cloud solutions will rely on Software-as-a-Service and thus, SI specialists need to take a fresh look at their services. Companies will need long-term consultancy and maintenance. SI specialists will need to upgrade their skills to implement and maintain integrated systems.
"Traditional or conventional system integration loses its potential dramatically when a company transitions to cloud-based systems," warns Latik Gupta, Head, Jumbo Enterprise, "In addition, cloud services render the consultancy's role as redundant, since it can be centrally managed by the service provider." The threat of redundancy may have SI specialists shaking in their shoes wondering if this is the bell tolling for their careers.
Far from the end times, SI specialists and integration consultants simply need to develop their roles alongside changing trends. "System Integrators can offer a number of services in relation to the implementation of a cloud system," says Gupta, "including the establishment of secure connectivity to the cloud, as well as setting up a favourable environment for the client to interact with cloud-based services." SI specialists can take their role even further by providing support for data migration from traditional systems to cloud solutions as well as provide long-term managed services for enterprises utilising the cloud.
Venkat Raghavan, General Manager, Al-Futtaim Technologies agrees that there is still plenty for SI experts and IT consultants to take on when it comes to cloud technologies. "In my opinion the vast cloud ecosystem of numerous cloud services including SaaS, PaaS and IaaS can manifest as opportunities for consultants," says Ragavan, "No doubt these categories form the backbone of the cloud universe. With the expansion of these cloud services, enterprise buyers are steadily realising that they need help, not only from pure technology providers, but also from IT consultants and Systems Integration specialists."
Indeed, the leap into the cloud can be seen as an opportunity for IT consultants and System Integrator specialists if they simply re-vamp how they provide their services and what services they provide. Particularly in the data migration and system integration stages of a move to the cloud, many businesses find themselves ill-equipped to take on the task alone. The cloud service filled world will still be in need of intermediaries to facilitate and manage change, particularly as cloud services will undoubtedly continue to change and evolve.
"When implementing cloud-based solutions, System Integrators need to ensure a smooth transition from legacy hardware to virtual network," says Boice, "Enterprises have the opportunity to leverage both wired and virtual technology to create a multi-structure network. Creating this means that cloud solutions need to be deployed as part of the existing network and should cause as few interruptions as possible in the implementation process." IT consultants and SI experts should turn their focus to the facilitation of these moments to ensure minimal downtime for their clients.
Today's savvy SI specialists may need to turn away from hardware sales and focus on Integration-as-a-service to stay current. "System Integrators these days make most of their profits from integration services and not off hardware margins," says Raghavan, "Although the cloud may eliminate or curtail the sale of hardware, it does still require integration chores, as well as training support and maintenance – all of which can be translated into profitable revenue streams." In short, the leap into the cloud will simply mean a shift in focus for consultants.
The opportunities for SIs and IT consultants are many, if they chose to embrace cloud technologies. Moving forward from simply providing integration and management services, SIs and consultants may consider providing cloud services themselves. "System integrators can offer vertical services on the cloud, such as mail and database services," advises Gupta.
Furthermore, SIs can focus their attention on becoming Cloud Service Brokers for cloud services offered by established application providers. Applications provided by SalesForce, MS Office 365 and WebEx are in high demand and often need facilitation when it comes to their implementation in enterprises and medium-sized businesses.
SIs can also provide support for enterprises looking to implement Security-as-a-Service products, elastic clouds or virtual desktop infrastructures. Raghavan sees a number of opportunities for consultants. "Those are a few examples of emerging technologies that are delivered via the cloud and that could prove to be very channel friendly if managed and delivered properly," says Raghavan, "SIs can explore those new technologies and others to find a ground floor opportunity that they can turn into new revenue streams."
In short, System Integrator specialists and IT consultants must pay attention, but won't need to search for new careers. "System Integrators should be focusing on support and maintenance as long-term revenue opportunity is in being able to upsell and offer value-added services to the initial investment," says Boice. As long as SIs and IT consultants can view their roles as facilitators in a new light, there is no reason to panic.