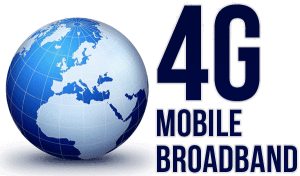 Expectations for premium quality Mobile Broadband services are on the rise as people increasingly rely on smartphones, applications, video content, cloud-based services and connectivity anywhere, anytime. Consumers have come to expect a consistent, high quality and seamless Mobile Broadband experience wherever they are.
Therefore, providing the right customer experience has become a top priority for operators. Successful operators will understand the evolving end user expectations and deliver the experience accordingly. They also adapt quickly to changes in user behaviour as well as the smartphone ecosystem.
Ericsson Consumer Lab's Global Network Performance Study 2013 reveals insights about what drives customer behaviour and expectations on Mobile Broadband, and what users consider as important aspects to their satisfaction with the provided services.
Here are some of the findings:
• Only about 50 percent of the users are satisfied with the quality of service provided by their operators. Although users admit that sometimes apps or devices contribute to their dissatisfaction, they still mainly blame the network.
• Satisfied users are strongly loyal to their operators and are even willing to actively promote the service to others. However, the other 50 percent of users are unsatisfied with a high likeliness of churn.
• Users are willing to use more and pay more if operators provide the expected experience.
• Network Performance is the number one loyalty driver, followed by Value for Money. Price as a driver is only ranked fourth.
The good thing is that users are providing clues to where they expect operators to focus their strategies, processes and investments in order to deliver the expected experience. As the environment of devices and new applications is changing, the end user's expectations are changing too, making it a 'moving' target. A 'typical' user doesn't exist anymore; users have different needs and different expectations depending on what apps they are using and where they use them. This new reality presents a challenge for operators as well as an opportunity for those who decide to take the lead and focus on the end users' experience as a differentiator.
In order for operators to deliver the expected experience, a deep understanding of users' expectations is crucial. In today's smartphone environment, many factors interact to create the customers experience at any given time, i.e. device type, app, the network and the user's behaviour itself. Coverage and speed are highly correlated with users' level of satisfaction.
However, coverage and speed, from the user perspective, are subjective and highly dependent on the context of the user, i.e. which application, where and when.
Traditional network KPIs were developed for voice services with clearly defined customer expectations, but these KPIs do not reflect the end user experience anymore. It is important to devise new ways to measure service quality from the user perspective.
Smartphone users' expectations are much more complex to define and very hard to predict. Therefore, KPIs nowadays should be designed to measure what matters to the user.
Pro-active Performance
Management:
Ericsson developed a Proactive Performance Management Methodology aimed at improving the end users' experience in an effective as well as profitable way for the operator.
This methodology covers four stages:
a. Understand: In order to better understand the users' needs and expectations, segmentation should be performed in terms of usage patterns, applications, devices used as well as geographical areas.
b. Measure: KPIs today are still network-centric instead of user-centric and are domain-centric instead of end-to-end. Going forward, KPIs should be designed to measure what matters to the user. For example, in a web browsing scenario, user satisfaction should be impacted by how long it takes for a page to load. Therefore, in this scenario, we measure time to content instead of the traditional accessibility KPI. It is also important to consider that average measured values do not give the right perspective unless combined with standard deviation.
Consider an average download speed of 1Mbps. This value can give different satisfaction levels to users browsing the web, listening to music or viewing HD video, due to their different requirements.
c. Optimise: User-centric KPIs will give operators the right insights to optimise what matters to users, make the right conclusions and accordingly take the needed corrective measures. In the example of web browsing, it will be more effective to focus optimisation activities and processes towards minimising the time to content instead of maximising accessibility KPI.
d. Invest: Invest where it matters for the highest impact on customer experience and where it provides the best return on the investment for the operator.
The rapid change in user traffic profile due to an increasing number of apps and devices with different capabilities and network requirements requires accurate predictions to design the network accordingly. This will ensure that quality issues are anticipated and pre-empted before they impact user experience, and will help reduce reactive investments, which are generally more costly and less effective.