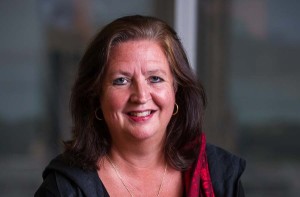 The rise of digital and social media has put customers at the centre of the telecom experience. Is it important now for service providers to conduct tailored, one-to-one relationships with customers?
The digital revolution is creating significant difficulties for traditional communications service providers (CSPs). Not only are they struggling with an enormous growth in data volumes, but digital alternatives are tucking the voice and messaging revenue. As such, operators are rethinking their strategies and reshaping their business models to stay relevant and profitable, and customer experience plays an essential role in this. Customer behaviour is changing, and CSPs mainly study these behaviours to understand what their customer base wants in order to enhance their customer experience to match demands. That is the way to increase loyalty and drive revenue.
Is it time for Middle Eastern operators to look beyond the network to improve QoS and customer experience?
Yes. As I mentioned earlier, customer experience is the key for operators to remain relevant and profitable. A recent study conducted by Ericsson'sConsumer Lab revealed that network performance is vital for winning customer loyalty, and for keeping churn low—especially amongst smart device users. This is growing in relevance as we see even more customers going mobile, with the growing Bring Your Own Device trend increasing demand for an unparalleled experience whenever and wherever they want it. An improved, seamless network helps to boost customer experience by giving them the connectivity they expect, as does focusing on transparency, efficiency, and proactivity in providing customers with a greater feeling of control over their accounts. At Ericsson, we offer an End-user Experience QoS solution that will help operators to consistently deliver the best possible experience for voice, messaging and data services. It focuses on salient points such as measuring response time and availability to improve them based on a statistical overview, and speeds up new product launch times through automation of the handset and application verification process, amongst others. When it comes to customer experience, operators mainly consider streamlining everything they do, particularly on the customer-facing front, as even the smallest interactions can have an impact on the bigger experience picture.
Most telecom operators leverage CRM to drive customer experience. But is that enough?
It may have been enough in the past, but today operators need to go beyond relationship management and into customer experience management, or CEM. Relationship falls under this sphere, but it includes the entire experience throughout the relationship cycle that is ever more important in our increasingly digitized society. As we progress into the Networked Society, customers must be empowered by a superior experience, every time and everywhere they connect to any of the operator's touch points. A recent study conducted by the Ericsson Consumer Lab revealed that 81 per cent of executives believe that customer experience is key to improved financial performance, due to increased customer retention, so it is essential that operators go one step beyond traditional measures.
How can you define and measure customer experience?
What you measure, and the way in which you measure it, is entirely dependent upon what is considered most important by your customers. In order to accurately measure, we must monitor in real-time, or as close to real-time as possible, is essential, and should be an ongoing exercise. Once we have identified the areas that are most important, and therefore that should be measured, they must collect data that can be used to design methods to improve the experience, across the board. By conducting consistent measurements and deriving meaningful insights from the data collected, operators will be able to take remedial actions in any weak points before it effects customer experience.
Can you tell us very briefly about the technologies available from Ericsson that can enhance customer experience?
At Ericsson, we offer numerous solutions that set our customers on a journey towards optimised customer experience management, rather than being a one-shot effort that will offer only short-term effects. We work with operators to optimise their spectrum and network investments, offering them a cost-effective, long-term strategy that will boost their customer experience at all touch points. Our solutions include centric-managed services; smart devices experience with strong Operations Support Systems and Business Support Systems; TV Anywhere for seamless, personalised viewing; LTE Broadcast; Professional services and much more, all designed to build a customised, flexible, and effective customer experience.