As Wide Area Network demands increase, the IT department searches for a new solution in software-defined WAN.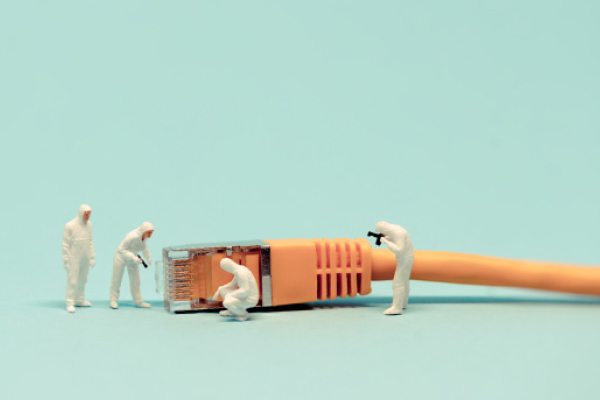 Software-defined 'X' is certainly not a new concept. In the past few years, the focus of software-defined technology has been on the data centre – transforming once dated and clunky equipment in to the sleek, streamlined data centres of today. Ultimately, software-defined technologies have transformed the way IT leaders manage their networks, and have changed the bottom line of many IT budgets. The next move in the world of software-defined technology: software-defined WAN.
WAN has been changing over the years, however slowly. MPLS is now the standard instead of frame-relay, and the optimisation of WAN has moved up the to-do list into a priority for many organisations. However, the traditional WAN that enterprises have become accustomed to is due for a full overhaul.
Software-defined WAN may seem like a technology caught in its infancy, however it is simply the next step in a journey that began with software-defined networking. The two are related, however, SD-WAN take the concepts of software-defined networking and applies them to WAN. "SDN is an architecture, whereas SD-WAN is a technology you can buy," explains Gartner analyst Andrew Lerner, who tracks the SD-WAN market closely.
Simply, software-defined WAN is a new approach to creating and rolling-out enterprise WANS. The goal is to move from a traditional branch router system to applications that leverage virtualisation, application-level policies and network overlays to stitch together consumer-grade Internet links into one enterprise circuit. The end result is that an employee will simply need to connect whichever device they prefer to automatically receive configuration from a central controller. In short, the device would behave as if it were connected to the company's on-premise WAN.
The adoption of software-defined WAN has been slow thus far. Gartner estimates that SD-WAN has less than 1 percent market share today. However, experts agree that the potential for the technology is robust. Gartner again predicts that up to 30 percent of users will be managing their WAN through software within three years. In short, it is only a matter of time.
The main driver of adoption, it would seem, is similar to that of software-defined networking. IT professionals looking to cut their costs will inevitably look to software-defined WAN. Enterprise wide area networks can be a drain on both budget and broadband. The amount of bandwidth consumed by an increasing volume of users and devices can hardly keep up these days.
Software-defined WAN can address challenges faced by increasingly demanding, and complex WAN in a number of ways. Chiefly, automating ongoing configuration of WAN edge routers, running traffic over a hybrid of public broadband, private MPLS links and other WAN links such as LTE will result in an improved enterprise network edge.
The first, and likely most immediately noticed, improvement to this enterprise network edge will likely be the cost. Enterprises should be able to rely more heavily on broadband and less on private links using a software-defined network set-up. An automated SD-WAN should actively take stock between endpoints to assess if the broadband link is capable of the task at hand. As a result, enterprises will be able to dedicate their budges to more extensive, cheaper broadband links.
As businesses move to a hybrid cloud model and more company resources are shifted off premises, it will become increasingly important to connect workers to applications. Where in the past, legacy networks connected locations, now WAN needs to address workers on the go. Software-defined WAN fills that need, allowing employees to access content and applications from any location.
There have been a number of vendors to come out from all areas of the networking market to provide solutions for software-defined WAN. Most notably, networking giant Cisco delivers their take on software-defined WAN, promising improved security, experience and compliance. Entering the market as well are Silver Peak Systems, Talari and a few new names such as CloudGenix, Velocloud and Viptela.
"It's a technology that I think is going to begin replacing MPLS if MPLS doesn't get cheaper," says John Shaffer, CIO of Greenhill and Co., an investment banking firm based in New York that's in the process of deploying Vitpela's SD-WAN boxes at its 15 offices. "A lot of our offices work independently of each other aside from email. You start wondering what you're using MPLS for and why you're paying so much money for it."
However, there may be a few bumps in the road to streamlined software-defined WAN. These new appliances can seem a bit abstract, and make traditional hardware-jockeys a bit sceptical. Ivan Pepelnjak, an independent network architect in Slovenia who operates ipSpace.net AG, a consultancy that provides software-defined networking (SDN) training and services contends that the software-defined WAN trend may be little more than well-marketed, albeit slightly improved, old news. "People always want to believe in Santa Claus and magic," says Pepelnjak, "They want to believe that there is new stuff that you can just deploy and it works – and then the reality sets in, unfortunately."
Whether it provides marginal improvement or is a complete game-changer, one thing has already been proven by software-defined WAN. The world is hungry for software-defined solutions and virtualisation, and is now willing to take some risks and think outside of the traditional network parametres.
"The whole SDN movement opened up the market's eyes to the fact that there are better ways to solve longstanding challenges," says Lerner. "Although SD-WAN is not SDN, that whole mindset and cultural shift brought in with SDN had an impact on the entire market.
"And while all the early talk about SDN was in the data centre," Lerner continues, "if you actually talk to end customers, a big percentage of their spend on the network is typically on telecom – in MPLS and branch connectivity."