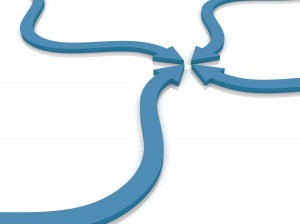 With the regional telecom landscape getting more competitive, convergent billing is no longer a business option but a strategic requirement for service providers.
The value of convergent billing is becoming de rigueur in the Middle East telecom industry. The term originally meant the ability to bill more than one service on a single invoice. Now, however, convergent billing encompassed the much larger concept of using the monthly tally as a tool to keep customers happy and to cross-market other products. And combining customer information from disparate systems into one bill lets companies build detailed customer profiles that help them aim marketing pitches at that consumer's or business's particular needs.
The drivers for convergent billing are pretty much the same all over the emerging markets, says Kamlesh Bhatia, Research Director, Gartner. "It is the way forward for telcos. Consumer market is getting increasingly complex and in a bid to stem declining ARPU service providers are rolling out value-added services including m-commerce, cloud services for enterprise, all of which require a billing mechanism across pre-paid and post-paid. You need a charging environment that is agile and flexible, which can help service providers keep the cost of operations down and centralise all customer data on a single platform."
In addition, the convergent bill acts as a primary communications vehicle for many telcos, allowing them to strengthen their customer relationships and build brand loyalty.
"Convergence in pre-paid and post-paid systems serves various purposes. Externally operators will be able to unify their offerings towards their subscribers hence bundle marketing messages, avoid confusion and increase marketing efficiency. Convergence for mobile and wireline systems will provide operators with the ability to get a 360 degree view on their subscribers, enable them to create product bundles and provide incentives to retain customers or attract new once. Internally the move to convergence will help the operators to run operations more efficiently as they can avoid redundancy in systems and organisations," says Klaus Middeler, Head of Market Development for Operations & Business Support Systems, Ericsson Middle East.
Tony Jackson, Director of Telecom Solutions Strategy, Convergys Smart Revenue Solutions, agrees that the growth in different kind of services and the need to differentiate to compete are the primary drivers.  "I would say that the growth in different kind of services and the need to differentiate to compete are the primary drivers. Operators want to offer new and innovative services, but also want to protect themselves and their customers from bill-shock and any credit risk. This dictates that they need to monitor and control services in real-time, regardless of whether a customer is pre-paid or post-paid. Having a convergent charging capability also allows them to offer services to a wider range of customers and to create different forms of bundles and packages that go across all their service lines."
Marcos Malzone, Director of Business Line Management – Convergent Billing, Redknee, says it can also help service providers to monetise new technologies as LTE, WiMAX are the major drivers for billing replacements. "As data services grow, service providers  will look at ways to maximise the profit per megabyte. As a result we have seen increased demand for billing solutions that are fully integrated with policy control, allowing full monetisation of data services, and at the same time they keep network costs under control," he adds.
While the concept of a bill that does more than demand money sounds great, implementing such a scheme can be a different kettle of fish, as it often requires cutting across organisational silos and dealing with a host of business, technical and regulatory issues. "We expect to see a gradual migration to convergent billing as most operators in the region still have a large base of pre-paid customers. But, most of the network based billing systems are coming to end of life and most operators would move to convergent charging environment over the next five to six years," says Bhatia.
Middeler adds that converging pre-paid and post-paid systems or merging various billing systems to one requires a significant effort. This effort will in most cases require an update of the existing solution. "Operators need to choose carefully which path they would like to follow. They need to assess if their exiting solution has a convincing roadmap and their solution partner a healthy market position. This evaluation will lead to the decision whether it is more cost efficient to stay with the current solution or replace it with a future proof one."
Redknee believes in the evolutionary approach, which involves a phased approach towards full convergence where the service provider can migrate services one by one. For example, the operator wants to introduce spend control in real-time for a selected group of postpaid customers. This approach does not require a full rip and replace of both the pre-paid and post-paid billing systems. Malzone says an adjunct billing solution can be quickly deployed and help the service provider to monetise from new convergent services before they can achieve a full convergent billing architecture. This approach can shorten the time to launch new convergent services from two years (the average time for billing transformation projects) to less than six months.
The emerging paradigm of M2M communications and services such mobile wallet are expected to further drive the adoption of convergent billing systems in the region. "Any additional service will increase the operational cost and marketing efforts needed to make the service successful. Therefore with an increasing number of connected devices through M2M and subscribers using additional services the return of investment into convergence will increase as it is a more efficient way to run operators operations," Middeler says.
Contrary to the popular perception that it is relevant only for wireless operators, convergent billing can be a boon for wireline operators as well, looking to move into quad play services.  "When you look at the market drivers for convergent billing they are common across wireless and wireline. If either type of service providers offers multi-play services then the business justification to invest in convergent billing can be more evident. Nevertheless a number of issues related to existing legacy systems will continue to drive billing conversions whether you are a wireless or wireline operator," says Redknee.
He adds that the most important decision is how billing conversion will help these operators to improve their performance in the marketplace within an acceptable timeframe and investment cost. This is an equation that many service providers got wrong in the past and have now been a lot more careful on the approach they take.
For telcos the message is loud and clear – you need to think about about convergent billing now and if you don't invest in it, chances are you are going to be thoroughly bypassed.