In a detailed conversation with Reseller ME, Asim S. AlJammaz, Vice President, AlJammaz Distribution, shares factors behind the company's success over the last two decades in the IT channel business.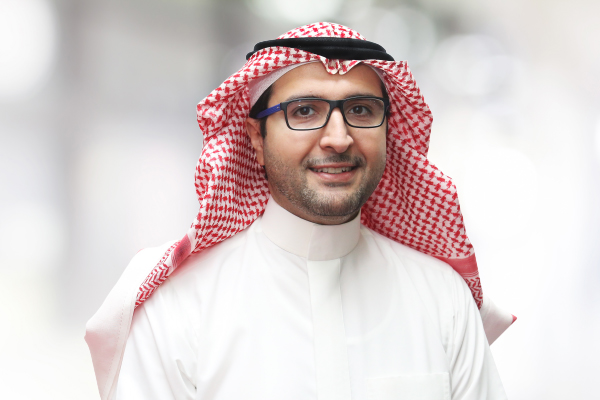 Could you share an overview of your operations?
We mainly look after the distribution business through first and second tier, targeting retail, SMB, commercial, mid-market and enterprise segments. After 18 years of working in the field of Information Technology, we have established a strong business with coverage and reach of about 95 percent of the Saudi Arabia territory.
We work with systems integrators, VARs, retailers, network solution providers and service providers as our main partners. Therefore, AlJammaz Distribution's policy is to serve its partners as a trusted ally, providing them with the loyalty of a business partner and the economics of an outside vendor. We make sure that our partners receive what they need to run their businesses as well as possible, with maximum efficiency and reliability, so we give them the assurance that we will be there when they need us.
What have been some key developments at AlJammaz in the last year?
Over the last year, we have built the security department and developed our cloud services.
AlJammaz has created a compelling demand generation foundation that vendors and VARs can leverage. Ultimately, we need to help VARs build demand around multi-vendor offerings that combine a group of non-competing vendors. AlJammaz plays a vital role in achieving this.
Saudi Arabia has always been our focus market. However, we are now also looking at the Gulf market. We aim to replicate our business model and concept 'in-country value-added distribution' to other Gulf countries such as UAE, Bahrain, Qatar and Kuwait. We have also opened an office and began operations in Dubai end of last year.
What is your channel strategy for this year?
Our strategy is to develop a strong sales channel including partners and IT pro-community and tightly connect our product marketing initiatives to ensure adequate channel fulfilment. Our aim is to choose the right mix of sales channels and optimise their performance. This includes having the channel and the programmes to support it in place, and also ensuring the measurements are in place to make sure they are accomplishing what we and our vendor partners expect. Regularly monitoring performance and tuning the organisation to execute the strategy is critical to achieving the business results.
Could you explain some key channel initiatives undertaken by the company?
We have many programmes and initiatives towards demand generation, enabling and empowering the partners. In demand generation, we have developed joint marketing services and activities working together with our VAR partners. Here we focus on different market verticals to generate demand, leads and manage a pipeline together through joint promotion, events and out bound calls to end customers. The best demand generator that we have seen is when customers are educated on the problems and we show how to address it by using our vendor products and solutions.
On the enablement initiatives front, we provide different programmes to our partners in coordination with different vendors. These programmes include workshops and training in different technologies for both, the sales team and the technical team of our partners. We have at least two workshops every week and sometimes six in different cities. These programmes cover from simple education of technologies to hands-on training on how to install and implement them. We also guide partners through the different tests and certifications.
The third initiative is to empower partners and help them to bundle services and solutions to be able to deliver the project and implement it. We also engage the VAR in a complete package bundle solution from several vendors to offer a comprehensive solution rather than asking the partner to look for the rest.
How are you enabling your partners to maximise the opportunities within services?
We do this largely by generating leads for resellers to leverage the opportunity. At the same time, we provide a team that can help the reseller with designs, presales and implementation for short-term projects. When it comes to long-term projects, we enable the partner's team to make them ready to deliver new projects on their own.
Could you share details about the company's partner programme? What are the benefits for a value-added reseller?
Most of our programmes are built together with our vendor partners to help resellers bring more value to their business, to their customers and to differentiate from other VARs in the market. Some of our programmes are related to the specialisation level while others are related to lead generation that help resellers be presented with more opportunities. We continue supporting them even after that –
AlJammaz provides white label professional services to systems integrators, which include a complete implementation of projects in storage, IP Communication, UPS and data centres. This way we enable resellers to feel confident when venturing into new opportunities. Some of the services we provide to resellers include, financials, presales, demand generation, lead generation, after-sales, project implementation, marketing, supply chain services and training and education for VARs and end-users.
What can regional resellers do to optimise prospects in technologies such as cloud, virtualisation and IoT?
Resellers need to change their existing strategies, stop running after commodity products and focus on specialised niche market and products. They need to invest in training their team in these new technologies, have a three- to five-year strategy on how and what they will include in their services portfolio of IoT and study what IoT services the market will need soon.
Cloud is not an option anymore, especially with most organisations looking to cost cut and change their IT from CAPEX to OPEX. The fastest and easiest way to do this is to move to cloud.
What are some factors that have helped AlJammaz Distribution face market challenges?
Being close to our reseller partners is one of our success factors. Understanding their issues and trying to provide them more support have helped us over the years to do better business. Also, offering new financing programmes, bringing new solutions as per market needs and continuous investments have further helped us grow and face market challenges.
Which of your business divisions have grown the most in this year and what are the factors that have driven this?
Commercial, mid-market and SMB segments of channel resellers have done well this year. The business continues to be strong in these areas especially since these markets were not addressed adequately before. Many customers in these segments are not yet well-equipped for their communication and infrastructure, however, the market challenges today force them to be well IT-equipped to compete and run their business.
How do you see the regional channel industry shaping up over the next two years?
Technologies and trends are changing fast, faster than what we have ever seen. We expect large vendors to disappear and small vendors to play important roles. We believe the demand for cloud services will increase while commodity products' demand will diminish further. Small VARs will exit the business and software developers will play a larger role in the next few years.
Could you share plans for the next few months?
We will continue to look at how to add value to our partners. We believe security is an important subject to invest in. Our strategy includes cloud services and providing an in-country VAD business model in other Gulf countries.
How much growth are you looking to close the year with?
To be honest, we are not expecting large growth this year due to the region's political and economic issues. We are aiming at a 5 percent increase on growth on last year from the same vendors, but targeting to make some business acquisitions to strength our position in the region.