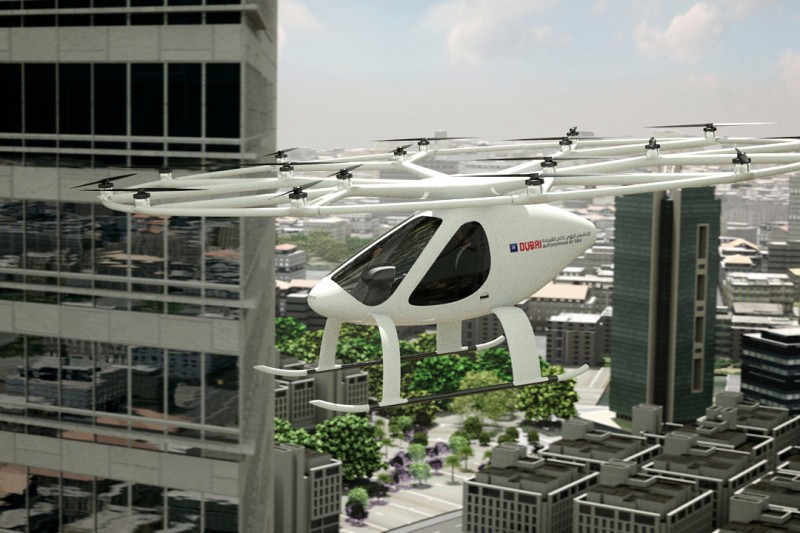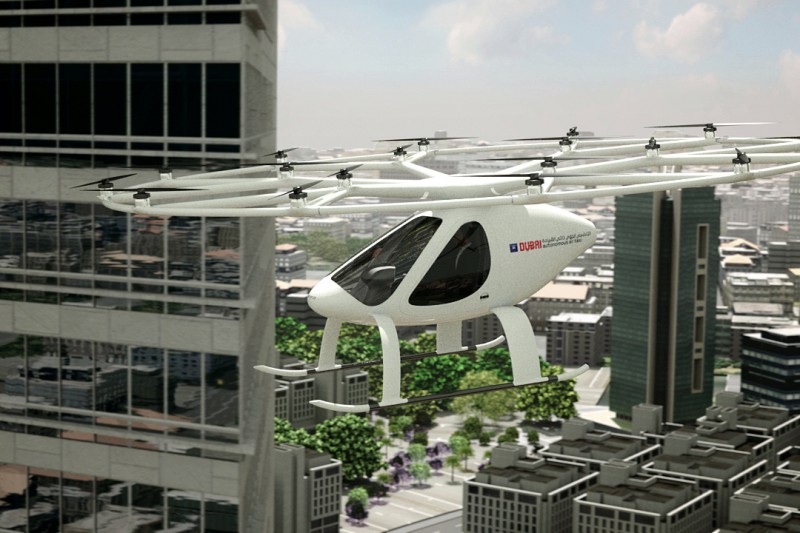 When Carl Benz developed the first automobile in 1885, the concept of a self-navigating car would have sounded like nothing more than fantasist drivel from the leading satirical poet and artist of the day, Wilhelm Busch.
However, the idea is quickly becoming reality, and Dubai's Road and Transport Authority (RTA) is taking a number of steps to ensure it sets the pace in this evolution.
Amidst a series of recent announcements from the Authority regarding Dubai's driverless strategy, it's often easy to glaze over the fact that one of the major forms of public transport in Dubai is already driverless. In the first quarter of 2017 alone, the Dubai Metro served 51 million riders – up from 49 million in the same period of 2016. What's more, when comparing the Metro to traditional rail systems, its compliance with journey timetables is higher by 6.4 percent, and runs at an operational cost lower by 7 percent.
The tail-end of 2016 saw trials continue for the driverless, 10-person shuttle vehicle that was stationed in Downtown Dubai, which over 1,500 curious residents tried and tested in its first month of operation.
In February, meanwhile, HE Mattar Al Tayer, RTA's director general and chairman of the board of executive directors, unveiled the world's first autonomous aerial vehicle (AAV), capable of carrying one passenger. The project, in collaboration with Chinese manufacturer EHANG, was announced at the World Government Summit, and sparked global recognition for Dubai's proactive attitudes to such innovative technologies.
In addition, the Authority's most recent announcement revealed plans to go even further than the one-person AAV, after German manufacturer VOLOCOPTER announced its partnership with the RTA to introduce a two-person autonomous aerial taxi (AAT) into the emirate.
The main drivers behind these plans to maximise the potential of self-driving transport are to ease mobility issues around the city, and ultimately save lives, says Ahmed Hashem Bahrozyan, CEO of the RTA's Licensing Agency, who is heading the self-driving project.
"Implementing this strategy is not a one-man job, and it will require input from all agencies," says Bahrozyan. "It is our job to ensure that the city is ready for these autonomous modes of transport to take effect, and the two most important aspects of this include establishing operational models and safety standards."
While it was initially claimed back in February that the authority would be "making every effort" to begin the operation of the AAVs in July this year, it appears that this target was too ambitious. Instead, it seems the RTA is now concentrating on ensuring that all operational models are completed, such as the installation of landing platforms throughout Dubai, while also ensuring vehicles are fully compliant with safety regulations before they take flight.
"The technology to support this strategy – covering all autonomous modes of transport – is not yet available, but I have no doubt that it will be in 5-10 years," explains Bahrozyan. "Ultimately, autonomous transport will happen, as billions of dollars have been invested in this technology. It's not about how optimistic or pessimistic you are – what's important is how realistic you are."
The RTA is currently working in close cooperation with VOLOCOPTER and the Dubai Civil Aviation Authority (DCAA) to establish safety procedures for the use of these aerial vehicles, and trials are expected to begin in Q4 of this year.
Bahrozyan highlights that there will be a series of trials over the next five-year period that will increase in complexity before the vehicle can be fully operational. "The AAT is powered by electricity and has high safety features, thanks to its design comprising 18 rotors to ensure the taxi can cruise safely and land quickly in case of any rotor failure," he says. "These will all be tested in a series of trials so that we can ensure the highest level of safety for our passengers."
The cost of operating such vehicles en mass, as the RTA plans to do so, is still unknown. "The biggest operational cost involved in public transport currently is drivers, and pilots, of course, cost even more," he says. "Taking the driver out of the equation will drastically reduce the cost of operations, which can then be translated into the fare charged to customers, but the cost of buying a fleet of these autonomous vehicles from a manufacturer is still something we're looking in to."
He adds, "A major factor for the success of this strategy is ensuring that the service is affordable, and we intend for it to be made available for all Dubai residents and tourists, not just the elite."
The various components of the strategy will be rolled out in phases, says Bahrozyan. "We may reach a stage where we have a mixed mode scenario, where both autonomous and traditional forms of transport converge. We may never reach a fully autonomous state, and from the feedback we've collected from Dubai residents, we've realised that it is still important for people to have a choice between the two."
The obvious alarm bell that rings in this scenario is how passenger safety can be assured when driverless and traditional modes of transports are operating simultaneously, as autonomous cars will influence the current infrastructure of roads and traffic systems.
"Obviously this complicated things," admits Bahrozyan. "But we may get to a stage where we have purely autonomous zones throughout the city in order to combat this – for example, DIFC could operate solely as a driverless area."
Regardless of zones, laws and safety policies will undoubtedly have to change regarding passenger safety, as the cars will "talk" to each other and the surrounding terrain using sensors, and will also stay in touch via the centralised command post, the Enterprise and Command Control Centre (EC3). "I'm not concerned about this being a problem, as Dubai is known globally for being very adaptable to change," he says.
Gaining public trust around driverless transport is a major challenge for the RTA, especially when global media reports surrounding autonomous vehicles often highlight the negativities. "No one is saying that accidents won't happen, but what people don't realise is that 95 percent of car accidents worldwide are caused by human error," he says.
But as with most industries, the impending impact of automated technology replacing the need for humans to carry out labour-intensive tasks is still prevalent in this situation. As of December 2016, the RTA had a total employee base of 6,310, comprising 2,917 bus drivers. Plans have already been announced to introduce driverless buses, and their own dedicated lanes have already been designated for the trial periods, so what will this mean for the workforce?
"This is a problem for a large proportion of industries, beyond that of autonomous transport" explains Bahrozyan. "But we must remember that these plans we have announced won't materialise overnight. It's a concern for cities all over the world, but it also reinforces us to think about the skill set we require from our employees going forward if we are going to find a solution."
Looking ahead, Bahrozyan believes that Dubai's target to make 25 percent of total journeys self-driving by 2030 is a challenging but realistic goal. "I think we have struck a fine balance between what is challenging and what is achievable," he says. "We plan to look at extending autonomous technology to buses, taxis and marine transport. We are also looking to change the mindset throughout the RTA to enable us to consider introducing new modes of autonomous transport that we haven't yet included in our portfolio in the future, such as cable cars."