Gulf Business Machines (GBM) has revealed the findings of the 8th edition of its annual cybersecurity study. This year's survey highlighted the role of cybersecurity in the digital transformation of organisations, and explored how an organisation's cybersecurity approach enables digital transformation projects to succeed. GBM has been actively helping organisations to overcome the technological or organisational barriers or the 'digital deadlock', and identifies specific strategies to revitalise their digital transformation projects.
The latest GBM security survey, polled 750 security and IT managers and professionals from a range of industries in the United Arab Emirates, Oman, Bahrain, and Kuwait. This year's survey indicated that 81% of organisations in the Gulf region found securing data as their biggest challenge during the digital transformation journey. The survey also revealed that security teams have a very small degree of involvement in creating organisations' digital transformation strategies. Only 15% of respondents said that their security teams are involved completely in the digital transformation journey.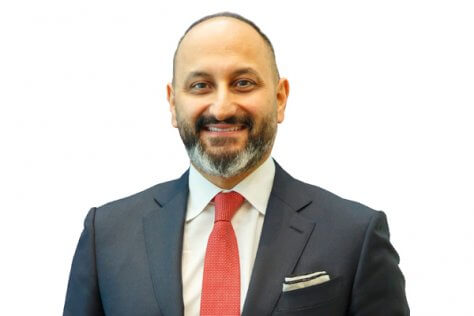 Hani Nofal, Vice President of Intelligent Network Solutions, Security and Mobility at GBM said, "Organisations should learn to use big data towards insights that make it possible to predict and respond to cyber-attacks. It is also important for organisations to develop a blueprint for formulating a security strategy aligning to digital transformation, which ensures they take a holistic and integrated approach to the security technology implementation. Furthermore, organisations will be less vulnerable when they make their security team a stakeholder in their digital transformation journey."
The region has seen an increased move towards cloud over the last few years, and the survey also addressed companies' concerns regarding data and cloud security in their move towards cloud computing. 25% of respondents mentioned that their biggest concern about cloud adoption was the recent data breaches cloud providers have faced. The survey also indicated that respondents believed infrastructure security was one of the most challenging domains when tackling digital transformation, as scalability and agility played a key part in securing the infrastructure. It revealed the increased use of Artificial Intelligence (AI) to automate processes and to fill the gap for skilled cybersecurity professionals.