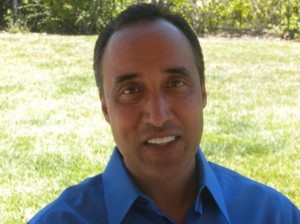 Zoho Corp's President, Raj Sabhlok, discusses his virtualisation and cloud predictions for 2014.
Mobilising the user experience monitoring, advancing automation and beyond
For many IT organisations, 2014 is going to bring a renewed emphasis on refining their network and data centre operations to ensure they deliver the best user experience possible. From our perspective, then, 2014 trends will include:
Making mobile part of application user experience monitoring 
The move towards infrastructure as a service (IaaS) is pushing business applications into the cloud. Similarly, increasing demand for mobile access to those business applications is pushing the development of native, mobile applications that are optimised to access the business applications via smartphones and tablets. In turn, more companies will extend their user experience monitoring to include the mobile applications executing on the users' mobile devices as well as the applications executing on backend servers.
Automating application workloads
We'll continue to see an integration of application workloads in private data centres and public clouds as more companies turn to public cloud infrastructures to extend their own data centers for agile, elastic service provisioning. That means some workloads running in the private data centre will have to move to the cloud. Going forward, more businesses will adopt tools that can automate and facilitate workload management across private and public clouds.
Making sense of big data with analytics 
The increase in the volume of machine data generated by the Internet of Things as well as the data flood unleashed by social networking and other Big Data sources will make it increasingly difficult to manually analyse data. As a result, companies will increase their adoption of analytics solutions whenever they need to make informed, actionable decisions in any area that is subject to a significant amount of data. On a related point, businesses will also increase their adoption of NoSQL databases like Cassandra and MongoDB to handle the growing volume of enterprise data.
Beefing up the data centre
In the data centre, businesses are going to act on several fronts. First, we'll see more data centre automation. The goals here will be to reduce manual errors and free admins from the burden of repeatedly executing routine tasks. Automating processes and workflows for things like incident, problem, change and release management will help businesses improve the quality of IT services and mitigate the impact of new changes. We'll also see the use of pooled resources for compute, storage and network and the integration of management systems to cover all aspects of the data center.