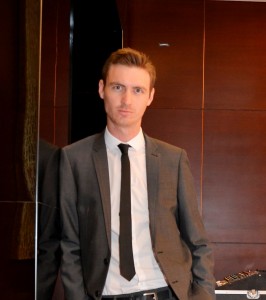 With the hundreds of conferences that CPI Technology attends, we get a very good grasp of the major themes and trends which are shaping the way in a new era of technology.
IT organisations don't come much bigger than IBM, and it was its focus, again, on big data analytics which supported the fact that companies are taking no trend more seriously right now.
The IBM PartnerWorld Leadership Conference kicked off this morning in Las Vegas, USA, and although the keynote speech focused on smart city solutions and new era technology integrations, it was the big data analytics tool which stole the show.
IBM was extremely proud to introduce client success stories in this area including The Cheesecake Factory which recently set up shop here in the Middle East.
By utilising big data analytics, the restaurant chain claims to have significantly improved its customer experience by ensuring freshness and quality beyond its previous capabilities.
"As a global brand in the restaurant industry, our number one priority is absolute guest satisfaction," said Donald Moore, Chief Culinary Officer, The Cheesecake Factory.
"It's our absolute goal to deliver the best dining experience to our guests and it's critical that we have the tools to ensure a fantastic dining experience in every restaurant from Beverly Hills to Kuwait."
IBM's big data analytics is built on IBM Power Systems and IBM Business Partner, N2N Global's solution. This tool has the ability to quickly alert restaurant locations to remove any ingredients that do not meet its high standards for quality and consistency. It's this use of technology, along with a strong customer focus, that allows The Cheesecake Factory to remain one of the leading brands in the restaurant industry.
Big data analytics have taken a while to catch on. It was Oracle's Larry Ellison who questioned 'what drugs' the developers were taking at SAP when the company announced its investments into HANA, the in-memory analytics tool which is designed to tap into structured and unstructured big data.
It seems now that big data analytics is a priority for the leaders in software development and IBM made that quite clear here in Las Vegas.
Another large, hectic and exciting conference from inside Caesars Palace, I've managed to gain a true insight into the trends that are constantly forcing large enterprises to evolve and adjust to maintain standards which are so critical to their partners and clients.
Big data analytics is a game changer in the areas of cloud computing, mobile and social business, and IBM has dedicated an entire Leadership Conference to making that clear.