Bitcoin made news recently by surpassing the $10,000 price barrier, up from just around $800 in 2016.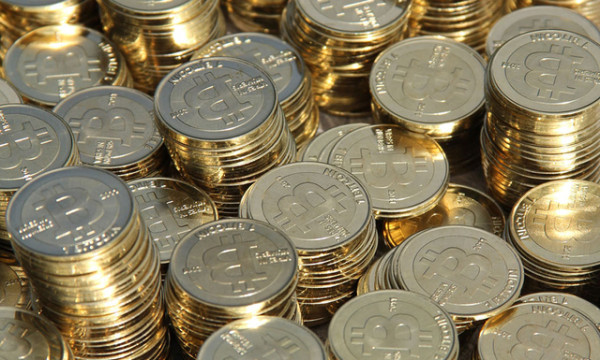 It is a digital currency, also known as a cryptocurrency, that emerged after the financial crisis and is not under any central bank. It allows people to forgo traditional payment methods and banking and financial institutions for goods and services. Clearly, the concept has evidently caught the attention of investors as its price has surged by more than 900% in 2017.
Bitcoin blockchain technology, akin to an anonymous digital ledger that is not regulated by any government or financial institution. It has become impossible to ignore the cryptocurrency as investments grow, with recent reports from Goldman Sachs noting that investors are finding it more challenging to ignore the cryptocurrency market. And the recent hike in its value is testament to that.
However, despite Bitcoin's surging popularity, there are some who remain skeptic of the digital technology and sees as a bubble waiting to burst any time. Many have been comparing it with the Dot-com bubble between 1997 to 2000 where everyone wanted tech stocks and were to pay any price to get them with no regard for the underlying value. Come the year 2000, a lot of the companies that rose all-too-rapidly during the eventually failed.
Furthermore, although there are strong and increasing interests in Bitcoin a lot of people are still unaware or misinformed about its usage with people treating less like a currency and more like stocks.
Nevertheless, investors betting on Bitcoin, said the technology has more room to run although it will potentially suffer fluctuations along the way.
Earlier this year, Thomas Lee, managing partner and the head of research, Fundstrat Global Advisors said said Bitcoin could reach $25,000 by 2022 and earn widespread acceptance in the global financial community. This will primarily be driven by various countries' move toward a cashless society as electronic payment services, such as debit and credit cards, mobile payments and mobile money become more prevalent. A trend that has been an increasing trend across multiple markets all over the world.
In the Middle East, several organisations have started to replicate Bitcoin in the region by introducing blockchain-based technologies that can be used for different kinds of transactions.
I believe in a potential cashless society, bitcoin fits nicely into the equation as it can be used to make payments and international money transfers anywhere in the globe and with blockchain technology it ensure the security and transparency of transactions.
Bitcoin's story is just beginning. Is it only just a bubble? Only time can tell. Nevertheless, the blockchain technology with which the digital currency relies on holds a huge potential to be as disruptive as the Internet.