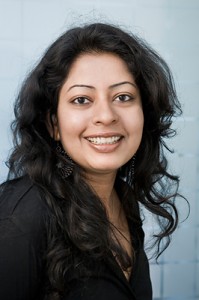 Most of the global headlines of the past month were stolen by IT infrastructure leader Dell's acquisition of SonicWall, the security vendor that creates solutions, including firewalls, access control, email protection and back-up and recovery.
The company is a well-known name, especially in emerging markets, has many patents to its name, more than 290,000 global customers and around 1000 global employees.
The acquisition, valued at $1.2 billion, will add to Dell's portfolio in network security devices. SonicWall itself is just another in the spate of acquisitions that the infrastructure leader has been making in order to expand its product offerings, and tap into markets beyond the scope of personal computers and server systems. It is also the second deal made by the group's software division, which was formed only in February.
The software group itself was formed by the company to bring its assets in the area under one umbrella. SonicWall's products are likely to be integrated into the Dell portfolio in a slow process. In the immediate future, the IT giant is likely to keep the separate brand and set of products, and continue marketing them as an independent entity.
Analysts also predict that the company is likely to feel the effects and additions to its bottomline only over the long term, and state that in the short term the move is unlikely to effect any major changes to top or bottomlines.
In early April, Dell also announced its intention to aquire Wyse Technology (which could take it deep into the stronghold of desktop virtualisation) as well as Clerity.
As Dell aggressively moves into new market segments, it is likely to shake-up and change the global IT landscape in the near and far future. Dell has been a significant player in the Middle East market over the years. At this year's NWME Awards, the company even came close to winning a trophy, though it did not quite make it.
Next year this story could be very different. By investing in products and going after customers, Dell is likely to not only win multiple trophies, but also give established players a run for its money across network security and virtualisation.
These moves are meant to take Dell beyond the pale of its old products, and move it to tap into growing market segments the world over. And they are not likely to be the last of Dell's acquisitions in 2012. In a recent interview, CEO Michael Dell explained that the ongoing strategy would be to buy companies that would not only expand the company's lineup of solutions, but also help it move into the higher margin areas of solution provision.
How do you think these changes are likely to affect Dell, and how do you think it will affect the region? Write to me at sathya@cpidubai.com to share your thoughts.