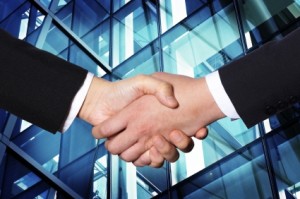 Cisco announced on Tuesday that it plans to acquire Czech security vendor Cognitive Security, in a deal that will be finalised in Q3 2013.
Cisco said that Cognitive's advanced threat behavior analytics will help to take its current range of security products to the next level. The firm wants to combine the technology with its global cloud-based threat intelligence system.
"We're moving from a perimeter-based defence to being able to identify markets," said Christopher Young, Senior Vice-President of Security and Government, Cisco, when speaking about the acquisition at Cisco Live in London.
"Cognitive's threat behavior analytics give us the ability to identify and stop advanced cyber threats."
Young said that cyber threats are constantly evolving, and that enterprises now need to take a number of steps to stay ahead of attackers. Cisco is now looking at ways to identify threats before they make it into the system, or else find threats that have already found their way into the system.
Cognitive, which is based in Prague, collaborates in a joint security research programme with the Czech Technical University. Cisco said that the collaboration will continue after it acquires the security firm.