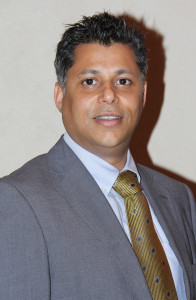 Datacentre outsourcing has become a growing trend, with many large enterprises embracing the financial and operational benefits associated with it.
Regional enterprises are investing heavily to run large consolidated operations from a single location. Cloud is also a leading factor for the investment in technologies and infrastructure with many SMEs opting for managed services and larger organisations investing in existing infrastructure to expand data centre capacity.
Outsourced data centre operators are consequently required to offer service level agreements (SLA) related to all key environmental and infrastructural elements of the building. Subsequently, the building design and systems are generally state-of-the-art and maintained at the highest level of service to avoid downtime.
Judging by the rapid uptake software-defined data centres, we anticipate the concept to continue trending in 2014. SDCC is an interesting idea and many analysts and chief information officers see it delivering not only greater IT flexibility but also more agility in an organisation's business processes.
The key steps in SDCC will be to evolve IT infrastructure into more scalable and manageable resources through the abstraction of servers, storage, networks and applications and making these resources available to users as an integrated service.
 SMEs tend to rely solely on third-party service providers due to cost and security concerns while larger enterprises generally have more expansive strategies spread across owned data centers and third party datacenters.
Today, many companies are mitigating the risk by setting up datacentre hubs and co-location facilities in key markets where outsourced data centre operators offer high-quality inventory.
Some of the other factors that help clients make the decision to outsource a datacentre is the speed of 'Delivery Building' a new data centre or upgrading an existing one that can take up to two years. Today's data centre operators provide an available inventory of space and power, offering the flexibility for expansion and a scalable growth platform that can reduce the time to occupancy by two to four months.
Power is a large cost component in a data centre. According to research, a large-scale data centre operator can typically consume anywhere between 100 to 200 watts per square foot of space. Such costs can be best avoided by outsourcing the data centre.
In recent years, information officers across the globe have been under huge pressure to reduce IT costs and this is also one of the leading goals on IT wish-lists every year. Staffing issues can additionally be avoided as outsourcing means less investment in human resources and training, keeping up with technologies and upgrading skills. These efforts take away time that could otherwise be spent on enabling IT to develop strategies for higher-powered rack densities, virtualisation and ever-changing data storage needs.
In an outsourced data centre model, the operator bears the burden of upgrading the infrastructure and building systems, which enables the IT team to focus on its highest goals and the most productive activities to support business growth.