Business analytics (BA) initiatives can deliver great benefits. They involve getting the means to address the organisational dynamics associated with competing priorities, using technology skilfully to gain insights that improve decision-making, and integrating diverse applications, technologies and information.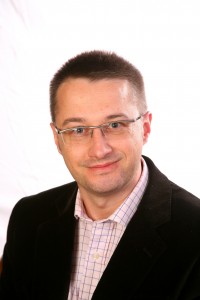 The term "business analytics" denotes not a product but a programme that incorporates people, processes and technology. This must be recognised to develop capabilities to support it, since no vendor yet offers end-to-end BA capabilities.  
The organisational need for BA is driven mainly by trends in three areas, which are increasing the number of users, broadening the range of technologies available, and expanding the scale of the use cases for BA:
1. Data Trends: The volume of data is growing hugely, as is its variety — there is, for example,  real-time data, near-time data, structured data and unstructured content.
2. Technology Trends: IT infrastructure and analytical architecture are maturing, and sophisticated analytical techniques are emerging along with increasing processing power (such as in-memory).
3. Business Trends: The main drivers of BA are changing business dynamics. Users are increasingly knowledgeable, and many are comfortable doing their own analysis as "producer-consumers," instead of relying on their IT department for analysis. This trend comes at the same time as organisations are changing strategy to focus on both cost optimisation and growth, in light of the economic outlook.
However, adoption of BA poses significant challenges — the massive amounts of data involved, the need for real-time access, the general lack of process maturity, and the common scarcity of skills make the road to success harder to travel.
To reach their desired destination, organisations must first define the current state of their analytics strategy and identify a suitable next-generation analytics solution architecture. Few companies have no analytics tools, as many departmental solutions have been deployed that use spreadsheets or other home-grown approaches. Once such individual analytical capabilities have been identified, organisations should define how they will be integrated as a continuum, the integration points, and the service-level agreements that will support the business and its decision processes. This continuum will extend across multiple user communities and use cases to provide a portfolio of reusable components that can support a widespread approach to BA.
A BA initiative should support the diverse needs of all users in the organisation and beyond. It should provide fundamental functions, which include reporting, planning, modelling, and analytics such as predictive analysis or forecasting. Organisations should look to use different components from a portfolio of technologies to provide comprehensive support for BA in a BA foundation that provides a strategy and defines standards and a product portfolio. Having a BA framework also helps to shift the focus of an organisation's information strategy away from a monolithic data warehouse for structured data to a federated hybrid platform.
Organisations that do not include business users as integral and enthusiastic members of their BA team will double their long-term costs for supporting BA because they will find themselves having to redefine, redesign and refine their business intelligence (BI) strategy to reflect the needs of those users. Business user representatives might not have a deep understanding of BA technologies, but it is vital that they highlight the requirements of the business, aid in the prioritisation of projects, and help to promote BA efforts among business users.
Business users, IT leaders and analysts must have a solid understanding of the value of BI and its essential role in helping an organisation achieve its business objectives. In addition, the business users in the BA team need a special mixture of basic and advanced business skills, as well as shrewdness in their communications. Depending on an organisation's business skills, it might be possible to "mix and match" basic and advanced business skills to recruit individuals who meet the current needs of the business analytics foundation. These members should also be able to meet more advanced business needs — particularly the ability to deliver a worthwhile return on investment — as the BA foundation gains momentum and becomes more firmly established. The BA foundation can be viewed as an enlarged BI competency centre that incorporates additional skills to support more diverse use cases.
Finally, the involvement of business users is also crucial for establishing a culture that supports the BA initiative. Organisations should empower business users to model new products and concepts, create prototypes, and foster a culture of innovation with a cross-functional BA foundation.