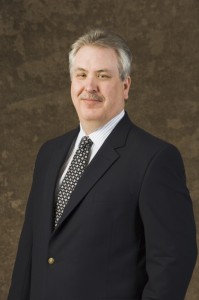 As organisations develop their operations to meet customer demands, managing the growth of physical assets is commonplace. Today, however, the greater challenge is managing the virtual world of enterprise data.
Organisations now have access to vast and rapidly growing volumes of industry data. In a recent report conducted in March 2011 by one of the leading technology research companies, Gartner, there will be an estimated 650% increase in enterprise data volumes over the next five years.
The issue is that much of this data growth is unstructured. So, rather than representing an opportunity for companies to harness easily accessible, well-organised information that helps to support and drive the business, the growth of unstructured data has become a serious concern for organisations of varying sizes and across all sectors the process industry.
Demand-driven manufacturers and the supply chains with which they work are no exception to this rule. In fact, with their need to react quickly and efficiently to the promptings of the market, the ability to manage efficiently is particularly important here. Data should not be viewed independently or solely as a separate piece of technology, but as an integral part of the strategic planning process for plant operations.
As Gartner states in the recent report, "companies are struggling to convert this data into insights." This is a key point because unless organisations are in a position to make use of data to forward the key objectives of the business, then the data itself is effectively useless and worse still, can have a negative impact by consuming significant volumes of valuable storage capacity.
Organisations need to seek out a 'game-changer' – a single solution, or set of solutions, that effectively allow them to transform data from a costly encumbrance into a valuable resource that can be actively used to enhance the core objectives of the business on a short, medium and long-term basis.
Scoping the Challenges
One of the key challenges demand-driven manufacturers face is the need to process information rapidly in real-time and to use plant data to support the decision-making process, implement relevant software and technology applications, which integrate data across different platforms and business functions.
In this context, tools like AspenTech's Aspen InfoPlus.21® solution, for example, are capable of collecting and storing vast volumes of process data for analysis in real time and for reporting and analysis at various aggregation levels. In addition, these tools provide a versatile application development environment for creating unique real-time applications to support the needs of the various users from the operator and plant management to the planners
Just as importantly, these process data repositories can form the core of a plant and enterprise-level manufacturing integration platform, uniting data across process control, manufacturing operations and business systems.
These approaches to data processing bring a range of key benefits to demand-driven manufacturers and the supply chains in which they work.
In particular, the ability to collect and store process data and make it accessible efficiently helps reduce the time to assess root causes of problems, resulting in faster and better business decisions. In addition, it can improve engineering workflow processes, control strategies and planning tasks, as well as enhancing decision support, customer service, cost-efficiencies and operating performance.
The approach provides quality information with a high degree of reliability to increase plant efficiency and global enterprise productivity while at the same time enabling information to be brought to the experts from remote locations, leveraging skills and lowering cost.
Demand-driven manufacturers can then transition into process centric environments, such as those delivered by AspenTech's  Aspen Process Explorer solution, which delivers real-time process data to the desktop where managers, engineers and operators can apply it to make better decisions and improve performance. These solutions help drive business agility by simplifying routine engineering analysis tasks, including the examination and comparison of process data and make it easy to understand and respond to changing process conditions.
Summing up
Ultimately, demand-driven manufacturers need to invest in the right software tools and solutions to enable them to manage data effectively at the right point in time. Data is knowledge and knowledge is the valuable asset with which businesses will reach efficiency and achieve the competitive edge. The key game-changer is to recognize early that managing the mountain of information generated by business today is not an isolated virtual concept, but a harsh commercial reality.