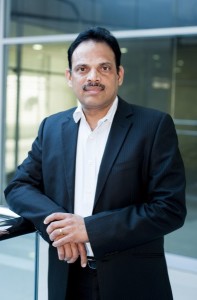 Jose Thomas, Managing Director, Bulwark Technologies predicts the biggest growth drivers, which the channel needs to watch out for in this year. 
The biggest growth driver in 2014 will be security solutions. With all the recent attacks on various organisations, there will definitely be a much higher interest in securing every aspect of the data institution. Solutions built on the cloud will act as one of the bigger catalysts for such solutions. We saw it in emerging stages in 2013, it is bound to get even bigger this year, considering the receptiveness of the market. Customers need to store information confidentially and need to have it available always, which is why businesses will adopt cloud infrastructure in a more prominent way. Certain services are keen on cloud as it gives a central management capability and the latest versions of products are updated automatically. While with on-premises solutions, customers take their time to update their software.
With Government initiatives that enable smart devices, mobility and related applications will be even bigger trends in the future that needs to be dealt in a smart and strategic manner. There will also be a tremendous growth in storage and related areas. Organisations will need to beef up their storage facilities especially when it comes to disaster recovery back-up, which will also lead to more data centres. We want to ensure that our resellers and their customers get the continuity in support for the investment they do in our products. We will also focus more on training as channel enablement is one area we will look at.