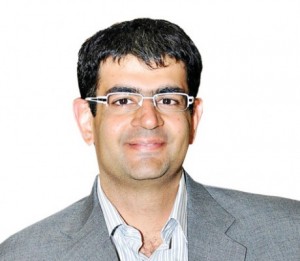 Ashish Panjabi, CEO, Jacky's Electronics, discusses the online retail scenario across markets and explains why Amazon should look at emerging markets such as India, Middle East and China.
It's been fascinating in the last few months to see how valuations for e-commerce sites have shot through the roof not only in developed markets like the United States and Europe but also across emerging markets such as India, the Middle East and China.
In India, we keep hearing about Flipkart, which few weeks ago raised US$ 210 million after Yuri Milner, a Russian investor reaffirmed faith in India's burgeoning e-commerce market.  As Flipkart's CEO said in this Financial Times article, it is a "vote of confidence" as Milner was an early investor in Facebook, Twitter and Spotify.  Few months ago, we also heard about the merger between Flipkart and fashion e-tailer Myntra in India.
In the Middle East, Souq.com has probably ruled the roost as far as headlines and funding has gone.  They are the largest e-commerce site based in the region and recently received US$ 75 million in funding from South African investment house, Naspers (read more about it here).  Souq has invested in creating local logistics, warehousing, procurement and payment gateways across most of the Middle East and a few years ago, Souq swallowed up its sister concern, fashion e-tailer, Sukar.com.
Building scale in terms of the volumes going through their payment gateway is also the approach UAE-based retailer JadoPado seems to be taking.  JadePado will be launching their Marketplace in the later part of 2014 according to its founder, Omar Kassim.  While Souq has invested in logistics for their marketplace partners, Kassim said in an e-mail exchange with me "We don't expect to involve ourselves in logistics.  Each seller can price and decide how they'd like to ship out."  JadoPado does though expect to widen its category focus to "at least 15 top level categories, moving us away from our electronics focus," said Kassim, in an indication that meaningful partnerships were on their agenda.
China is another market that has taken a fair share of the headlines in the e-commerce space.  Names like Alibaba and Tencent are becoming more familiar outside of China and the success that smartphone manufacturer Xiaomi has had with their online go-to-market routes have had their fair share of coverage in the international press.  I don't know whether it is true to say that Alibaba has grabbed 80 percent of the e-commerce market in China as one headline claimed, but it is fair to say, the local e-commerce brands have prospered.
Which brings me back to the point raised in my headline.  Amazon has been the incumbent behemoth of the e-commerce trade.  We've heard and read about e-commerce crossing borders.  We've been told we're in a global marketplace.  However, for Amazon to say they want to grow, they need to be in markets like India, China and the Middle East in the long term.  At the moment, the only way for them to be anything more than a big player is to make a significant acquisition in each of these regions as these are not easy markets to do business in and they're a little late to the party.  It can be argued that none of these e-commerce players other than Amazon are truly profitable but you get a sense that they are all holding in for long term.
Amazon has received a fair amount of heat in recent weeks for their predatory practices when they made it difficult to pre-order J.K. Rowling's new book due to a dispute with the publisher, but this is just a sign of things to come.
There seems to be no shortage of cash from investors at this stage and if we are to see a Walmart-type effect in the online arena. Acquisitions will be the way forward for Amazon if they want to achieve scale quickly in growing markets, which are not part of their traditional focus.  In the meantime, for the incumbents in places like India, China and the Middle East, it gives them a chance to create bigger barriers to entry, which only strengthens their case if they were to ever sell out to Amazon.  If Amazon does dig deep to buy a market share in these regions, we would then start to see the real predator in action.