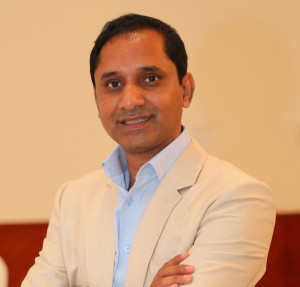 As part of its developmental and growth plans, the regional VAD Spectrami has moved to a new headquarter spanning across 4500 square feet. Located at Mazaya Business Avenue in Jumeirah Lake Towers, the new office can seat a workforce of 45 employees.
Currently a team of approximately 20 employees will be stationed at the new facility, and the company expects to grow its headcount to about 45 soon. The new office will cover UAE, KSA and South Africa, with dedicated resources allotted to each of these markets, the company said.
Anand Choudha, Managing Director, Spectrami, said, "We are very excited about shifting our headquarters into a bigger and better office. This is in line with our commitment to our entire channel community in this region. Among other facilities, the new office houses an improved Customer Experience Center (CEC), which will showcase all the products and solutions we offer through our partnerships with leading technology vendors."
According to the company, apart from the CEC, the office is also equipped with a world-class training lab, which can offer all kinds of training and certification programmes to its customers and channel partners. The number of meeting rooms has also been increased from 1 to 3 in the new facility. "The new base will provide the staff and location to take on even more local operations and better serve our existing clients and channel partners. The new office is part of our existing growth strategy, which has the potential of creating more jobs in the UAE in the coming months, in addition to increasing our company's turnover in the process," said Choudha.