CES 2018 wasn't just about electronics for consumers: It also saw the unpacking of a crate-load of products that can do duty in the enterprise. Here's our pick of the delivery.
Alexa on Windows 10 PCs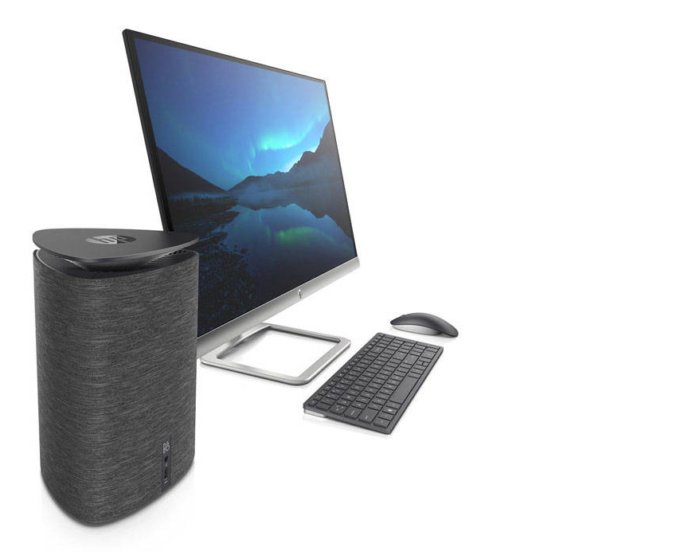 At CES 2018 everyone was talking about – or talking to – Amazon.com's Alexa digital assistant. It's omnipresent – around the home and in phones, cars and, increasingly, offices. You'll probably even find it in your next Windows 10 PC. It's already in the new HP Pavilion Wave small form-factor PC (pictured); the Aspire, Spin, Switch and Swift notebooks from Acer; the 2018 ZenBook and VivoBook from Asus, and the Thinkpad X1 Carbon and Yoga devices from Lenovo.
But Alexa wasn't the only aspect of the giant consumer electronics show of interest to business users: Here are eight other new products that made CES 2018 a computing for the enterprise show.
An Intel chip with AMD inside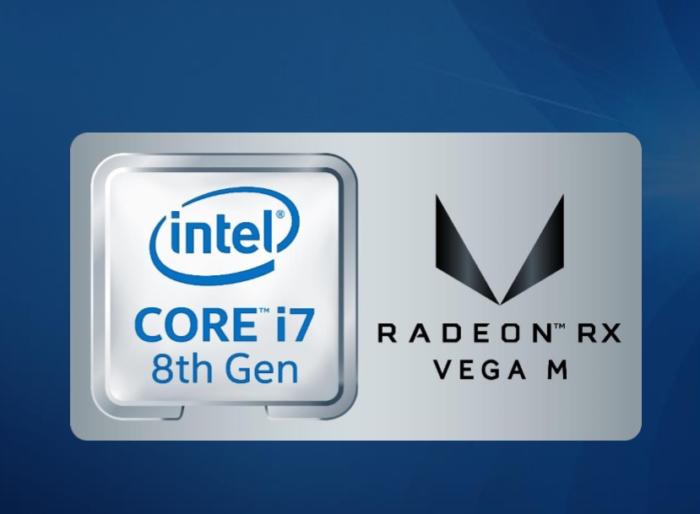 Intel and AMD are offering a new chip for laptops and embedded PCs running heavy graphics workloads such as virtual reality: the catchily-named "8th-gen Intel Core with Radeon RX Vega M graphics." This comes in five versions, each combining an AMD Radeon graphics processor with either an Intel Core i5 or i7 quad-core processor in the same package. Although Intel is aiming the "8th-gen etc etc" at gamers, there are plenty of business applications for its VR capabilities too. You'll find them in laptops from Dell and HP, and also in new Intel-branded "Hades Canyon" NUCs.
A router with security software inside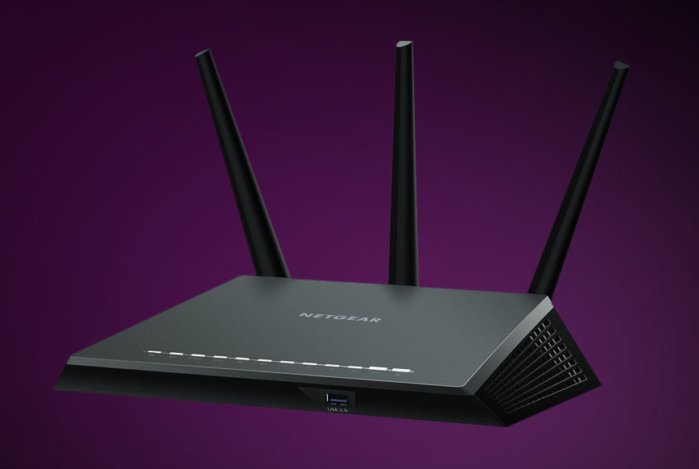 Wi-Fi routers get bad press as a way for malware to sneak onto the network. Netgear is trying to change that image with security software from BitDefender for one of its latest models. Called Netgear Armor, the paid upgrade runs on the Nighthawk AC2300 Smart WiFi router and incorporates an antivirus scanner and a URL blocker to protect from phishing and other attacks. It also includes a vulnerability assessment tool to help spot weak links elsewhere on the home network. It's free for 90 days, then $70 a year and, although intended for home users, beats leaving SOHO networks unprotected.
Affordable Acer Chromebook with USB-C charging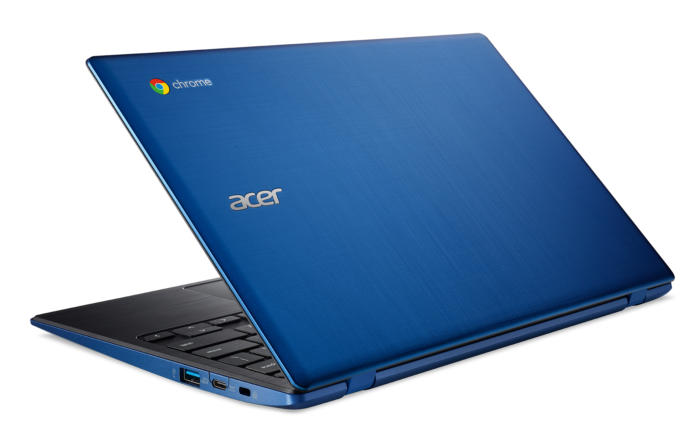 Acer's new Chromebook 11 is handy for businesses using Google's G Suite. It has two Type-C USB 3.1 ports that can be used to charge the laptop itself or to recharge other devices — and of course to transfer data. There are also two Type-A USB 3.0 ports, so you won't need adapters for existing peripherals or thumb-drives. The 11-inch display has a resolution of 1366 by 768, and is available with a touchscreen option. Other features include 4GB of RAM, 16GB or 32GB of flash storage, an integrated webcam and stereo speakers.
Huawei' mesh networking offering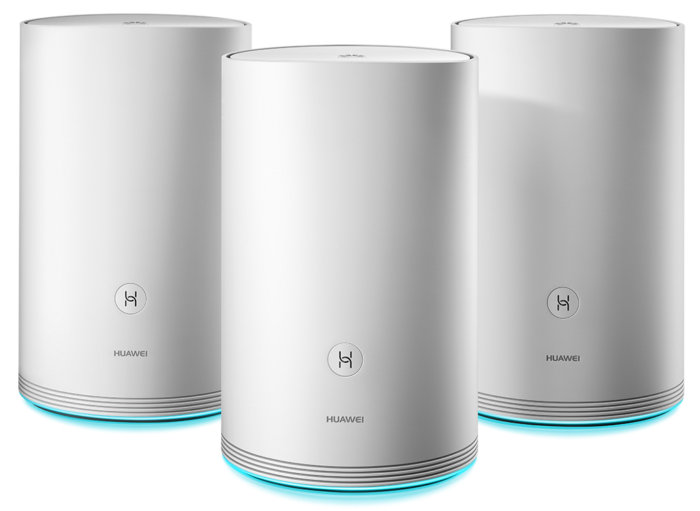 Huawei's Q2 (that's its name, not the delivery date) is a Wi-Fi router that can communicate with its peers over Wi-Fi or powerline communications. The latter is useful in buildings with the thicker walls found in industrial or office buildings. Although intended for home use, its maximum throughput of up to 1867 Mbps could easily serve a small office. A three-pack of the base stations will cost around $350.
Dell refreshes its XPS 13 laptop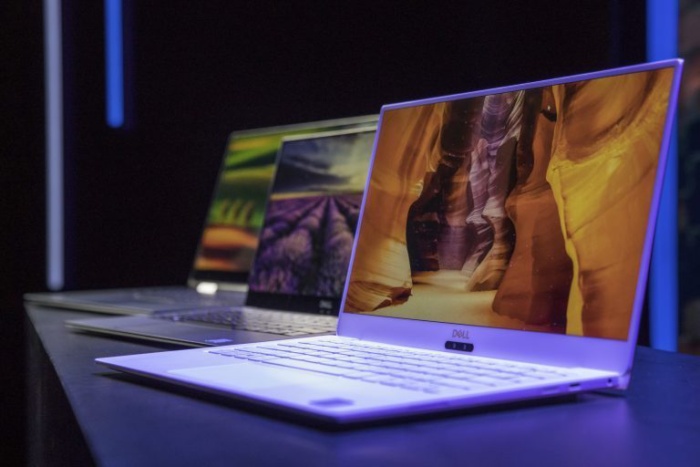 Dell's XPS 13 laptop has slimmed down for 2018. It now weighs only 1.21 kg (2.67 lb) and is under 12 mm (0.46 in) thick. It's put on some pixels, though: It now has an almost bezel-less 4K "Infinity Edge" display, and is available in touchscreen and regular models. It uses a silica aerogel from Gore to help manage heat — a similar material to that used in the Mars rover, according to Dell. Other features include a microSD slot, a Type-C USB 3.1 port with PowerShare, DC-In and Displayport, two Thunderbolt ports with the same features, a headphone socket and an infrared camera. Prices start at $999.
2018: The year of the comeback for PDAs?
Sure, almost everyone has a smartphone that can open Word documents and spreadsheets these days. But don't you long for the days when only high-flying executives could carry that kind of computing power in their pocket, in the form of a PDA from British manufacturer Psion? Planet Computers does, and so its developed the Gemini, an Android phone with a very Psion-like fold-out physical keyboard. It started out as a crowd-funded project, and is now seeking a broader market. You can still sign up for the project on Indiegogo: The version with 4G wireless and 802.11ac Wi-Fi is $399. It has a 5.9-inch, 18:9 multitouch display and a 10-core ARM processor that dual-boots Android and Linux. The biggest downside that we can see? Gravity. At around 320 grams (11.3 ounces), you'll definitely know when it's in your pocket.
Lenovo gives its X1 business tablet a screen boost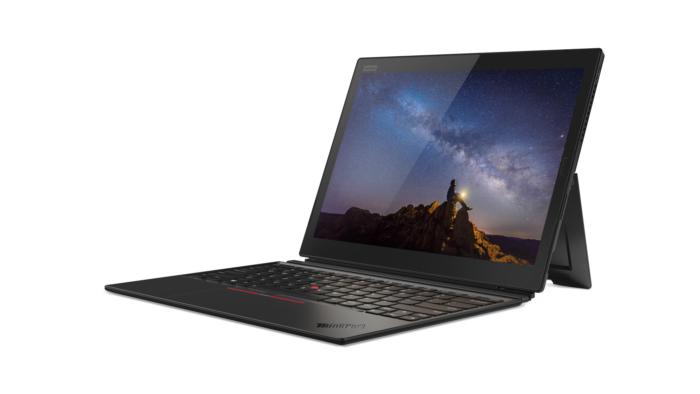 Lenovo has super-sized the third generation of its ThinkPad X1 Windows tablet. The 2018 version has a 13-inch, 3K display, compared to the 12-inch, 2160×1440 display of its predecessor. The battery is also bigger, 42Wh compared to the 36.4Wh of the previous model, giving it a 9.5-hour battery life. All that makes the new version somewhat heavier — 2.79 pounds, up from 2.38. Enterprise security features include a Windows Hello-compatible fingerprint reader and an optional Hello-compatible infrared camera for face recognition.
WPA3 security is coming to Wi-Fi routers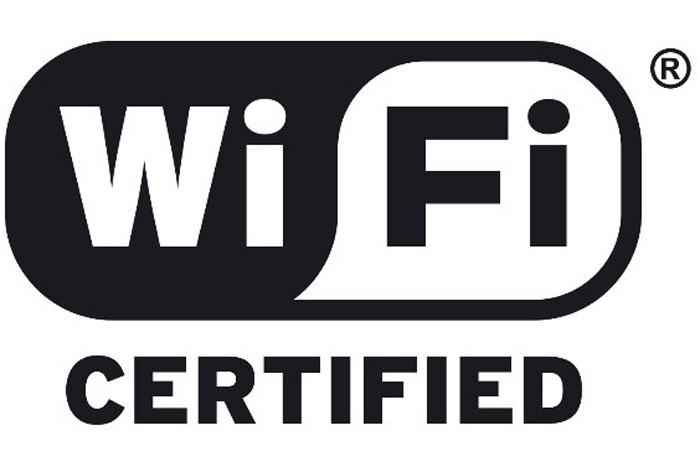 OK, this is a protocol, not a product, but it's still important: Without it, you won't be able to use many of the other new products securely.
First we had WEP to help us secure our Wi-Fi connections, then WPA, then WPA2. One by one, like dominos, they toppled, with WPA2 succumbing to KRACK (Key Reinstallation Attack) in October 2017. But don't worry, the Wi-Fi alliance has a plan.
Two, in fact, and it presented them at CES. The first is to conduct additional testing to ensure existing systems are implementing WPA2 securely. The second is to introduce WPA3, an update to the security protocol that will begin appearing in new devices later this year. It will require a minimum of 192-bit encryption (compared to 128 bits in WPA2) and force devices to perform a handshake with the network at each attempt to guess a password in a bid to prevent offline assaults on passwords. To protect users on open networks from eavesdropping, it will encrypt traffic differently for each user even where no password is required to access the network.
And finally, to help secure Wi-Fi connected IoT sensors with a limited user interface, it will define a way to provision such devices by touching them with a smartphone or similar device.