Two major Apple shareholders have urged the company to study the impact of heavy smartphone use by children and teenagers, as well as offer more parental restrictions on iPhones.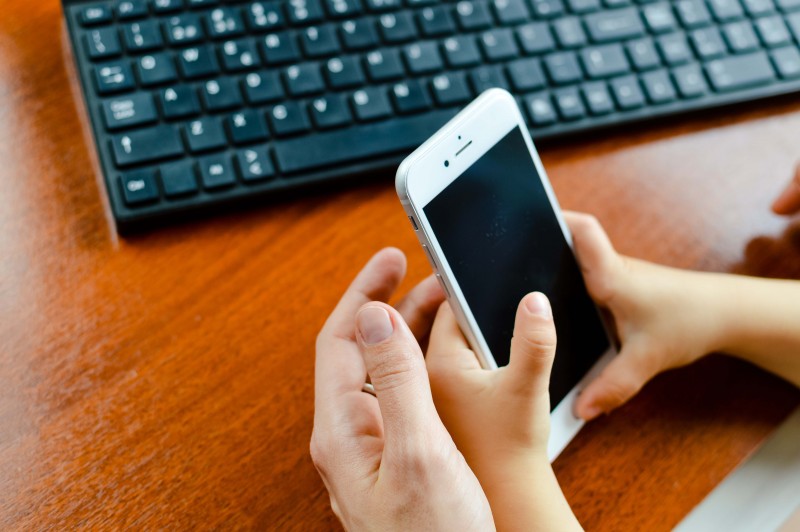 According to a report by the Wall Street Journal, Jana Partners and the California State Teachers' Retirement System have issued an open letter asking to the iPhone-maker to consider developing software that would allow parents to limit children's phone use.
Jana and CalSTRS also asked Apple to study the impact of excessive phone use on mental health, according to the publication.
"There is a growing body of evidence that, for at least some of the most frequent young users, this may be having unintentional negative consequences," said the two groups in the letter. The "growing societal unease" is "at some point is likely to impact even Apple."
Furthermore, the two shareholders noted that Apple's current limited set of parental controls in fact dictate a more binary, all or nothing approach, with parental options limited largely to shutting down or allowing full access to various tools and functions.
The issue of phone addiction among young people has become a growing concern in the US as parents report their children cannot give up their phones. According to reports, half of teenagers in US feel like they are addicted to their mobile phones and report feeling pressure to immediately respond to phone messages, according to a 2016 survey of children and their parents by Common Sense Media.
Jana and CalSTRS then suggested modifications such as allowing parents to set restrictions like setting an age and appropriate limits on screen time, hours of the day, and which social media services a child can access upon initial setup of the device. Likewise, parents could be given options to monitor how an iPhone is used.
Other recommendations include tasking an executive with monitoring the issue and producing annual progress reports, much in the same way the company documents its labour, environmental, and diversity concerns.
In the UAE, a study conducted by the Telecommunications Regulatory Authority revealed that iPhone was the most popular phone in the country during 2016. What's more is that a survey by the Abu Dhabi Education Council showed that 14.7 percent of students answered between five and 10 hours on social media, and 12.3 percent said more than 10 hours.