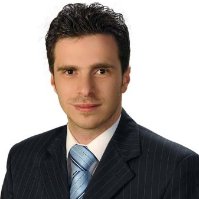 Beta Information Technology has recently announced a partnership with F5 Networks.
By joining UNITY Partner Programme as a Gold Partner, Beta IT can significantly grow their business while gaining access to the support and expertise that F5 vigorously provides inside and outside the region.
"Beta IT is a picture-perfect choice for a partner company because they fit or exceed all of the standards F5 has for its key partners. Beta IT is a regional powerhouse in the IT industry and is known for their forward-thinking, holistic approach to customers' needs, a perfect complement to F5," said Ramzi Hejazi, Saudi Arabia Channel Manager, F5 Networks.
"We are extremely pleased with this mutually beneficial partnership and look forward to seeing the fruits of our collaboration."
Zaher Al Bakri, General Manager, Beta IT, said, "We are growing at a rapid pace and were looking for the right partner to meet our requirements and boost efficiency while staying ahead of our competitors.  We believe we chose the right partner to fulfill our vision of becoming a leading system integrator for enterprise information and communication technology solutions with distinguished quality and high level customer satisfaction."