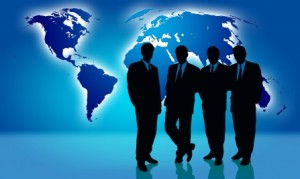 CommScope today unveiled the new CommScope PartnerPRO Network to expand support for complex network deployements across the globe. The CommScope PartnerPRO Network is a comprehensive network of certified partners supporting business enterprise, wireline and wireless customers.
According to sources, the CommScope PartnerPRO Network consists of consultants, integrators, installers, distributors and alliance partners who are trained and certified by CommScope to deliver the company's broad range of network solutions.
"Through the PartnerPRO Network, CommScope is building an extensive network of skilled professionals focused on solving our customers' most complex technological problems," said Stephen Kowal, VP, Global Partners, CommScope. "CommScope partners are closely aligned with us in selecting, supplying or implementing world-class communications solutions for cable plants, data centres, wireless systems and other networks."
Representatives said that PartnerPRO links the right people with the right solutions so customers can make the right choices when implementing CommScope solutions. With PartnerPRO, customers can get the answers they need for their most pressing network issues and decisions in addition to providing state of the art technology solutions with clear defined upgrade paths that can decrease capital and operating expenses, warranty protection on CommScope certified solutions, installation services and access to industry professionals with the expertise in network deployments.
CommScope's PartnerPRO Network also benefits its partners. Becoming a CommScope certified partner helps consultants, integrators, installers and distributors differentiate themselves in an increasingly competitive market, the company said. As part of the PartnerPRO Network partners also receive:
Training and certification supported by the market leading CommScope Infrastructure Academy
Ability to offer CommScope warranty programmes
Increased access to CommScope's global customer base
Increased recognition in the marketplace
Potential early access to new technology
Ongoing training
"CommScope has successfully operated a BusinessPartner programme for years, which PartnerPRO expands upon and replaces," said Kowal. "Partners and customers have consistently verified the benefits of participating in a CommScope partner programme, and we're confident that this new OneCommScope partner programme raises the bar even further."