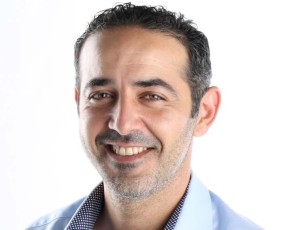 Crayon, the global software expert, has been appointed as a Veeam Cloud Provider Programme (VCP) Aggregator in the Middle East and North Africa region.
The VCP programme supports a global network of service providers who use Veeam Software to provide continuous availability with such services as offsite backups, standby replica VMs, and warm DR (disaster recovery) sites, as well as service offerings including Backup-as-a-Service and Disaster Recovery-as-a-Service
The strategic partnership between Crayon Middle East and Veeam will guarantee optimised services of Veeam's Cloud Provider Programme (VCP) to end customers, MSPs, telco operators and service providers. Crayon expertise will maximise the benefits and value of the program endowing its licensing knowledge, consulting capability and deployment expertise will further accelerate the business operation of any customer across all segments and industries.
"The partnership with Veeam will introduce a comprehensive package of services to service providers aiming for 'an always available state' for virtualised infrastructure to offer a high Service Level Agreements (SLAs) to clients'," said Husam Al Hmoud, Head of Sales and Business Development, Crayon Middle East.
Crayon Middle East will drive Veeam Cloud Provider (VCP) line of subscription-based technologies across small, medium to large service providers in the region, to fulfill the emergent requisite for extending protection and seamless back-up services. Telco operators, service providers and hosters in the region can now enroll into the Veeam VCP programme through Crayon Middle East, with a comprehensive product and platform support.
Crayon and Veeam partnership will go beyond the common customer servicing; with this synergy a range of events and activities will be launched to engage customers with valuable educational sessions and workshops to introduce the benefits and key features of the program alike the Backup and Disaster Recovery services.
The first workshop uniting Crayon and Veeam Software in the Middle East took place on April 13, 2015 introducing the Veeam VCP programme to key service providers in United Arab Emirates. Upcoming workshops and webinars are to be scheduled and announced soon. To register or request further details please email marketing.me@crayon.com