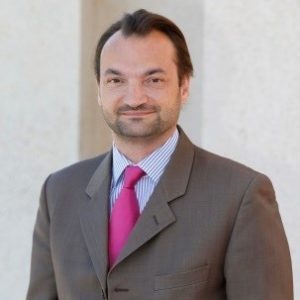 The 13th annual DISTREE Middle East opened its doors today with over 1000 pre-scheduled one-on-one meetings.
Taking place from 8-10th May at the Meydan Racecourse in Dubai, UAE. This week's event gathers more than 200 senior executives and buyers from the region's leading consumer technology retailers and e-tailers in one place at one time. During the three-day event, exhibiting vendors and distributors will hold thousands of pre-scheduled one-on-one meetings with buyers from across the region.
DISTREE Middle East 2017 is supported by Gold Sponsors Lime Concepts and TargetOne, plus Event Partners GfK, IE Singapore and Naghsh. Content Providers at this year's event include Azur Digital, CONTEXT, GfK and Sixthfactor.
Christophe Painvin, executive director, DISTREE Events, said, "This is the 13th annual DISTREE Middle East and we want to thank all of this year's sponsors, exhibitors and delegates for joining us this week. DISTREE Middle East is a powerful business development platform for brands and distributors looking to manage, build or launch routes to market for consumer technology products in the region."
The one-on-one meetings have been pre-scheduled using the event's web platform. Hundreds more meetings will be arranged on site as delegates look to take full advantage of the business networking platform the event format provides, said the organisers. Retailers and e-tailers from across the wider Middle East region are present, giving exhibitors a cost-effective and efficient opportunity to promote themselves on a regional basis.
"DISTREE Middle East is a highly focused trade event and is far removed from a traditional trade show," added Painvin. "Each invited retailer is pre-qualified by the DISTREE recruitment team, ensuring both the quality and relevance of meetings that take place at the event."
DISTREE Middle East 2017 will also host the third annual DISTREE Diamond Awards in the region. The recipients of DISTREE Diamond Awards will be determined using on-site feedback from retailers at the event. The event also includes the 'Middle East Retail Academy (MERA): 2017 Awards', which recognise the performance of outstanding retailers and distributors.