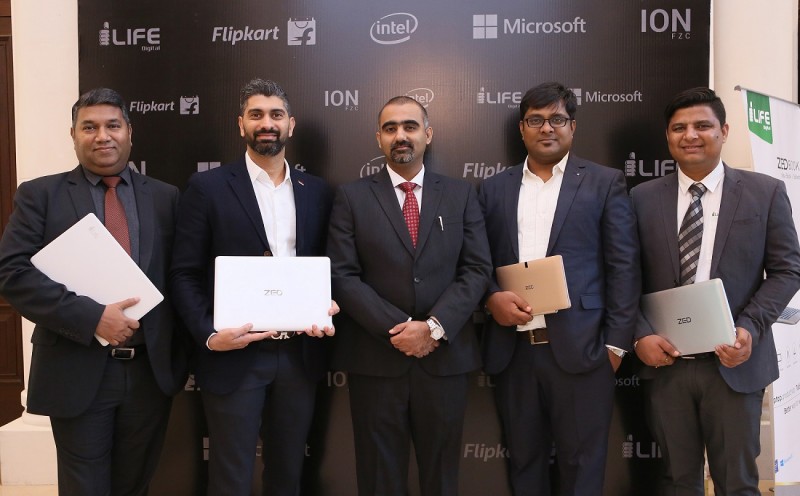 i-Life Digital Technology has signed an exclusive partnership with Flipkart, India-based e-commerce platform, to enter the Indian electronics market. By leveraging Flipkart's country-wide network, i-Life has started accepting pre-orders of its top-selling "ZED" range of budget-smart products.
In addition, this partnership will enable Indian expats in the Middle East to purchase i-Life's affordable range of products via Flipkart and have it delivered to all major cities in India. i-Life Digital is one of the fastest growing PC manufacturers in the META region with presence in 43 countries.  The company's products, according to IDC, ruled the top spot in the entry-level notebook and tablet category last year in the META region.
Deepak Bhatia, i-Life's global director, Sales and Marketing, said, "Flipkart's unparalleled reach and service delivery made it a natural choice for our entry in the Indian market. We are happy to partner with Flipkart to bring world-class, yet affordable products for the Indian consumer who's bold and aspirational needs require an equally amazing product. We constantly innovate to pack premium features and style without compromising on quality and affordability. It is our mission to develop innovative products that enhance people's lives."
"We are excited to partner with i-Life to launch its range of budget-smart laptops exclusively for the Indian market. We are confident that iLife's product proposition coupled with Flipkart unique capabilities to deliver the widest range of products seamlessly across the length and breadth of the country will go a long way. This would help in catering to the demands of the First Time Laptop buyers and thereby, grow the Laptop market," said Hari Kumar, Flipkart's senior director, Electronics.
On behalf of Microsoft, Ricardo Davila, WW LDP Lead said, "Microsoft congratulates i-Life for their entry into India market, where we see tremendous opportunities for our Windows devices for growth. i-Life has been a fast growing partner for us in Middle East and Africa in the last few years. We believe India customers will enjoy the portfolio of devices i-Life offers with Genuine Windows."
Furthermore, i-Life has signed up with F1 Info solutions and services, India's leading service provider in the country to provide customers with any after-sale service across 4400 ZIP codes in India.