The Ministry of Health and Prevention has unveiled TruScan RM Analyser, a new technology used to detect counterfeit or low-quality drugs posing great health threats to the community, according to a report by WAM.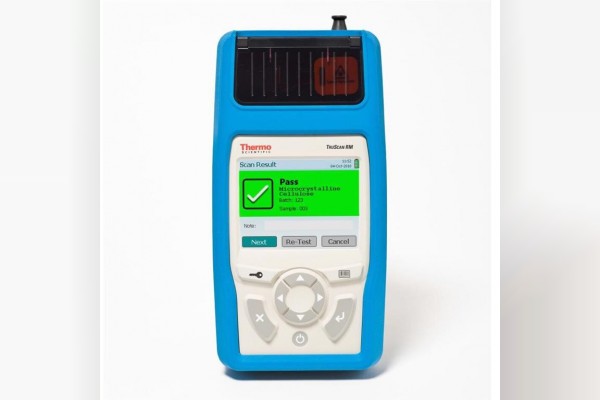 The high-tech device, according to the firm, is especially helpful to patients suffering from chronic diseases, heart ailment, and cancer, as part of its ongoing commitment to provide universal health coverage and social protection for all individuals.
The device performs accurate, reliable, and rapid verification of a broad range of chemical compounds. Significant information is stored in the device's database to be used to identify and verify samples. Weighing less than 900 grams, TruScan is easy to carry and use, and it gives clear results in seconds depending on Raman radiation, said the Ministry.
The TruScan RM analyser also enables drug inspection teams in the country to make informed and timely decisions concerning the release of all drug shipments entering the UAE.
Dr. Amin Hussein Al Amiri, the ministry's Assistant Undersecretary for Public Policy and Licensing, said the country has been fighting the spread of counterfeit medicines in the local market by implementing preventive measures, building a quality control laboratory, and conducting research on medical and other health products.
"The country's relevant policies also aim to empower domestic drug inspectors and authorities responsible for the release of medicines in ports and airports and post offices at the country level and border crossings," he added.
Ministry-employed pharmacists stationed in land, air, and seaports are presently using the TruScan RM Analyser. The ministry is planning to roll out the device in all local ports as it moves to employ more drug inspectors to prevent counterfeit and low-quality medicines from being distributed across the UAE.
Dr. Al Amiri also said that the devices were distributed between Abu Dhabi Airport and Abu Dhabi Post, and the border ports in Al Ain and Dubai International Airport.
In a press statement, Dr. Al Amiri disclosed that the ministry will organise workshops and training programmes for drug inspectors, as well as build an up-to-date medicine database, from locally registered veterinary to human drugs, to guarantee proper device usage.