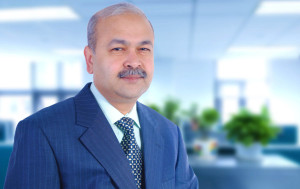 IT security and compliance software solutions provider, NNT has sealed a strategic partnership with ComGuard, the information security VAD in the Middle East and Asia Pacific region.
The partnership will enable ComGuard to distribute the global player's IT security monitoring and change detection software to its customers throughout the Middle East.
The distributor will work closely with NNT to provide its vast expanse of channel partners comprehensive support and greater flexibility, combined with pre-sales and implementation assistance; delivering extensive access to the vendor's solutions.
Ajay Singh Chauhan, CEO, ComGuard, said, "This is a very exciting partnership for ComGuard since we have been focused on expanding our portfolio this year in order to align ourselves to be able to cater to the multitude of security solutions that are becoming mandatory in the various industry segments. With the addition of NNT to our portfolio, we can now address a niche and price sensitive market which we were previously not able to do."
Jordan Parkin, Partner Programme Manager, NNT, said, "We are seeing huge growth around the globe as customers look to address the gaps in their security defenses. There is a continuous demand for a reasonably priced, easy to use solution that fully addresses the challenges associated with File Integrity Management, Device Vulnerability Management, and Intelligent Change Control. Comguard already possess a solid offering, and we are looking forward to presenting to its clients a solution that will really add value to their business."