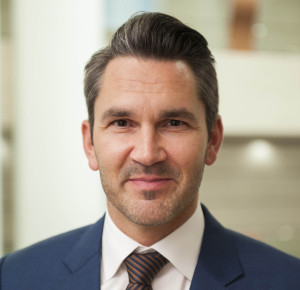 Dubai-based Global Distribution has signed a distribution agreement with Fujitsu Technology Solutions. As per the terms of the agreement, the distributor will become a Fujitsu distribution partner in the MENA Region, supplying the vendor's entire portfolio of IT products and solutions including its PRIMERGY servers and ETERNUS storage. The agreement will also cover the product portfolio of Fujitsu's alliance partners such as Brocade, CommVault, NetApp and SAP.
According to the statement released, the partnership delivers major benefits to channel partners and will foster solutions business in the regional reseller community. New Fujitsu partners and existing SELECT partners and SELECT Experts within the channel partner programme of Fujitsu will experience improved presale capabilities and business support from Global Distribution, as well as from the vendor.
The combination of Fujitsu's portfolio with Global Distribution's reach in the MENA Region will enable Fujitsu to further target both small and medium sized businesses (SMBs), and the mid-market.
"Global Distribution has a great reputation in regional channel development and enablement. We are pleased to work with them to expand Fujitsu's footprint in the Middle East," said Farid Al-Sabbagh, Vice President and Managing Director, Middle East, Fujitsu.
"Our vision is to enable the reseller community to embrace solution selling and we are committed to support our partners with all necessary tools and tailor-made solutions for the vertical the partner is focused on. Partnering with Fujitsu, with its world class variety of products, is a great step forward in our mission. Fujitsu's innovative VDI-in-a-Box Concept, based on its PRIMERGY server range, and its Integrated Backup Appliance ETERNUS CS200c powered by CommVault Simpana are just two examples that will fast track our partners to sell reliable and proven solutions," added Mario M. Veljovic, VP Solutions MENA, Global Distribution.